Tensions rise as state, Vegas school officials talk breakup
November 23, 2015 - 8:16 pm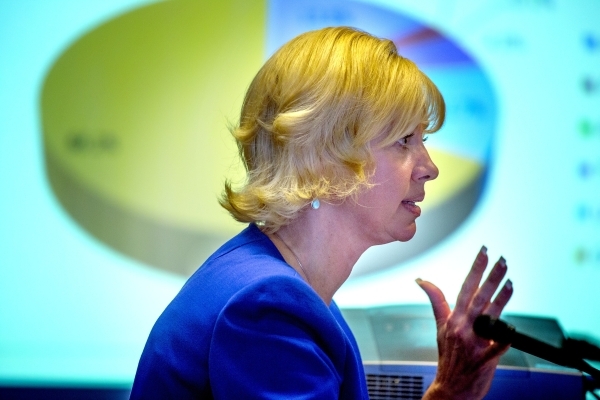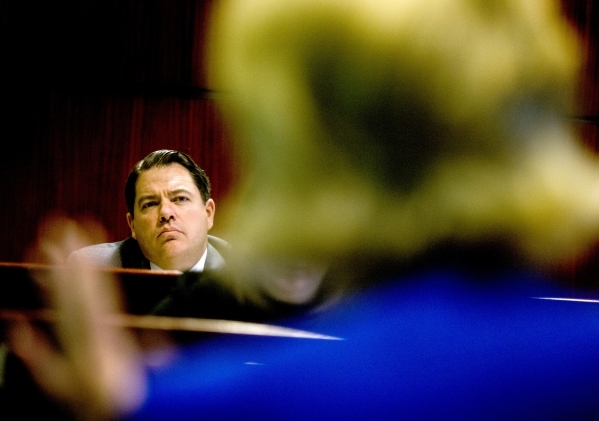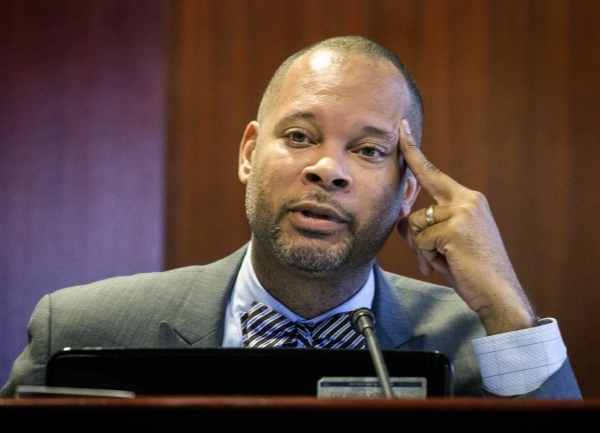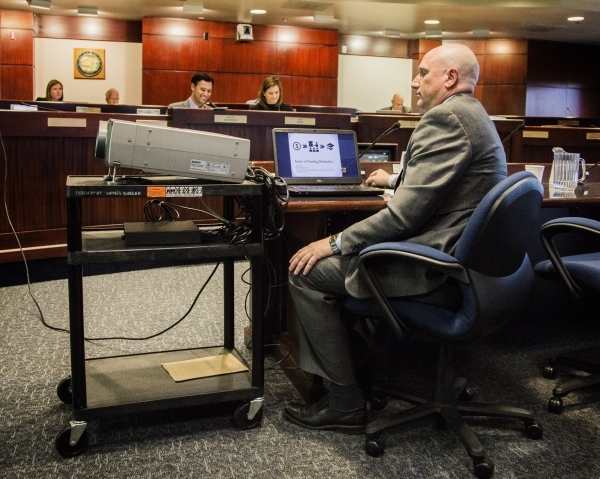 Tensions started to bubble over Monday as state lawmakers began digging into the details of how they might break up the Clark County School District.
During a meeting that lasted nearly 10 hours, Republicans and Democrats alike pelted district officials with questions about why some of the lowest-performing schools in the Las Vegas Valley receive fewer resources and less able teachers than do those in affluent neighborhoods.
Other lawmakers appeared bewildered and frustrated that the district's human resources department — with a budget of $14 million and about 160 employees — dedicates a fraction of that money and manpower to recruiting teachers to fill hundreds of classroom vacancies in at-risk schools.
Superintendent Pat Skorkowsky, however, responded with equal frustration when state Sen. Michael Roberson, R-Henderson, suggested it's "unsatisfactory" that the district plans to use one-time savings from staff attrition to pay for a $20 million online system to help manage payroll and employee paperwork.
"Well, I would ask you to fund, then, our system so that we could do that, if that's the case," Skorkowsky told Roberson. "I understand your frustration, but you have to understand — if we're expected to build a human capital management system, I don't have $20 million sitting around to build our system."
Assemblywoman Dina Neal, D-North Las Vegas, had to apologize for using an expletive while asking why no one in the district — prior to Skorkowsky's tenure as superintendent — tried to solve problems that have plagued Southern Nevada schools for nearly a decade.
Over that time, the share of low-income students has soared from 39.8 percent in 2006-07 to 61.7 percent now.
"At the end of the day, we didn't give them the education that (they) needed," Neal said.
"Those are the kids who are dominating the system, and those are the kids who people complain and say drop the (test) scores," she added. "Well, s—, I'm sorry, but when do we fix it?"
The frustrations were on display during the second meeting of a interim legislative committee charged with developing a plan to reorganize the district before the 2018-19 school year. The nine-member committee, which plans to meet monthly over the next year, must submit a plan by Jan. 1, 2017.
Assembly Bill 394, which Gov. Brian Sandoval signed in June, authorizes the reorganization as a way to cut costs, increase local control and boost student achievement.
On Monday, Michael Griffith, an Education Commission of the States school finance expert, explained that few districts across the U.S. have attempted to implement such a plan — and still fewer have succeeded.
In Los Angeles, for example, school officials only spent two months developing a deconsolidation plan and only 81 days implementing it. Nebraska lawmakers toyed with a reorganization of the Omaha school district, but threats of litigation derailed the proposal.
In Clark County, Griffith said, said the nation's fifth-largest school system likely will draw national attention as other large urban districts struggle to find ways to increase local control and student achievement.
"I've heard more talk of deconsolidation (across the country) in the last five or seven years," Griffith said. "I think a lot of it has to do with parents becoming more involved with their student's education. They're becoming frustrated that in a larger district they don't feel that their voice is being heard."
He also cautioned the reorganization committee to carefully consider the number and size of precincts, and how much power new sub-districts will have.
At the close of Monday's meeting, Roberson, who chairs the committee, attempted to end on a lighter note.
"I can tell you get frustrated with our questions, and probably rightfully so" he told the superintendent.
"I would just ask that you be patient with us," Roberson added. "We're learning more about the school district, and every meeting we have something that comes up where, I think rightfully on our part, we raise our eyebrows and ask, 'Why is this the way it is?' … Clearly there are problems."
Contact Neal Morton at nmorton@reviewjournal.com or 702-383-0279. Find him on Twitter: @nealtmorton