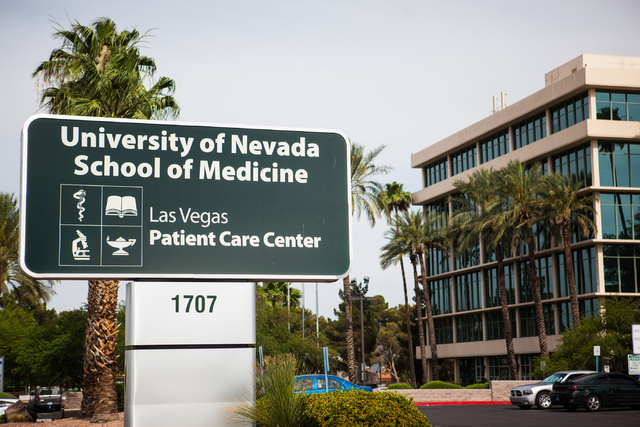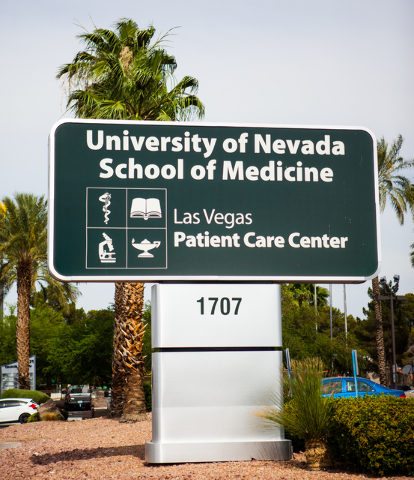 As the UNLV School of Medicine prepares for its expected July 2017 debut, the state's Reno-based medical school has begun crafting a new image to distinguish itself.
The first step: Changing its name.
The Nevada System of Higher Education Board of Regents on Friday voted to tweak the name of the University of Nevada School of Medicine, which will be now known as the University of Nevada, Reno School of Medicine, effective July 1 of this year.
It's official! We are now the University of Nevada, Reno School of Medicine just approved by the BOR. #unrmed pic.twitter.com/flzGINXChk

— Nevada Medicine (@NevadaMedicine) June 10, 2016
The Reno campus will use the name change to clarify "its affiliation, location and distinct role in the state separate from that of the developing medical school at UNLV," according to a University of Nevada School of Medicine news release.
"The School of Medicine is in the final stages of implementing a full, four-year campus in Reno, in partnership with Renown Health, and focusing its operations in Reno and rural Nevada, with continued selective offerings in Las Vegas," the school said.
The University of Nevada School of Medicine said changes also include a rebranding campaign and new logo.
The Reno school on Friday presented to regents a briefing on the sentiments of nearly 2,000 people surveyed and interviewed about the reputation, name, strengths and weaknesses of the University of Nevada School of Medicine.
The results indicated there are "very strong feelings in southern Nevada" and "some strong feelings in Northern Nevada" about the current name, according to the briefing documents.
Current students had more negative feelings about the impact of the name change than other surveyed groups, which included alumni, faculty and patients.
"The existing students felt like having the larger University of Nevada umbrella might make them more attractive candidates as they apply for residency programs," said Regent James Dean Leavitt, chair of the board's health sciences system committee.
The move to establish its own identity comes at an interesting time for the Reno campus; a month from now, UNLV's School of Medicine takes another step toward its own accredidation when it hosts a committee site visit.
Leavitt said he thinks students will actually benefit from the name change, which he said will aid both UNLV and the Reno institution in their branding efforts.
Originally dubbed the University of Nevada School of Medical Sciences upon its 1969 founding, the institution became the University of Nevada School of Medicine in 1981.
Contact Pashtana Usufzy at pusufzy@reviewjournal.com or 702-380-4563. Follow @pashtana_u on Twitter.