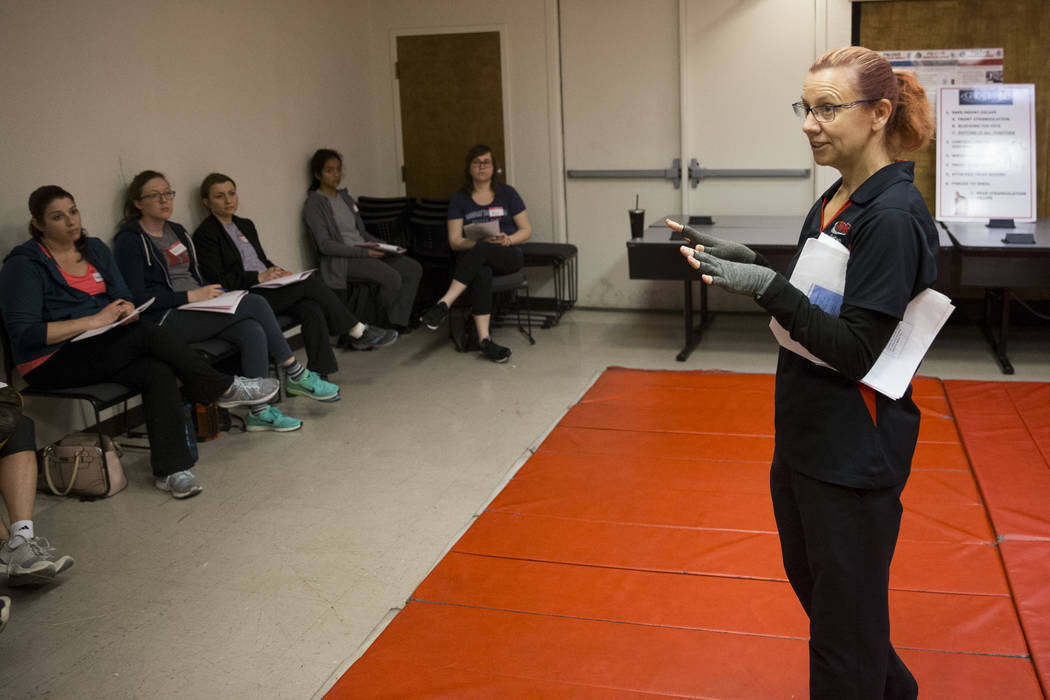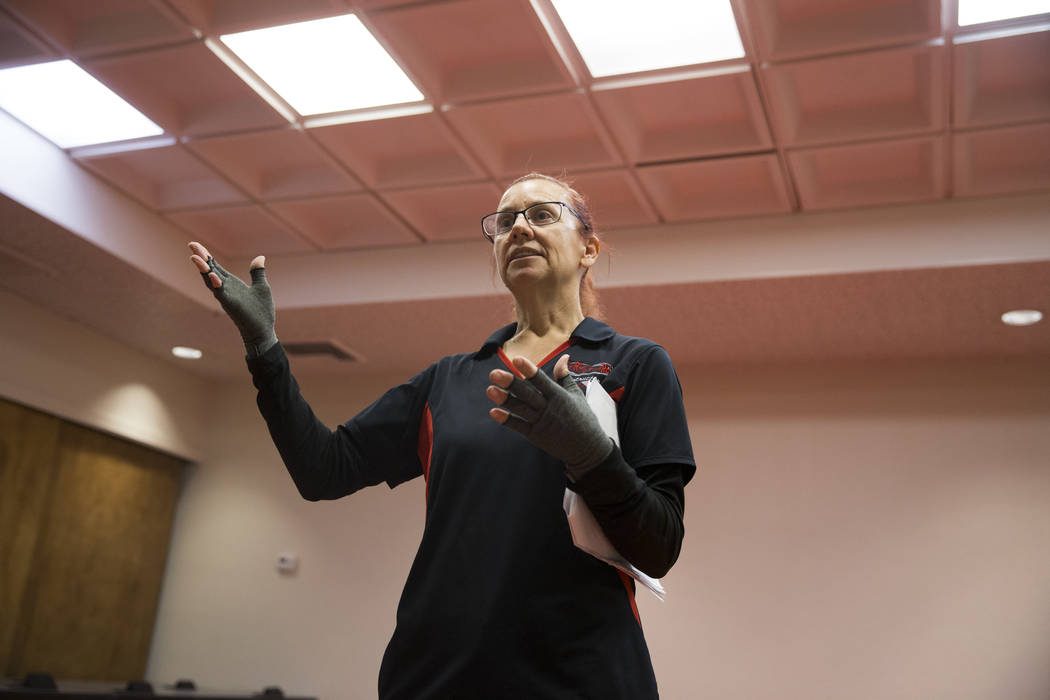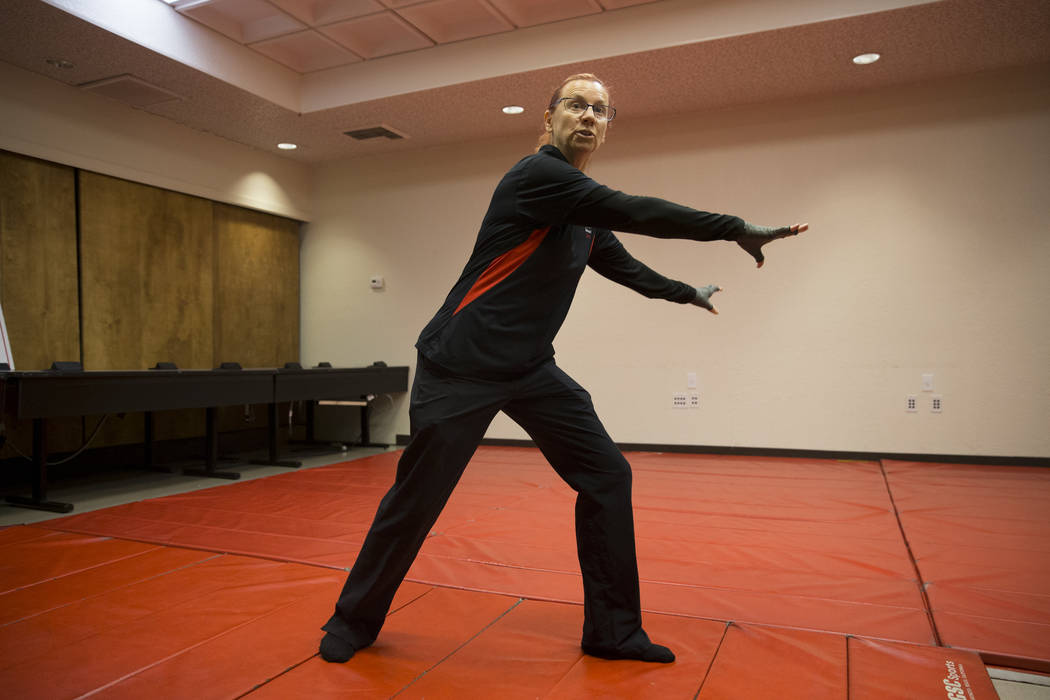 The alerts seem almost constant.
"We get emails throughout the day, 'There's a transient trying to get in, we're calling the police to have him removed,'" said Megan Becerra, the institutional program coordinator for Graduate Medical Education at UNLV. "And then another email, a half hour later, 'OK, he's been removed, you guys can leave your offices.' "
Becerra works at UNLV's new medical school, near University Medical Center, and its location in Las Vegas — combined with incidents that have happened to her colleagues — prompted her to take a self-defense class.
One colleague's purse was stolen from her office. Another was mugged while walking to a pharmacy.
"I really wanted to have the confidence to be able to defend my office," Becerra said. "I'm doing what I can in my way so I can feel like I can protect myself in the future."
Becerra was one of 11 women who attended the year's first Girls on Guard class at UNLV police headquarters. It's the first class Sgt. Denise Lutey has held since the student government approved nearly $50,000 to expand programming.
To do that, the money will be used to train officers in Rape Aggression Defense for men and seniors. Officers also will be trained in RAD for women, and for defense against weapons training. The student recreation center has also offered space for programming on the weekends, which should be able to accommodate more students, faculty and community members at a time.
"The feedback from the program shows that people feel truly empowered when they do this program," said Samantha Bivins, a former student senator who pushed for the funding.
The classes have been offered by the university's police department since 2007, with about 120 community members taking the class each year. The police department usually offers the class once a month, but Lutey said she would like to expand to twice a month.
Interest in the program has grown in the wake of recent crimes, including the Oct. 1 mass shooting on the Strip, and a student abduction and sexual assault in a campus parking garage, Lutey said.
"We're getting more violent crime happening," Lutey said. "That's going to bring to mind things like, 'you know what, I need to do something to prepare myself.' Because if you prepare yourself, then you'll be able to act."
The new money will also be used to purchase additional mats so the class can be taught outside of police headquarters when necessary. A variety of other items including educational materials might also be purchased.
Becerra said she hopes UNLV police can bring the program, or aspects of the program, to her office and her 300 co-workers, believing they could benefit from learning how to be aware.
"No. 1 is be aware, and we never are," she said. "We're taking patient calls, we're recording notes, we're talking and looking at files and records and stuff as they're walking to their cars … and nobody's paying attention. I feel like something like this is going to be very important for not only our staff but for our trainees — our residents and fellows really need something like this."
Contact Natalie Bruzda at nbruzda@reviewjournal.com or 702-477-3897. Follow @NatalieBruzda on Twitter.