'Fat Dave' is big fish in federal gambling case
December 15, 2015 - 6:16 am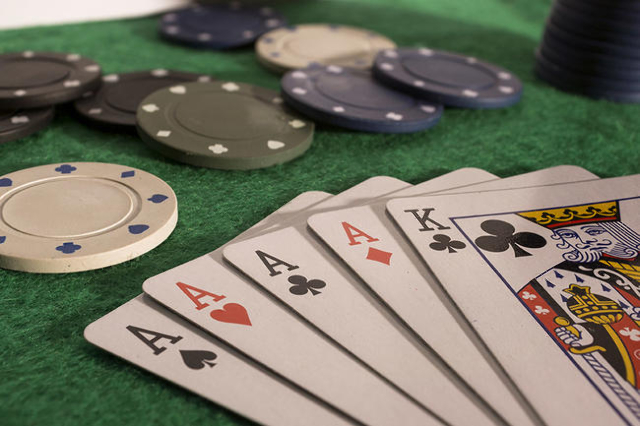 Mobbed-up illegal bookmaker "Fat Dave" Stroj appears to have talked his way into more trouble than he can fade.
Originally from Philadelphia, Stroj became well known in local sports gambling circles more than a decade ago after he moved his bookmaking business west to San Diego following trouble in the City of Brotherly Love. Sports bettors know all roads in that racket at some point pass through Las Vegas, a wonderland of super books, legions of players and numerous places to move money.
Stroj didn't lack for confidence, or resources. He maintained connections to the old generation underworld in Philadelphia and the new generation of outfits bookmaking from the Caribbean.
But now he's accused of illicit bookmaking and gambling activity that moved money through accounts at California card clubs and Wynn Las Vegas and Bellagio on the Strip.
Consider those accounts now closed. Stroj is among 25 defendants charged late last week by a federal grand jury in San Diego with conducting an illegal bookmaking and gambling operation that used card rooms and casinos as a way of masking players' accounts. Stroj's group generated more than $2 million a month and netted $500,000 a month, the government alleges. (A 25-percent net profit, frankly, seems pretty high.)
Stroj would have customers open bookmaking accounts by writing and depositing checks with the Palomar and Village card rooms under another player's account, the indictment claims. The Las Vegas casinos aren't accused of any wrongdoing, but some of Stroj's local connections have some explaining to do.
Although the case hasn't rippled much in Las Vegas, it was big news in San Diego with more than 200 agents, investigators and deputies from the FBI, IRS, Homeland Security, San Diego Sheriff's Office and the state's department of justice and Gambling Control division converging on the operation. That's quite a parade of law enforcement for a bookmaking case.
Although 21 suspects were rounded up, Stroj managed to turn himself in ahead of the rush. He maintained gambling connections in Las Vegas, Albuquerque, Philadelphia, Phoenix, Iowa and New Jersey, according to the indictment. Charges facing the group range from operating an illegal gambling, money laundering conspiracy, failure to maintain an anti-money laundering program, and transportation for the purposes of prostitution.
About that last charge. It emerged as part of the investigation into high-stakes poker games being held in a private mansion in Rancho Santa Fe, Calif. The prostitutes were a featured part of the evening's festivities, which featured chef services along with the poker and blackjack, according to the government.
In published reports, San Diego U.S. Attorney Laura Duffy describes the Stroj operation as "massive" and capable of laundering "millions of dollars in illicit proceeds. We are committed to putting an end to any activity that enables criminals to hide illicit proceeds." But, frankly, the case sounds like something that might have been made by anyone following Fat Dave Stroj.
For his part, Stroj knows the drill. While living in San Diego in 2008, he was mired in "Operation Delco Nostra," a bookmaking, loansharking and drug trafficking case tied to Philadelphia's organized crime family. Like the most recent case, the Delco Nostra bust generated many arrests and convictions and a multimillion-dollar jackpot in cash and asset forfeitures.
Here's where he appears to have talked himself into a corner.
In court-authorized wiretaps, Stroj is overheard saying, "Palomar is the best way I can wash the money. I don't have to report it. I just deposit it at the Palomar and there's no problems for me."
Another call: "Between you and me, the best way to launder money, you do it through these local casinos in San Diego … that's how, if someone owes me a 100 ($100,000) and they want to wire it to me, I wire it to the Palomar and leave it in my player's bank and they give me chips."
That doesn't leave much wiggle room for even the most talented defense attorney.
Between you and me, talking may turn out to be the best way for Fat Dave to save himself from a substantial stretch in prison.
For gambling, can you believe it?
— John L. Smith's column appears Sunday. Tuesday, Wednesday, Friday and Saturday. Contact him at 702 383-0295, or jsmith@reviewjournal.com. Follow him: @jlnevadasmith