'Father Jack,' force behind shelter, dies
October 15, 2007 - 9:00 pm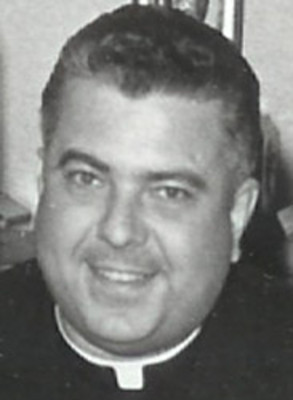 It was just a dream, a little more than 40 years ago, when the Rev. Jack Adam started talking up the prospect of a Southern Nevada children's shelter.
But he made it a reality, in part by using his influence on the Strip to set things in motion for a 1966 fundraiser show that starred Frank Sinatra, Bob Hope, Jack Benny and other entertainers.
"Some of them would have flown to the moon if they could have for him, they loved him so," Ranelle Adam said of Jack Capers Adam. He died Oct. 7 at the age of 74.
The couple lived in Arizona and Southern Nevada, spending their final years together in Boulder City, where the dream he saw to fruition in 1967, St. Jude's Ranch for Children, thrives as a haven for abused, abandoned and neglected children.
He continued to be known there as "Father Jack," even though he left the priesthood in the 1970s.
Jack Adam had become an Episcopalian priest in 1963 and was put to work at St. Matthew's Episcopal Church on Nellis Boulevard near Tropicana Avenue. A bishop named him "chaplain of the Strip," Ranelle Adam said.
He was no stranger to show business before that designation. At 12 years old, Adam performed magic shows at Lowe's State Theater in Memphis, Tenn. Later, he had his own television show called "Jungle Jack," which educated children about animals.
"He wanted to do everything," his wife of 57 years said. "He was born one generation too late. He should have been in the P.T. Barnum era."
Before becoming a priest, he had made a living buying and selling wild animals for zoos and circuses.
Rare and unusual birds were Jack Adam's passion, his widow said.
"He loved birds almost as much as he loved me," she said. "He raised anything and everything."
While living in Arizona, Jack Adam was the first in that state to own a hyacinth macaw, an endangered parrot native to South America. He also raised Toco toucans, Gouldian finches and other exotic birds.
His family thinks that his frequent contact with birds played a role in his death. He had suffered from asthma all of his life, and inhalation of bird dander, or "feather dust," exacerbated his condition.
Jack Adam died peacefully at St. Rose de Lima Hospital-Sienna Campus three days before his birthday, his wife said.
Before he died, his family gave him an early birthday gift. Per his request, the family snuck their Shitzu, Herbie, into the hospital room.
The dog sat on his hospital bed and licked him, Ranelle Adam said. "He did love animals," she added.
But they weren't his only love, she said, noting that he was a star polo player who spoke fluent Navajo and roped steers.
"Jack was interested in everything," she said. "He was very colorful, very diverse. He died having done everything he really wanted to do. He had a ball."
Services for Jack Adam were held Thursday at St. Andrew's Catholic Church in Boulder City. He converted to Roman Catholicism after leaving the Episcopal Church when the church started ordaining female priests.
Two sons, a daughter and two brothers preceded him in death, and he is survived by his wife; his daughter, Nancy Porter of Boulder City; five grandchildren and three great grandchildren.
Contact reporter Beth Walton at bwalton@reviewjournal.com or (702)383-0279.