Federal complaint alleges St. Rose Hospitals violated patient privacy
February 11, 2014 - 8:20 am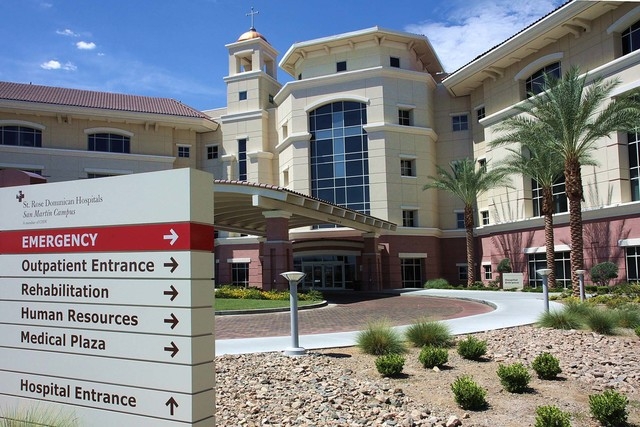 Dignity Health, the owner of St. Rose Dominican Hospitals, is facing a federal complaint alleging it violated patient privacy by using patient records as leverage in a contract dispute.
According to a Monday announcement from the Nevada Health Services Coalition, Dignity Health used patient records to contact those with coalition member plans after agreements between the two agencies fell through in January, something it contends violates the Health Insurance Portability and Accountability Act, or HIPAA. The complaint was filed with the U.S. Department of Health and Human Services Office of Civil Rights.
The complaint contends St. Rose contacted former patients in an attempt to persuade them to take action with their health plans favorable to St. Rose. The complaint also said that St. Rose claimed their actions were simply to be "informative."
"It's our position that patient data collected in the course of medical treatment should not be used to lobby or gain leverage in contract negotiations," said Christine Carafelli, executive director of the coalition.
The Nevada Health Services Coalition is a nonprofit entity that negotiates hospital contracts for discounted health care service rates for 19 member group organizations, totaling approximately 230,000 Nevada residents.
A spokesperson for St. Rose said they would issue a statement on Tuesday.
Contact reporter Steven Slivka at sslivka@reviewjournal.com. Follow @StevenSlivka on Twitter.