Fire at Checkers confined to grill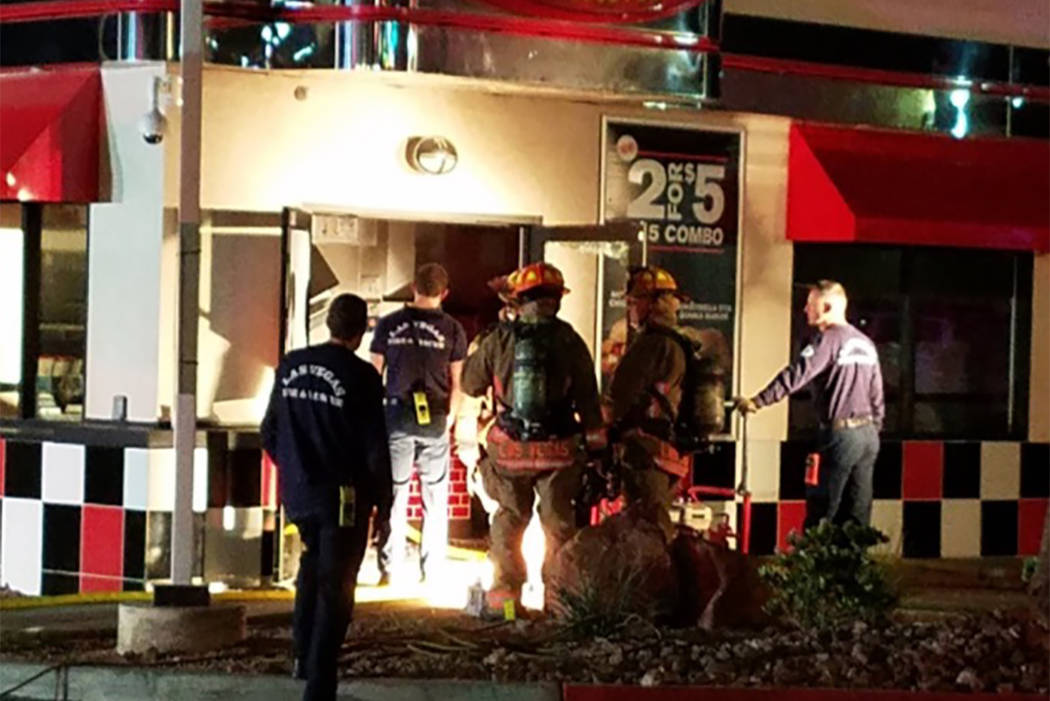 Nobody was hurt after a grill caught fire at a fast food restaurant in the central Las Vegas Valley Wednesday morning.
Las Vegas Fire Department responded to the fire call at a Checkers, 1900 E. Charleston Blvd., about 1 a.m. Public information officer Tim Szymanski said a stove's gas line was hit while it was being cleaned.
The fire was contained to the grill, Szymanski said, adding utilities were shut off.
The Fire Department worked the call for about an hour.
Contact Mike Shoro at mshoro@reviewjournal.com. Follow @mike_shoro on Twitter.