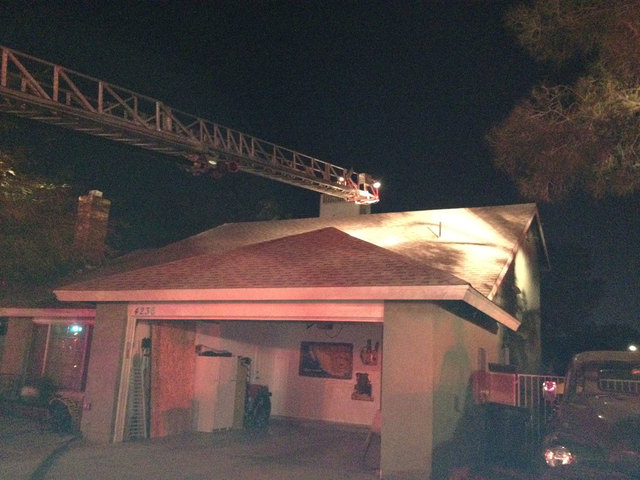 A fire Wednesday evening brought 11 engines from two fire departments to a home in the southwest side of the valley.
Clark County and Las Vegas firefighters responded to a home at 4236 Sandcastle Drive, near Flamingo Road and Rainbow Boulevard, just before 6:30 p.m. after a resident called 911 saying the upstairs bedroom was on fire.
Dispatch sent out several engines, then determined it was a more severe fire and sent a second wave shortly after, Clark County fire spokesman Eric Poleski said.
Firefighters had the fire controlled by 6:30 p.m. The blaze was mostly contained to the upstairs bedroom. According to investigators, the home sustained about $40,000 in damage.
Two adults and their two children were displaced by the fire, Poleski said.
No injuries were sustained by occupants or firefighters.
Clark County arson investigators are working to determine the cause of the fire.
Contact reporter Annalise Porter at aporter@reviewjournal.com.