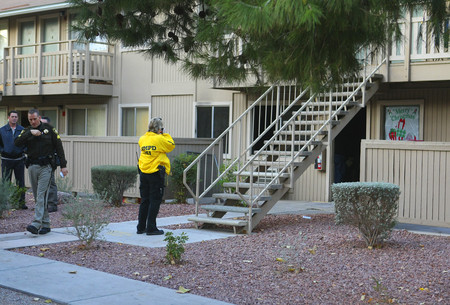 An elderly man died in an early morning apartment fire Tuesday, Clark County Fire Department officials said.
Spokesman Scott Allison said firefighters arrived at the Grand View Apartments, 4255 Viking Road, near Flamingo Road and Arville Street, around 5:30 a.m., where they discovered smoke seeping through the door of apartment 559.
It took just a few minutes to put out the blaze, which was in the living room of the apartment, Allison said.
When the smoke cleared, firefighters discovered the body of the man on a couch.
Investigators believe the death is accidental, Allison said. There was evidence in the apartment that the victim smoked cigarettes, he said.
"There was no evidence of trauma or foul play," he said. "They think he probably fell asleep with a cigarette."
The man will be identified pending an autopsy and notification of relatives.