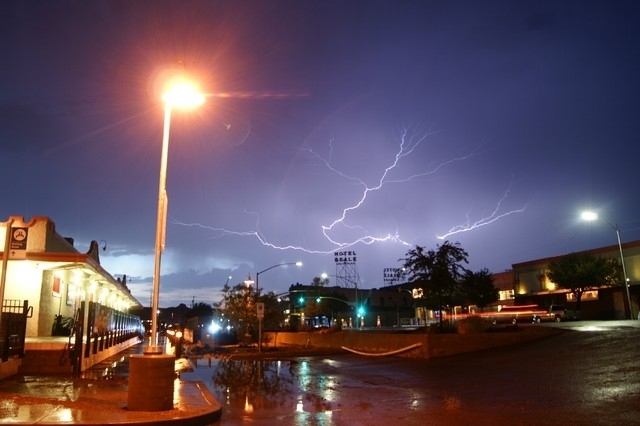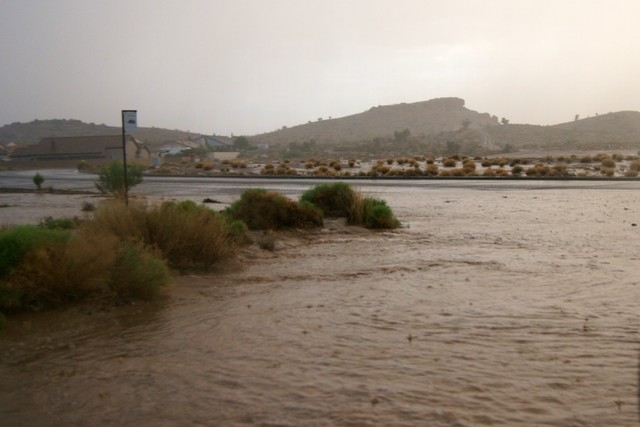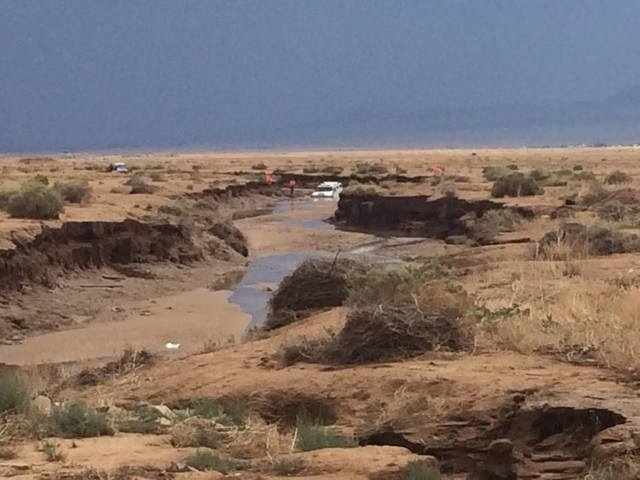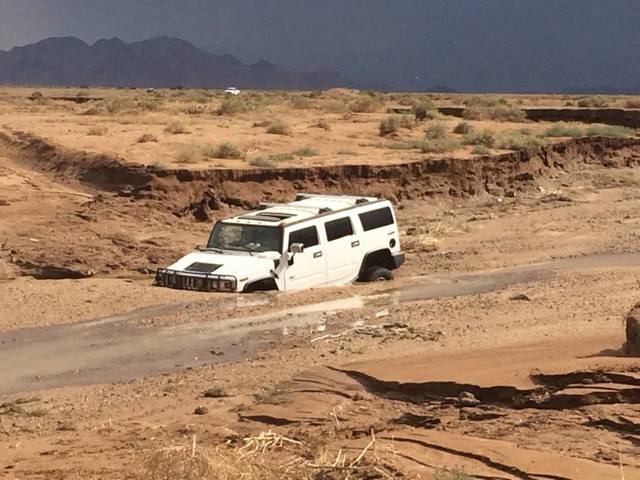 KINGMAN, Ariz. — Mohave County Search and Rescue personnel combed the Mohave Channel for a person reported missing when the normally dry wash ran like a raging river during a fierce monsoon season thunderstorm Monday night.
A search that continued into Tuesday morning was suspended in the early afternoon after sheriff's officials said they had no report of any missing person in the area.
They also re-interviewed the county employee, who recalled seeing a man walking near the embankment and seeing a splash in the water. However, he never actually saw a man in the water.
A rain gauge measured 1.3 inches of rain fell in a 25-minute span by 7:33 p.m. Monday.
The Kingman Fire Department and Northern Arizona Consolidated Fire District handled a half dozen water rescues during and after the storm that littered the community with soggy political campaign signs and piled dirt and debris in streets throughout the community.
Fire district Chief Pat Moore said crews rescued one woman who was found clinging to a tree after her vehicle was swept into the wash.
Moore said force of the water running through the wash swept a Hummer H-2 about a quarter of a mile. He said two occupants of the vehicle climbed on the roof as it was carried by the floodwater and that they made it safely to the bank after the rig rolled over.
Downed power lines and utility outages were the product of the storm. Toppled trees crushed at least three vehicles.
A blown transformer in downtown Kingman left the Mohave County Courthouse and other legal offices without power or communication service Tuesday. The courthouse was shut down for the day and personnel were sent home.
The National Weather Service office in Las Vegas Nevada issued a flash flood warning in effect for Mohave County from 9:45 a.m. through 10 p.m. Tuesday.
The Associated Press contributed to this report.