For tourists, the hotter, the better at Death Valley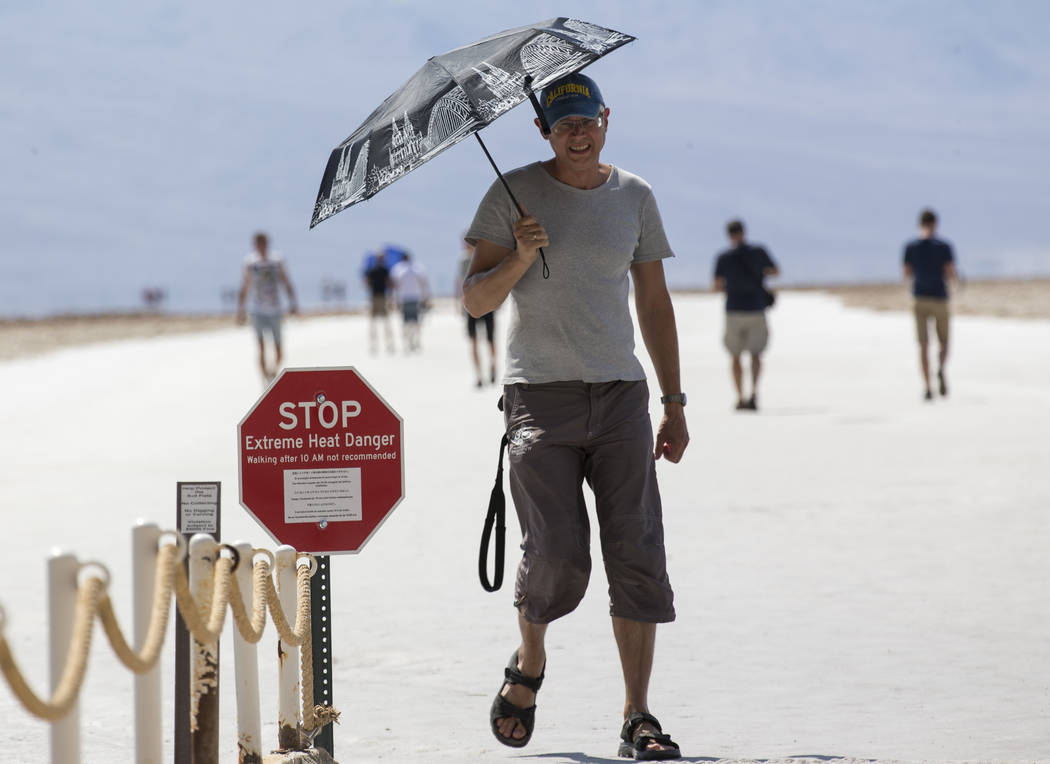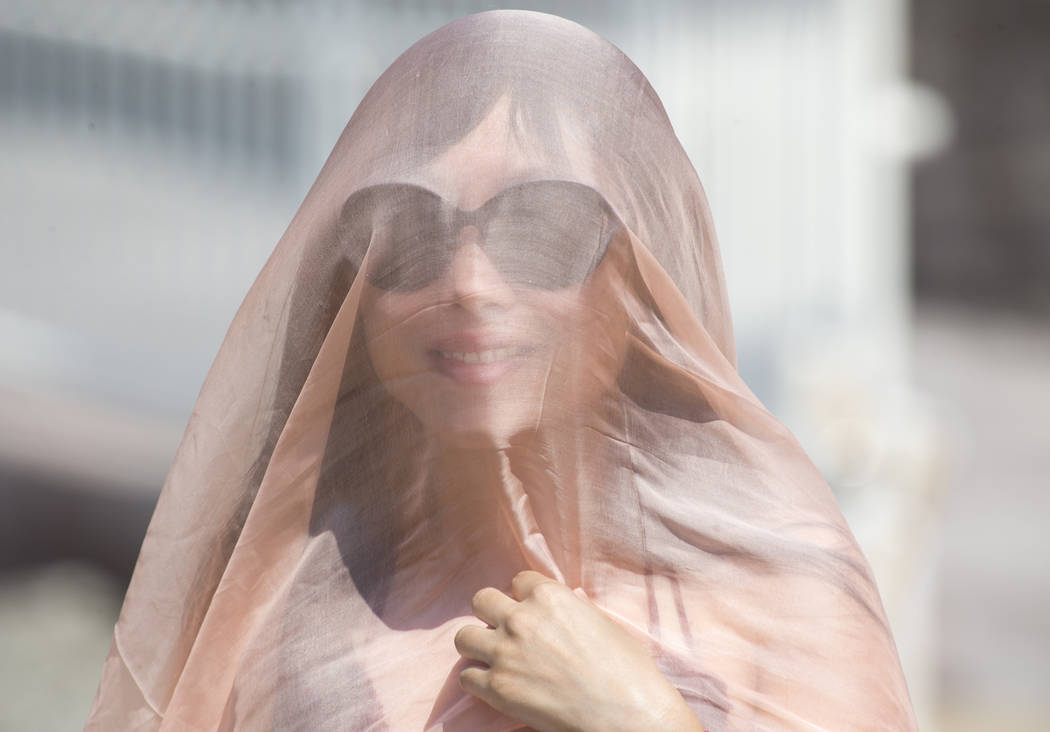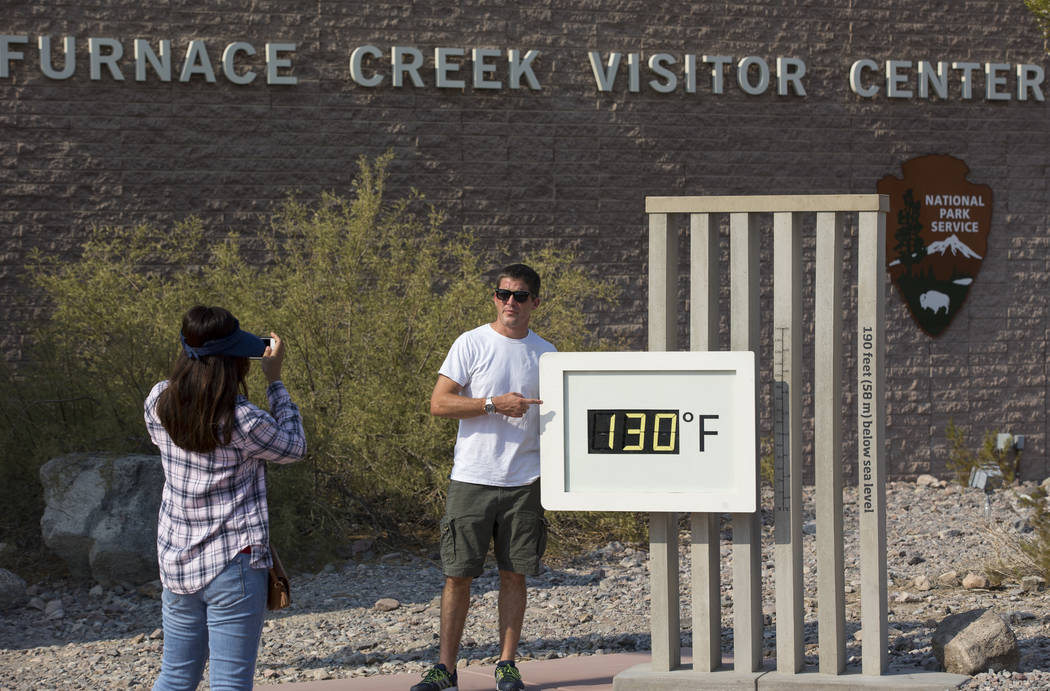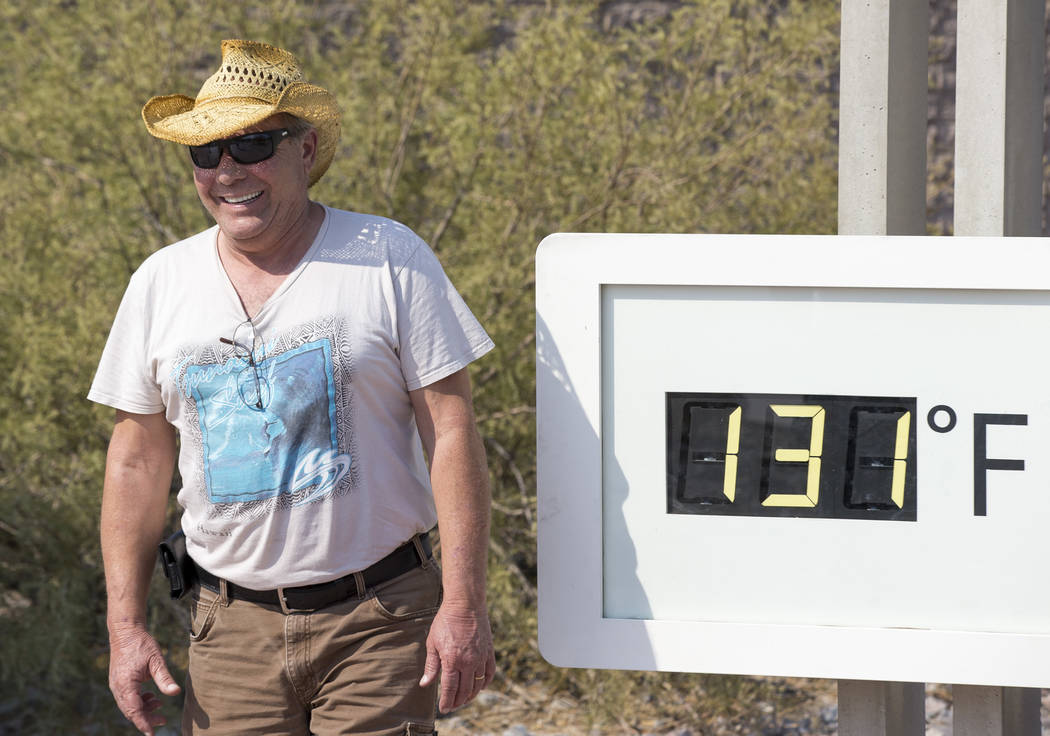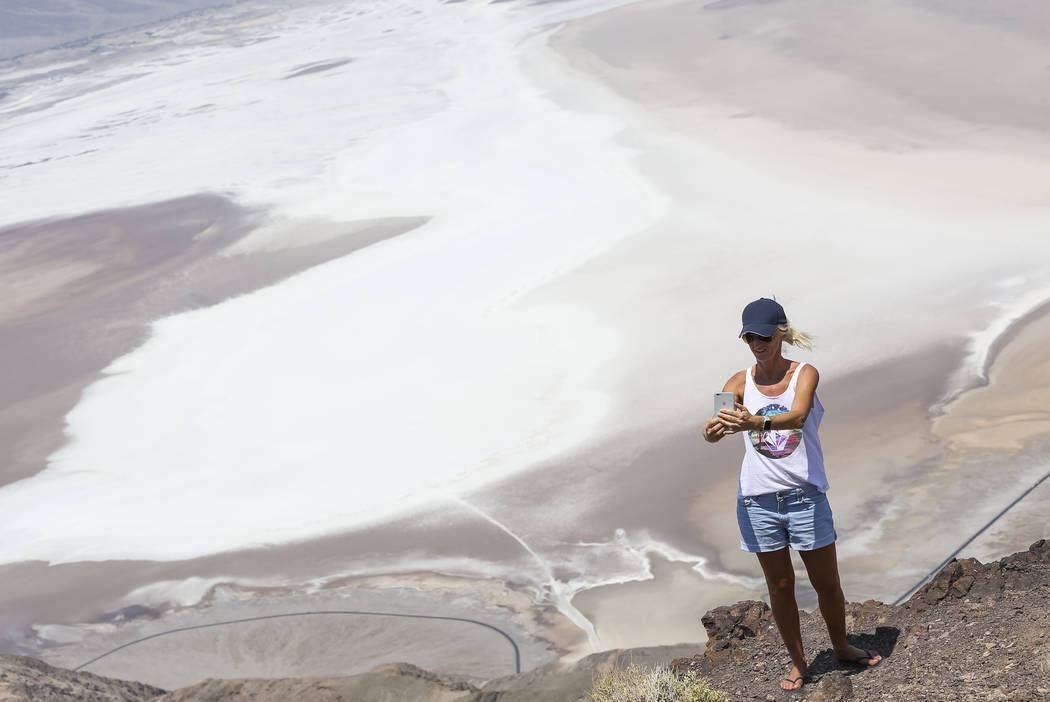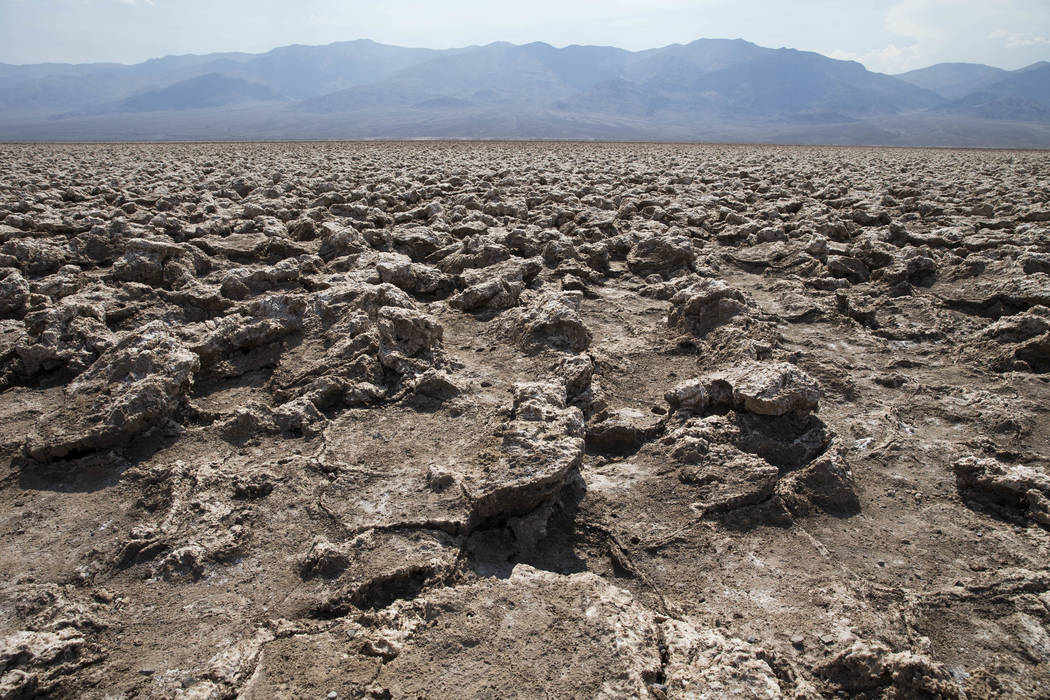 DEATH VALLEY NATIONAL PARK — The heat stung like pins and needles. Arid winds whipped the faces of tourists swigging water and sweating through their clothes in the hottest place in North America.
They didn't mind too much. After all, that's why they came here. Most are tourists, some traveling across the globe to get to the park. A few run marathons in the brutal heat. Others just take it all in, calling it "a dream" to witness and experience.
They got what they came for Thursday as the official temperature soared to 127 degrees at 4:42 p.m., tying a record for the date set in 1933, according to the National Weather Service. Highs also reached 127 Tuesday and Wednesday.
Death Valley's all-time record is 134 degrees, set July 10, 1913, at Furnace Creek. That marks the hottest atmospheric temperature ever recorded on Earth.
On Thursday, park visitors found ways to cope with the heat. French tourists huddled under a pink umbrella. Austrian tourists hid under their straw hats. Men peeled off their shirts, using them as shields for bald heads, and slid sunglasses over their T-shirt-covered ears.
Going to extremes
Summer months at Death Valley can be among the park's busiest, drawing many international tourists, particularly Europeans, park spokeswoman Abigail Wines said.
July, August and September were the busiest months for the park last year, she said.
"They want to see the most extreme part of the American West," Wines said. "They travel to experience something different than what they have at home."
Some people underestimate the desert's punishing heat, she said. One summer, two people dressed in Chewbacca and Darth Vader costumes were fighting in the parking lot.
"People don't realize it can be deadly," she said. "They think if they're not sweating, they're not hot. But they don't know that they're sweating, because it's so dry."
A person dies in the park from heat-related illnesses generally every other year, she said.
Last week, a 57-year-old hiker from Huntington Beach, California, fell to his death.
The Inyo County deputy coroner determined the cause of death to be a skull fracture caused by a fall, compounded by exposure to the elements.
The hottest month for the park is July, when the daily averages 116 degrees.
Another man thought he could run during the hottest part of the day and died of heat exhaustion, Wines said.
"I think 'wind-heat factor' should be a term," she said. "Your whole body is in a blow dryer. It's just hot air forced against your skin."
'The hotter, the better'
At the entrance to Death Valley National Park, Oliver Anne and his family from France were ready to go to Badwater Basin. They'd been planning their visit for a year.
"We wanted to get to the hottest spot," Anne said. "The hotter, the better."
A pamphlet titled "A Visitor Guide for Summer 2018" advises tourists to remember they're at the "hottest place on Earth" and offers safety tips in English, French, Dutch and Italian.
At Dante's View, 5,000 feet above Death Valley, a breeze offered slight comfort for those overlooking the salt flats below.
For Adrian Turrin, visiting from Switzerland with his wife and two kids, even the marginally cooler weather came as a relief.
"Up here, it's better," said the bare-chested tourist, a white T-shirt wrapped around his head.
The night before, Turrin said, the family left their RV running as they camped in the park.
It was too hot to barbecue outside, so they settled for risotto and salad inside the vehicle.
"We did not have a good night," he said. "The heat crept through."
Also at Dante's View, French tourists Cecile Abin and her husband, Sebastien, posed for a photo at the top of the peak. They gave each other a peck on the lips.
"We did not imagine the heat," Cecile Abin said. They each drank three liters of water before walking through Badwater Basin, she said.
"It feels like we're playing a very intensive sport," Sebastien Abin said.
It's their first time in the United States.
"I've seen Western movies. Now it's like a dream," Cecile Abin said. "The motels, diner, desert, it looks like a movie."
Their next destination Thursday?
"We're driving next to the hotel, and we're going to the swimming pool," she said, laughing.
Not far away, a group of runners who participated in the Badwater 135 marathon lugged coolers and refilled their waters. They carried a spray bottle.
The three runners, all from Italy, said they kept hydrated by drinking electrolytes, Coca-Cola, water and beer. They needed the beer for carbohydrates, the runners said.
At Badwater Basin, the lowest point in North America at 282 feet below sea level, the desert's steamy heat radiated a mirage as tourists walked along the saltwater flat. A small pool of water at one end scorched the toes of a tourist from London.
Diana Senci, visiting from Holland with her husband, Matthew, hid underneath a damp white towel as she made her way back to the car.
"I did not want to come when I saw the news forecast, but he insisted," she said of their desert trip. "It's worth it."
Contact Briana Erickson at berickson@reviewjournal.com or 702-387-5244. Follow @brianarerick on Twitter.
Safety tips
Advice from Death Valley National Park for staying cool in the summer:
— Water: Drink at least one gallon of water per day. Carry plenty of extra drinking water in your car.
— Heat and dehydration: If you feel dizzy, nauseous or have a headache, get out of the sun immediately and drink plenty of water. Dampen your clothing to lower body temperature. Heat and dehydration can kill.
— Summer driving: Stay on paved roads in the summer. If your car breaks down, stay with it until help comes. Be prepared; carry plenty of extra water.
— Stay alert and slow down: The most common cause of death in the park is single-vehicle accidents. A moment of inattention can send you, your car and your loved ones flipping into the rocky desert.
— Do not rely on technology: Your cellphone will not work in most of the park.
— Hiking: DO NOT hike in the low elevations when temperatures are hot. The mountains are cooler in the summer.