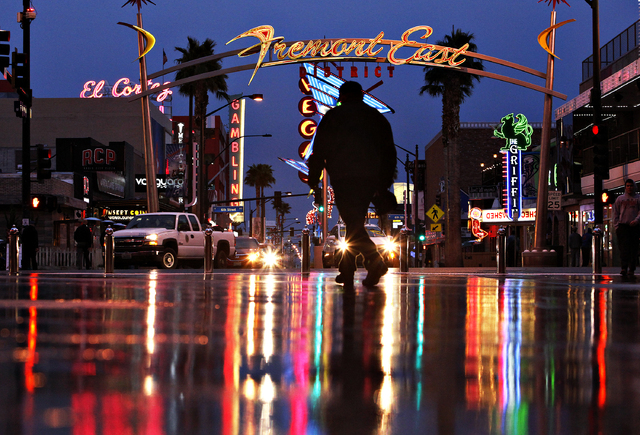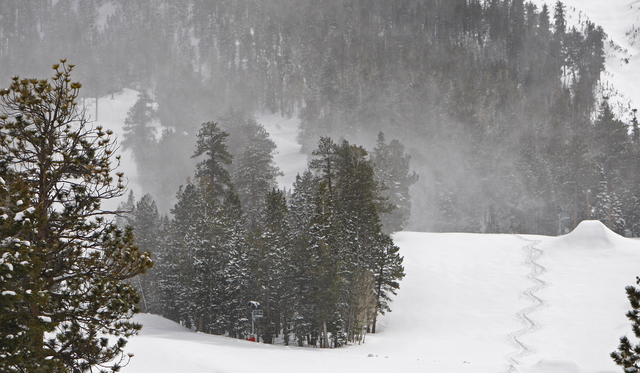 Despite a forecast of rising temperatures, the Las Vegas Valley experienced widespread rain showers Thursday morning.
By 10:30 a.m., some of the light rain in the west side of the valley and Henderson had tapered off, leaving an overcast sky and temperature of 45 degrees.
"A good chunk of the valley got sprinkles," National Weather Service meteorologist Ryan Metzger said.
Kyle Canyon in the Spring Mountains received less than a half inch of snow, but Metzger said it will remain cold enough to for the snow to actually stay "snowy," instead of melting and then freezing into the cold, hard ice that makes for painful snowballs on Mount Charleston day trips.
More showers were forecast for Thursday afternoon and evening — again widespread, Metzger said.
After Thursday night, the rain will stop and temperatures will rise. By Sunday, the forecast climbs to almost 70 degrees, though the rain might return on Monday.
Contact reporter Annalise Porter at aporter@reviewjournal.com.