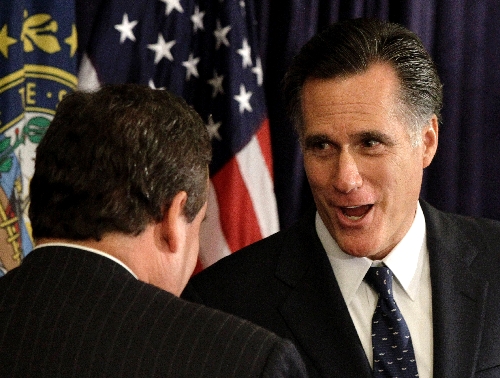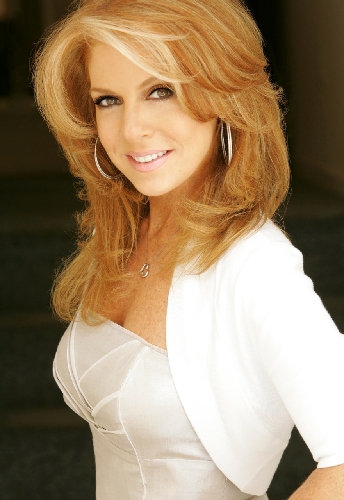 Three words you don't see very often in the same paragraph: Mitt Romney and gigolos.
Among the co-hosts of his Monday fundraiser at Red Rock Country Club will be Marklen Kennedy, a producer of Showtime's Las Vegas-based "Gigolos" reality show.
"It's a little ironic, a little awkward," admits Kennedy, who is also producing the upcoming reality show "Trailer Park Housewives."
"I don't profess to align myself with those ideologies," added Kennedy, a former local nightclub marketing executive.
Kennedy is a Republican who calls Bill Clinton his friend. The former president wrote a poem in 2009 to Kennedy's daughter, Alexa, for her first birthday on presidential seal paper. "But my wife, Carey, reads The Limbaugh Letter to her at bedtime."
Romney, the Republican front-runner in several polls, is in town for Tuesday's GOP presidential debate at The Venetian.
He'll be joined by Ron Paul, Rick Perry, Rick Santorum, Newt Gingrich, Michele Bachmann and Herman Cain. Jon Huntsman is boycotting the debate to protest Nevada's decision to hold its caucus on Jan. 14.
The second season of "Gigolos" premieres at 11 p.m. Thursday .
NEW YORK PREMIERE
Las Vegas singer-comedienne Kelly Clinton Holmes makes her New York City debut on Monday, with an eye toward turning it into an off-Broadway theater piece.
She will be performing her cabaret show "Freckles and 80-Year-Old Bones" at The Metropolitan Room.
Her husband, singer Clint Holmes, opened a three-week engagement last week at The Carlyle with his tribute "Remembering Bobby Short."
She's been developing the show while working at the Stirling Club, performing in "Nunsense" and hosting her Monday karaoke show at the Bootlegger Bistro.
The former Elvis impersonator known as Kelvis, she's being assisted on the theater project about her life by Arthur Kopit, a two-time Pulitzer Prize finalist and a three-time Tony Award nominee.
He wrote the musical "Nine," which won two Tony Awards and was turned into a film starring Daniel Day-Lewis, Judi Dench, Nicole Kidman, Marion Cotillard and Penélope Cruz.
THE SCENE AND HEARD
A benefit concert featuring The English Beat will be held tonight at 6:30 at the House of Blues at Mandalay Bay. It will benefit the Sam Schmidt Paralysis Foundation.
SIGHTINGS
Whoopi Goldberg, attending her daughter Alex's wedding Saturday aboard the "Sirens of T.I." ship. … Danica Patrick, having lunch at Todd English P.U.B. (Crystals at CityCenter) on Saturday. … UNLV president Neal Smatresk, singing John Lennon's "Imagine" at the "Don't Tell Mama" karaoke bar Friday on East Fremont Street. … Jermaine O'Neal of the Boston Celtics, celebrating his 33rd birthday with his wife Friday at "Zumanity" (New York-New York). … Jimmy Buffett, raising a "Lucky Rita" margarita with the Wounded Warrior Amputee Softball Team on Friday at the Margaritaville Casino . … James Pickens Jr., who plays Dr. Richard Webber in "Grey's Anatomy," taking in "Viva Elvis" (Aria) on Friday. … At Tabu (MGM Grand) for Friday's meet-and-greet reception before the Sports Dream Celebrity All-Star Blackjack Tournament: NFL Hall of Famer Michael Irvin, Hockey Hall of Famer Wayne Gretzky, NFL Hall of Famer Warren Moon and NBA All-Star Tracy McGrady. Also there: Dario Franchitti, Graham Rahal, Jay Howard, former Los Angeles Dodgers manager Tommy Lasorda, Matt Barnes of the Los Angeles Lakers, Marcus Banks of the New Orleans Hornets, retired NFL star Marcellus Wiley, ex-Lakers and Spurs star Robert Horry, former NBA vet Derrick McKey and retired NFL player Warrick Dunn.
THE PUNCH LINE
"St. Patrick's Cathedral is undergoing a multimillion-dollar renovation and they're doing some wonderful things, like replacing the candles with those gag candles that you can never blow out. They're also adding bulletproof stain-glass windows." — David Letterman
Norm Clarke can be reached at 702-383-0244 or norm@reviewjournal.com. Find additional sightings and more online at www.normclarke.com. Follow Norm on Twitter @Norm_Clarke.