Gold Rush sketches come to light
November 28, 2008 - 10:00 pm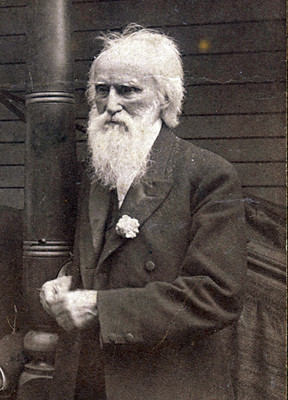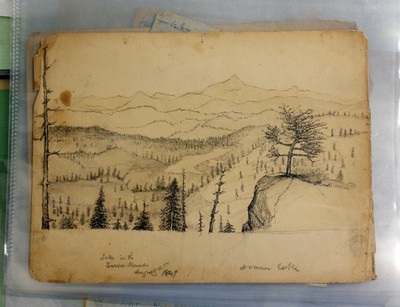 RENO — Charles B. Gillespie's California Gold Rush artwork is no longer a family secret.
Historians are hailing the obscure 49er's collection of sketches and oil paintings after a descendant decided to put it up for sale this fall.
"This is an important archive, particularly the sketches, which are charming and historically significant," Scott Shields, chief curator of the Crocker Art Museum in Sacramento, Calif., said in an e-mail.
For decades, the pieces were tucked away in the home of Gillespie's great-great grandson, Dick Rogers of Bowling Green, Ohio.
Now, Rogers is working with a Reno dealer, Fred Holabird, to try to sell the collection intact to a museum in hopes the public can have a chance to view it.
The collection is one of the most important Gold Rush archives to surface in the past 100 years, said Holabird, president of Reno-based Holabird-Kagin Americana, one of the country's largest sellers of Western Americana.
"It's a remarkable, wonderful archive, and it gave me goose bumps the first time I saw it," Holabird said. "Some of his art is destined to be published in books the next couple hundred years."
Historians said the collection is valuable primarily because it captures California's seminal event: James Marshall's 1848 discovery of gold at Sutter's Mill in Coloma.
The highlights are sketches and oil paintings of Sutter's Mill and Marshall himself, subjects that historians said were rarely captured by artists or photographers.
Gillespie had a chance encounter with Marshall while sketching the mill in 1849. His sketch the same year of Marshall includes the gold discoverer's signature.
Gillespie did the paintings sometime after he permanently returned home to Freeport, Pa., in 1851.
A sketch and two oil paintings capture Sutter's Mill as it appeared before mining altered the landscape, Holabird said, and a sketch and oil painting of Marshall show him much younger than he usually appears in other drawings.
"The group is rare and quite significant for how early these depictions of Sutter's Mill are," Shields said.
The collection features 119 pen-and-ink sketches that Gillespie drew during and after his 1849 overland journey to California and five oil paintings based on the sketches.
Of the sketches, Gillespie identified his subject in 70 of them, providing historians a focused view of people and places of the era. The other 49 works are of unidentified subjects, such as an unnamed cabin on the plains.
Gillespie drew California Trail landmarks such as Nebraska's Chimney Rock, Wyoming's Fort Laramie and Idaho's Fort Hall, and California subjects such as the Sierra's Donner Lake, San Francisco's Golden Gate and mining camps. He is credited with making the first known depictions of Nevada's Carson Valley and Carson River.
For such an extensive Gold Rush archive to surface years later is rare, said Don Buck of Sunnyvale, Calif., a historian with the Oregon-California Trails Association.
"These Gillespie sketches and paintings are a rich contribution," Buck said in an e-mail. "They really need to be made available to the public."
The collection is unique for its sheer size as very few gold seekers drew more than a handful of sketches on overland journeys, said Peter Blodgett, curator of manuscripts at the Huntington Library in San Marino, Calif.
"It's a great collection, and it has great potential," Blodgett said. "Gillespie certainly produced an unusually large number of images, and that very fact makes it significant."
Holabird said the quality of the sketches varies, with some being high quality and most being more unfinished because of the time constraints and difficulty of overland travel.
Shields of the Crocker Museum said he thinks the oil paintings are of lesser quality than the sketches.
"In all instances, this is an artist who was not formally trained, at least not extensively, as they have a real 'folk art' quality," Shields wrote. "That said, depictions of these important places and people make the quality of the images rather secondary."
Gillespie operated a studio in Pittsburgh as a young adult, but he never received formal art instruction. He died in 1907 at the age of 86 after a career as a physician.
Gillespie maintained a lifetime passion for art, and he painted Eastern scenes, portraits of family members and himself. He never sold any of his works.
He also never forgot about his California adventures. In an 1891 magazine article, Gillespie described meeting Marshall and the carpenter-sawmill operator's version of the gold discovery.
Rogers said he prefers to sell his ancestor's Gold Rush artwork to a public institution.
"I'm so anxious to take it out of the bottom drawer and share it with people," said Rogers, 72, a retired international marketing executive for a Toledo, Ohio-based bottle-making company. "He was a great man, and I want people to know him."
Holabird said the archive is worth at least $500,000, and he hopes it can wind up in California.
The collection also includes a transcript that summarizes much of the journal Gillespie kept on his overland trek; the original diary is missing.
"It's everybody's heritage in California. It needs to be available to everyone," Holabird said.