Henderson police teaming up with Realtors to battle squatters in valley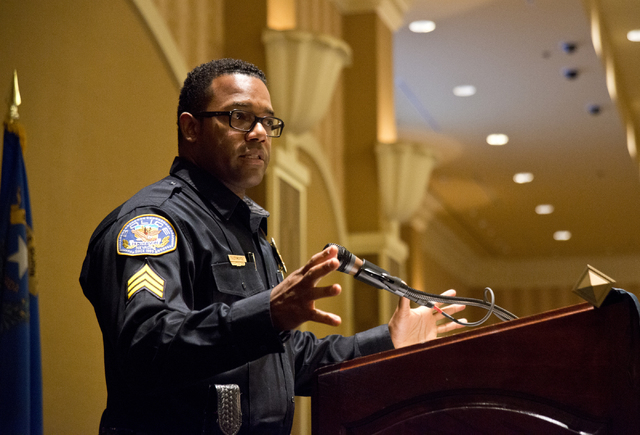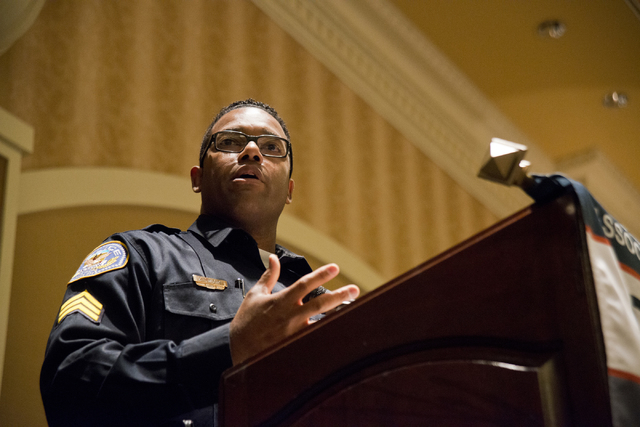 The Las Vegas Valley's housing market is recovering from the recession, but it still has a problem with squatters.
And squatters can be dangerous if you're a real estate professional trying to show a home for sale.
That's why the city of Henderson and its police department are trying to streamline the process for real estate professionals trying to rid their properties of squatters. The city partnered with the Greater Las Vegas Association of Realtors to create a process for getting all of the necessary information into the hands of investigators.
Henderson police Sgt. Kirk Moore and city Councilwoman Debra March spoke Friday at an association luncheon to let the roughly 330 Realtors in attendance know that safety is the top priority.
"It's a huge issue," association president Scott Beaudry said. "It puts them in a really dangerous position."
Getting rid of unauthorized occupants used to require a lengthy eviction process in the courts, but now law enforcement has the ability to remove squatters. New laws that made housebreaking and unlawful occupancy crimes went into effect in October.
The association wants real estate professionals to be aware of the change in law, but it also wants them to be safe. While it's true that some unauthorized occupants have fallen prey to an online scam, on Craigslist for example, it's more common that those squatting in someone else's property are involved in other crimes as well, police said.
Moore said that his department has looked into 83 cases with squatters since October, leading to six arrests. But those are just the arrests for squatting.
Squatters also often can be involved in, and arrested for, drugs and other crimes, Moore said.
"What we're mainly getting is fraud labs and chop shops," he said. "It's very impactful on the community."
There's not one specific area in Henderson that is prone to intrusion from squatters, March said. It's a crime of opportunity and pops up all around the valley, he said.
Victims in Henderson can get a "Housebreaking Victim's Packet" from the city police department, which will outline all of the information they need to have the squatters removed.
If detectives can substantiate that the occupants are there illegally, they can remove them from the property and the locks can be changed.
"Ultimately it's a public safety issue," March said.
Contact Wesley Juhl at wjuhl@reviewjournal.com and 702-383-0391. Find him on Twitter: @WesJuhl
RELATED CONTENT
Bank foreclosures have made it easy for squatters to move in
Squatters, police vex rental owner