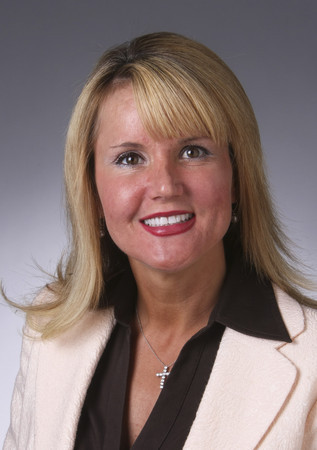 City councils across Southern Nevada once conducted high-level employee evaluations behind closed doors, but a change in state law put a stop to that in 2005.
Now most councils meet in the open at least once a year to review the performance of their top appointed officials.
Most councils, that is, except for Henderson. The 2005 law didn't change much of anything in Nevada's second most populous city; council members there stopped conducting formal evaluations altogether in 2002.
But that is about to change.
Acting Human Resources Director Fred Horvath and new Councilwomen Kathleen Boutin and Debra March are in the midst of developing a new evaluation process for the city manager, attorney and clerk, each of whom is appointed and supervised by the five-member council.
Horvath said he would like to have the new process in place "yesterday." Realistically, he thinks it could be drawn up and approved by the full council by early November.
"I just can't imagine anyone in a professional capacity not wanting feedback on how they are doing," he said. "It's what I would call best practices."
Boutin views it as a key part of her job as an elected official and a boss. After all, without an evaluation process, how can the council justify firing people or giving them raises?
"I'm adamant that the taxpayers have a right to know," she said. "I feel obligated to let the public know how the city is run."
It is unclear why the council stopped giving evaluations. Steve Kirk, who has served on the council since 1999, said he can't remember why the written reviews were discontinued in 2002. What he does recall is that there wasn't much of a process at work even then.
"It used to be very ad hoc," he said.
At the time, the city had a manager and an attorney who had been on the job and working closely with council members for almost 20 years. Maybe the level of experience and familiarity made annual evaluations seem unnecessary, Kirk said.
Take Henderson City Clerk Monica Simmons. In 11 years on the job, she has seen her salary rise from $71,587 to $170,000, but the last written evaluation she received was in spring 2002. Since then, the council has given her three merit-based raises totaling $20,918.
Despite going seven years without a formal review, Simmons said she was never left to wonder what her bosses thought about her work.
"I've always had a very open working relationship with the council," she said. "I've always felt very confident about where I stand."
That said, Simmons welcomes the return of annual evaluations.
"I like feedback. I especially like constructive feedback. I seek it out," she said.
The city's lack of an evaluation process has been cited by former City Manager Mary Kay Peck in her pending lawsuit against Henderson.
The council fired Peck in April, and she filed suit in May, claiming in part that she never received a performance review in her 18 months on the job and was never given a chance to address any of the complaints that led to her dismissal.
Kirk said Peck is right about never receiving a written evaluation, but she can't claim she never knew there was a problem. He said council members repeatedly talked to her about how she was doing her job.
Kirk makes no secret about his dislike for the 2005 law requiring city councils to conduct performance reviews in the open. He said evaluations held that way tend to be less candid and effective than ones conducted behind closed doors.
"Honestly, the dynamic changes when you have to evaluate someone in public," Kirk said. "We don't want to air any dirty laundry. We want to let them know what they need to fix."
"Reprimand in private and praise in public — it's an old managerial tool," he said.
Horvath said that as far as he knows Peck's claims against the city did not prompt the decision to develop the new review policy. "For me personally, this is just the right thing to do for a professional organization."
Nothing in the law requires city councils to conduct regular evaluations of appointed officials.
There is no reference to formal reviews in the employment contracts for Simmons, City Manager Mark Calhoun and City Attorney Elizabeth Quillin.
The council appointed Calhoun and Quillin earlier this year to jobs that pay $225,000 and $190,000 respectively.
The new evaluation process will include what Horvath described as 360-degree input from the administrators' staffs, peers and the council.
There is also likely to be a goal-setting component.
Ultimately, Henderson hopes to go from having no real evaluation process to one that is the envy of the entire state, said city spokesman Bud Cranor.
"This could turn out to be a good deal for us," Cranor said.
Contact reporter Henry Brean at hbrean @reviewjournal.com or 702-383-0350.