Here's a toast to 2010 newsmakers
December 30, 2010 - 12:00 am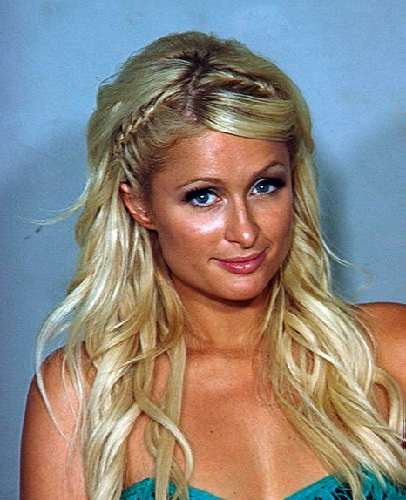 It was a year that saw Paris Hilton get banned by a Las Vegas icon, a brazen bandit take a wild shot at making a million and the one-time king of Vegas on a mission to regain his mojo.
Steve Wynn won new fans for laying down the law to Hilton, whose party-girl antics put gaming licenses at risk. She was banned indefinitely from Wynn properties after her cocaine arrest in August, which also cost her nightclub executive boyfriend, Cy Waits, his job with Wynn.
Before putting 2010 to bed, here are some more names that made news:
HEIR JORDANS — Michael Jordan's 19-year-old son, Marcus, was having so much fun as a wannabe high roller that he let the Twitterverse in on it.
Not one of his better moves.
"Last night was stupid … 35K at Haze. Totals 50K something the whole day," he tweeted after an epic day of partying at Aria in CityCenter. The tabs run up by young Jordan and his 21-year-old brother, Jeffrey, were charged to their suite.
Aria's internal review was submitted to Nevada's Gaming Control Board, which made its own inquiry. The board's determination has not been made public.
THE (BUBBLY) STUFF OF LEGEND — Las Vegas could have used an army of high rollers with the pedigree of a fun-loving Brit who left Haze revelers in awe in March. After ordering king-sized bottles of Champagne for his group, the big spender's receipt totaled $182,000, including a $30,000 tip on top of the automatic 20 percent gratuity.
Pro golfer Anthony Kim elevated his party-boy reputation in October when he went through 115 bottles, mostly Champagne, including one that cost $25,000 at Jet nightclub at The Mirage. When reports of his late-night antics surfaced in this space, he withdrew from the Justin Timberlake Shriners Hospitals for Children Open.
QUICK GETAWAYS — A tie, between the chip bandit who robbed the Suncoast and Bellagio in motorcycle gear (with a helmet that covered his face) and fled on his bike and a process server who surprised Tropicana headliner Wayne Newton at a $144.99 VIP meet-and-greet session and dashed for the door.
The motorcycle robber reportedly got away with about $1.5 million in chips, many of them $25,000 chips that are no longer the kind being used by Bellagio. A spy says the chip haul was closer to $2 million in value, with at least $50,000 of it in easy-to-cash denominations.
The year ended with Newton bouncing back, again, but on a new stage. He's transforming his beloved Shenandoah estate into a Graceland-like tourist attraction. After taking on business partners, his financial house appears to be in order.
SIGHTINGS
Rapper Lil Jon, having lunch at Society Cafe (Encore) on Wednesday. He recently joined the list of celebrity DJs who will appear at Encore's Surrender nightclub. Rumor has it he'll be on NBC's "Celebrity Apprentice." … Soap opera star Brenda Epperson of "The Young and Restless," at Nathan Burton's comedy magic show at the Flamingo on Wednesday with her two children.
THE PUNCH LINE
"Any combination of Richard Simmons and a diaper." — From David Letterman's "Top Ten Signs You're at a Bad New Year's Eve Party"
Norm Clarke can be reached at (702) 383-0244 or norm@reviewjournal.com. Find additional sightings and more online at www.normclarke.com.