Hoover Dam on shaky ground? Officials insist it's pure fiction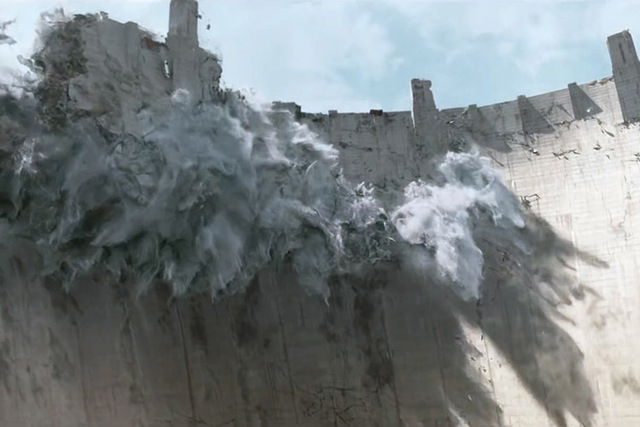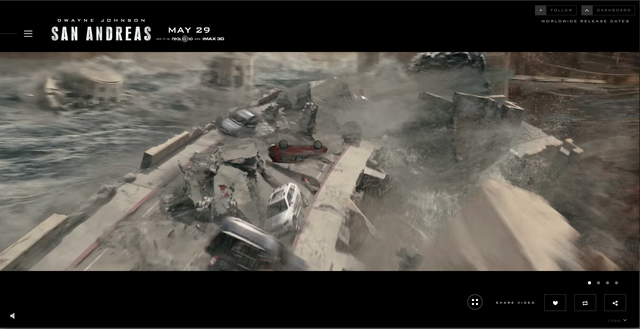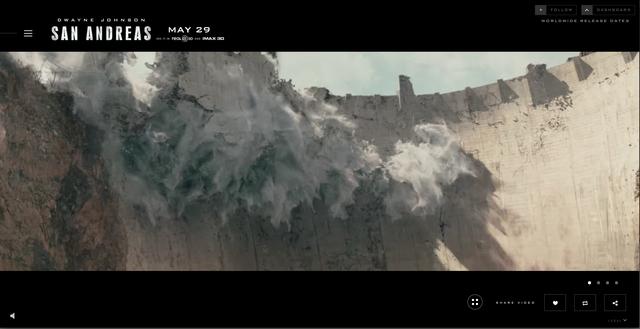 It's been a shaky week at Hoover Dam, so you can forgive folks there for being a little rattled.
First a faulty gauge led to a phantom report — plus a few earthquake-related conspiracy theories — about an 8-foot drop in Lake Mead in a single hour early Saturday morning.
And now both the dam and the lake behind it are falling victim to another fictional disaster, this time at the hands of the massive quake featured in the new summer CGI-fest "San Andreas," which opens Friday at multiplexes nationwide.
Rose Davis, spokeswoman for the U.S. Bureau of Reclamation in Boulder City, isn't looking forward to all the calls she's going to get as a result of the summer blockbuster.
"I'm going to boycott that movie, by the way," she said with a laugh.
The producers of "San Andreas" actually asked permission to film at Hoover Dam, but "we turned them down," Davis said.
Turns out the federal agency that operates the dam has script approval when it comes to movie shoots there. In this case, Davis said, the request was denied "because Hoover Dam is built with earthquakes in mind" and would likely withstand even the largest temblor.
"We didn't want to participate in that kind of far-fetched thinking," she said. "We've also turned down plots that involved terrorists blowing up Hoover Dam."
According to Review-Journal film critic Christopher Lawrence, who got a sneak peak of "San Andreas" earlier this week, a swarm of mini-quakes near Hoover Dam starts the whole mess. That leads to a magnitude 7.1 that takes down the dam and, based on a newscast in the background of one scene, causes a spot of trouble for the Colorado River communities of Laughlin and Needles, Calif.
No need for a spoiler alert. If you've seen trailers for the movie, you've already seen the dam come down.
Hollywood's latest assault on Lake Mead comes just six days after a brief water scare triggered by "an elevation gauge that was not operating correctly," according to bureau spokesman Doug Hendrix.
The faulty data, which appeared on the bureau's website for a few hours before being replaced by corrected information, showed the nation's largest man-made reservoir somehow shedding enough water in 60 minutes to supply the entire Las Vegas Valley for about three years.
The sudden drop was easy enough to identify as a glitch since it popped up alongside a list of water releases that showed no sudden spike in the amount of water passing through the dam.
Even so, the faulty gauge readout led some to speculate that Lake Mead actually did lose that much water and that a magnitude 4.8 earthquake near Caliente on May 22 was to blame.
Still, the idea prompted enough questions and online chatter that the National Park Service responded with an advisory refuting the sudden dip at the lake.
In reality, Hendrix said, "we hadn't dropped a bit. It was our normal release schedule."
Then there is this: It's physically impossible for Lake Mead to lose eight feet of water in one hour. Short of the complete collapse of Hoover Dam — and remember we're talking about a 6.6 million-ton wedge of concrete more than 725 feet tall and 660 feet wide at the base — the most water the structure can release in 60 minutes is just under 2 billion gallons.
An eight-foot drop in the lake would total more than 260 billion gallons, roughly 130 times more water than the dam is capable of releasing.
But take heart, disaster movie fans: Lake Mead is bouncing along at its lowest level since it was first being filled in 1937, and forecasters expect it to drop even lower, triggering water shortages. It might not happen quickly enough to be cinematic — or require the heroics of Dwayne "The Rock" Johnson — but many experts agree the crisis is coming soon.
Contact Henry Brean at hbrean@reviewjournal.com or 702-383-0350. Find him on Twitter: @RefriedBrean