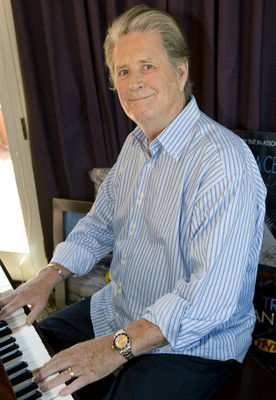 One of the more promising ways to get cheap tickets in our increasingly expensive city is through a Web site called HouseSeats.com. This week, the site offered not just "free" tickets to see Brian Wilson at Buffalo Bill's, but a free hotel room too.
Tickets aren't actually free, but they're close enough. You pay $39 for the first two months trial, for which you get two free tickets to as many events as you sign up for; $89 for a year to get two tickets to shows; or $169 a year for four tickets to events.
A friend who uses HouseSeats never sees "free" tickets for Cirque du Soleil or Cher, since those shows don't need seats filled. But if you look at what's available at HouseSeats, you might assume which shows are doing, uh, less business than Cher.
My friend says he's picked up HouseSeats tickets recently to see Blue Man Group, Penn & Teller, Sarah Silverman, Kansas and Peter Frampton.
Last week's freebies included Blue Man Group, Barry Manilow, Billy Bob Thornton and The Boxmasters, Vicki Lawrence, Bobby Slayton and "Showtime ShoBox" boxing.
This week, HouseSeats is giving away tickets for "Scarlett — Princess of Magic," "Marriage Can Be Murder," "Country Superstars Tribute" and "Superstar Voices in Concert — Larry Jones."
Also this week, you could pick up free tee times at Black Mountain Golf & Country Club, though there's a $20 per person charge for the cart. Sometimes, you'll get free haircuts. But if you sign up for the tickets, then don't pick them up, there's a $20 ticket charge.
BRIAN WILSON TALKS
Speaking of Brian Wilson, yesterday he was en route from Portland to Primm, where he's performing tonight. I caught Wilson on the phone while he was rushing to the airport, so our interview was more weird and strained than our previous chats.
I asked him what he thought about a band calling itself the Beach Boys playing at the Republican National Convention last week.
"I don't have any opinion about that. We don't talk to each other anymore," Wilson said.
There's really no point for Wilson to talk to them, since the Beach Boys now include Mike Love and who else? Brian Wilson is solo. Dennis and Carl Wilson are tragically dead.
In fact, humor columnist Dave Barry went to the RNC and observed: "The band at the Republican kickoff bash here was the Beach Boys. Granted, they are also largely deceased, but they still go around touring as a band consisting of backup musicians and a vial containing several ounces of Brian Wilson's saliva."
While we were on the subject, I asked Wilson if he cares about politics at all. His one-word answer: "No."
What is Brian Wilson up to? Well, he likes being a granddad.
"I have three or four grandkids," he said.
I asked if he spoils them.
"Not really. I don't talk to my kids very often, you know. Not too often."
Wilson has been playing Vegas dates for a few years, but he doesn't do anything Vegas-y.
"No," he said. "I just hang out in the hotel room. I don't like to gamble" or go to shows on the Strip.
He doesn't really go on vacations anywhere else, either.
"I don't travel much. I just go to the park and exercise," he said.
On tour, Wilson is performing some new songs, such as "Midnight's Another Day" and "Good Kind of Love," plus "California Girls" and "some of the Beach Boys songs."
Years ago, he famously wrote music while sitting at a piano with his feet in sand. He still writes on piano at home — melody first, lyrics second. On tour, he's a fan of playing the "full grand" piano sound on a Yamaha synthesizer, he said.
I wanted to talk more music with him, but he had to go. But I did ask if there's anything he's looking forward to in life.
"I'm just looking forward to the audiences. They look great. They look very happy and they're really, really participating," Wilson said.
And then he was gone. He has no opening act at 8 p.m. tonight at the Star of the Desert Arena at Buffalo Bill's. Tickets cost $27.45-$43.95 (800-386-7867).
Doug Elfman's column appears on Mondays, Tuesdays and Fridays. Contact him at 702-383-0391 and delfman@reviewjournal.com. He blogs at reviewjournal.com/elfman.