Indictment of Krolicki may be unveiled today
December 3, 2008 - 10:00 pm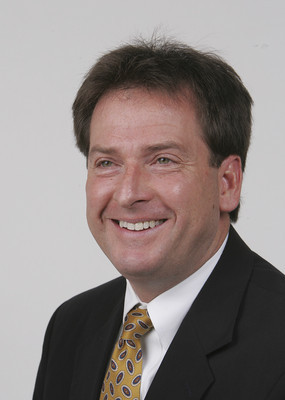 A lawyer for Lt. Gov. Brian Krolicki expects an indictment against him to be made public today.
Krolicki, a Republican in his first term, is the subject of a grand jury proceeding that appeared to conclude Tuesday in Las Vegas. The Nevada attorney general's office is seeking charges that Krolicki believes are connected to allegations he mishandled state funds while serving as state treasurer.
Attorney Kent Robison said he believes the indictment will be returned this morning at Clark County District Court.
Chief Deputy Attorney General Conrad Hafen, the lead prosecutor on the case, left the grand jury hearing room of the Las Vegas courthouse around 3 p.m. Tuesday. He declined to comment on the proceedings, which are secret by law.
Also spotted leaving the grand jury room Tuesday afternoon was Clark County Commissioner Chris Giunchigliani, a Democratic former member of the state Assembly. Witnesses called to testify before grand juries legally cannot discuss the matter; Giunchigliani declined to comment.
If the prosecution finished presenting its case for indictment Tuesday, the grand jury probably would have begun to deliberate whether to indict. A majority of grand jury proceedings result in indictments.
Once a grand jury hands down an indictment, a criminal case may proceed to trial.
Krolicki has denied any wrongdoing related to his stewardship of a state college savings program. A legislative audit of the program concluded that he broke state law in administering the fund. No state money was found to be missing.
Krolicki has sought to portray the criminal proceeding as a partisan witch hunt possibly related to his desire to run against U.S. Sen. Harry Reid, D-Nev., in 2010; Reid has denied involvement. The attorney general, Catherine Cortez Masto, is a Democrat.
Robison said he was frustrated by the lack of information the attorney general's office has shared with Krolicki, who on Nov. 21 was notified of the office's intent to seek an indictment but was denied requests for further information, including what charges were being sought.
Also denied was a request to move the grand jury hearing to another date so that Robison, who had to be in Reno on Tuesday for a civil trial in federal court, could attend.
Robison said that although some aspects of a grand jury can't legally be disclosed, "they (the attorney general's office) can be a lot more candid than they have been. There's things they can divulge."
Krolicki could have testified before the grand jury but decided against it. Robison said it would not have been a good idea when he didn't know anything about the charges being presented.
Contact reporter Molly Ball at mball@ reviewjournal.com or 702-387-2919.