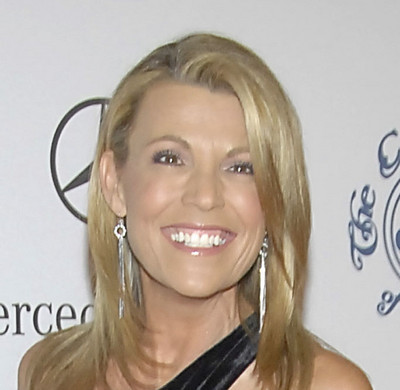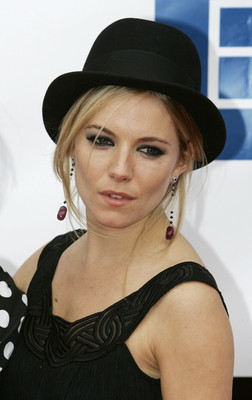 Is Michael Jackson back in Las Vegas on a magic-scouting mission?
When word leaked Thursday that Jackson was planning to attend Criss Angel's "Believe" show at the Luxor on Saturday, I tracked down Majestik Magnificent, a friend of Jackson's since they met through magic in 1981.
Muhammad Ali introduced them at Lena Horne's show at the Pantages Theater in Los Angeles.
"I was sitting right next to Michael and didn't know it," said Magnificent, who has lived in Las Vegas since the mid 1990s.
As Ali and Jackson bantered back and forth, with Magnificent in the middle, he was out of the loop until Ali said the magic words.
"When Ali told him I did magic, it was like a light bulb went off. 'He (Jackson) said, 'Come backstage after the show and show me some magic.' "
They hit it off, and Jackson handed over his home phone number. In a flash, Magnificent was invited over "and I showed him magic for three days."
Magnificent was not only Ali's personal magician, traveling around the world in his entourage, but Jackson adopted him as well.
"He's always been fascinated with magic. I think it goes back to the Disney movies," said Magnificent, who lived with Jackson's parents, Joe and Katherine for more than a decade at their homes in Los Angeles and Las Vegas.
"We're family today," said Magnificent, who works here as a magician and a personal manager.
When I mentioned the rumor that Jackson might be checking out Angel's collaboration with Cirque du Soleil, he said he wasn't big on rumors.
"Could be he's just taking his kids out for the night," he said. "He always hires a magician for his kids' parties."
But, he added, he wouldn't be surprised if the King of Pop was interested in adding some Vegas magic to his comeback concerts in London.
"He had magic in his 'Bad' Tour," noting that Jackson floated in the air at point in his shows, and at another, he appeared to be singing on one side of the stage and a box would come down and he would suddenly reappear on the other side."
Magnificent said he wouldn't be surprised if Jackson enlisted the help of Siegfried & Roy or Angel. "They've got the huge illusions.
"He's very close friends with Siegfried and Roy. He loves magic so much, he wrote a theme song for them."
MAY I RECOMMEND …
Hugh Hefner will be all over the Palms this weekend for his 83rd birthday. There's a Palms Place pool party from 2-4 p.m. Saturday and appearances at the Playboy Club & Moon Nightclub. The poolside catfight quotient could be high: Holly Madison, Hef's ex, is reportedly joining her "Girls Next Door" gal pals, Kendra and Bridget, while Hef will be squiring their replacements: Crystal Harris and 19-year-old twins Karissa and Kristina Shannon. The public is invited.
THE SCENE AND HEARD
Twenty-six Miss USA contestants will be attending the Sunday pajama brunch at Simon at Palms Place — in their jammies — from noon to 2 p.m. On Saturday night, they are gathering at Buca di Beppo for dinner and cooking lessons from Buca di Beppo's corporate chef Michael Miyahara. …
Comedy legend Shecky Greene is returning to Las Vegas for the first time in years, and it should be worth the wait. He's booked at the Suncoast showroom for three performances May 15, 16 and 17, with 7:30 p.m. starts. Tickets: $19.95, plus tax. Call 702-636-7075 or visit www.suncoast casino.com.
SIGHTINGS
British actress Sienna Miller, trying her luck at gambling Wednesday with friends at Planet Hollywood Resort. She's in town to promote her upcoming film "GI Joe." … At the Hard Rock Hotel on Wednesday: actor Dennis Quaid and wife Kimberly. Spotted nearby in the Helles Belles Pit, Fisher Stevens. … Vanna White, filming promos of "Wheel of Fortune" on Wednesday and Thursday at The Venetian and The Palazzo properties for shows airing July 17-21. … Former UFC champ Tito Ortiz, new father of twin sons with Jenna Jameson, partying until 5:30 a.m. Thursday at CatHouse (Luxor). He arrived at 3:30 a.m., with a group of 12. … At Revolution (Mirage) on Wednesday: Jared Allen of the Minnesota Vikings, MMA champ Alex Karalexis and actor Eddie Griffin. … Top funny car driver Ron Capps, dining at Simon at Palms Place on Thursday.
PUNCHLINE
"The 'Folies' closing at the Tropicana was kind of sad, but I guess it was time. It had been running since 1959, and a lot of the showgirls were 87 years old." — Rita Rudner, Harrah's headliner
Norm Clarke can be reached at (702) 383-0244 or norm@reviewjournal.com. Find additional sightings and more online at www.normclarke.com.