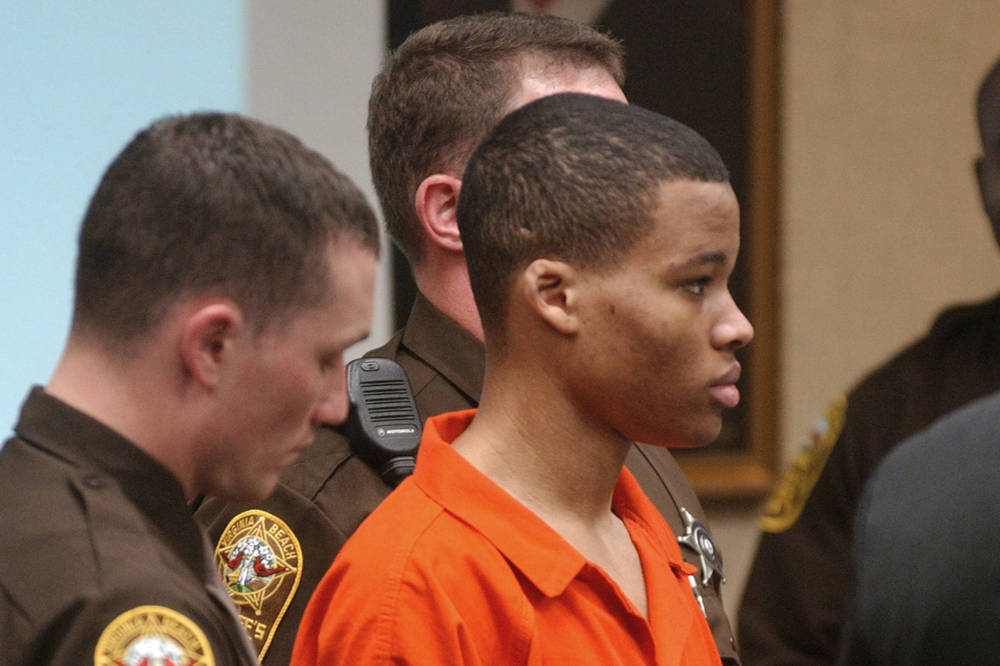 ROCKVILLE, Md. (AP) — An attorney for a man convicted as a teenager of taking part in deadly sniper attacks that terrorized the Washington area will argue before a Maryland judge that his young client's life sentence is unconstitutional and should be thrown out.
Lee Malvo was convicted in Maryland and Virginia when he was 17 for his role in the 2002 shootings that killed 10 people and wounded three in the District of Columbia, Maryland and Virginia. He later acknowledged shooting people in other states, as well. Malvo, 32, is serving his sentence at Red Onion State Prison in southwest Virginia.
His lawyer, James Johnston, will argue Thursday that Malvo's sentence should be tossed because the U.S. Supreme Court has ruled that mandatory life sentences for juveniles are unconstitutional.
Malvo will not be present in court.
Malvo was first put on trial in Chesapeake, Virginia, in 2003, in a case that was moved from Fairfax County in northern Virginia. He was convicted of capital murder. The jury had the options of a death penalty or life in prison without parole, and opted for a life sentence. Subsequently, Malvo struck plea bargains in Maryland and in Spotsylvania County, Virginia, in which he agreed to accept life sentences, without the possibility of parole.
John Muhammad, his partner in the shootings, was executed in 2009. Muhammad was from Baton Rouge, Louisiana.
Last month, a federal judge in Virginia ruled Malvo is entitled to new sentencing hearings in Fairfax and Spotsylvania counties in light of the Supreme Court's ruling. The Virginia attorney general is planning to appeal the decision.
Maryland prosecutors have argued that the Supreme Court decision doesn't apply in Malvo's case because his life sentence was discretionary, not mandatory.
Johnston argued in a motion filed in January that because Malvo was a teenager when he was sentenced he "receives the benefit of the significant protections created by the Supreme Court for defendants who were children when their crimes were committed."
"It is impossible to read the Supreme Court's concern to protect children from a disproportionate life-without-parole sentence as being directed only to those children sentenced in mandatory sentencing states," he wrote, "leaving unprotected all of those children serving the same sentence in discretionary sentencing states."