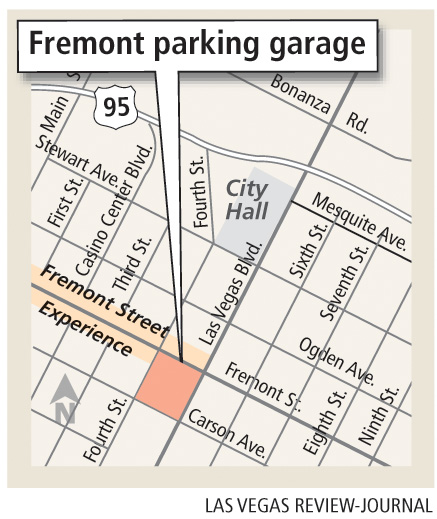 After almost 20 years, the Fremont Street Experience is on track to start paying back the city of Las Vegas for the cost of acquiring land for a parking garage.
The Las Vegas City Council approved the plan Wednesday.
The Experience will pay $58,000 a month starting in January to repay an $11.1 million debt it owes to the city's Redevelopment Agency, which obtained land at Las Vegas Boulevard and Fremont Street for the garage.
The total cost of the acquisition was $17.5 million. The Redevelopment Agency agreed to spend up to $6.4 million, with any remainder to be paid by Fremont Street Experience LLC and the Fremont Street Parking Corp.
The debt includes $1.5 million in legal costs. That pact was reached in 1993.
In the interim, there was a nasty legal fight over the land, which was owned by the Pappas family. They sued over the use of eminent domain, taking the case all the way to the U.S. Supreme Court before settling for $4.5 million in 2004.
The legal wrangling delayed the payback, according to city officials.
The source of the funds is rent from retail operations on the first floor of the parking garage.
The money will go back to the city's Redevelopment Agency, which helps developers build projects in blighted areas.