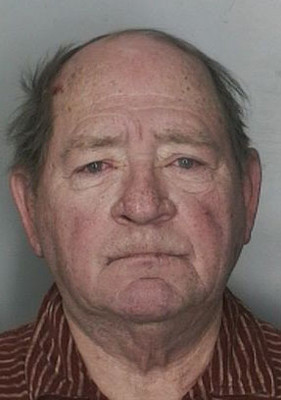 A man whose vehicle collided with a Henderson police officer's patrol car Wednesday night was arrested on charges of driving under the influence of alcohol.
Police identified the driver as Floyd Wayne Hampton, 69.
They did not release the name of the officer, who sustained a fractured jaw.
Police said Hampton was driving a Ford Explorer east on Horizon Drive approaching Greenway Road about 6:15 p.m. The officer was driving a marked Chevrolet Tahoe west on Horizon Drive. Both trucks were approaching the intersection with a green light.
Police said Hampton turned left in front of the police car and the two vehicles collided.
The officer was not pursuing anyone and the patrol car's lights were not flashing, police said.
The officer was taken to St. Rose Dominican Hospital, Siena Campus. Hampton was treated at the hospital for minor injuries.
After a test of his blood-alcohol content, Hampton was booked into the Henderson jail charged with a felony DUI with substantial bodily harm and failure to yield.