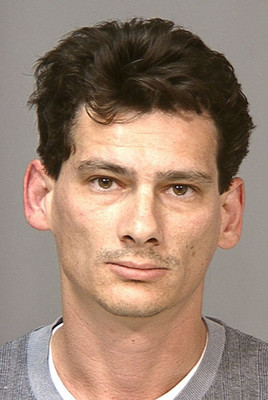 Chester Arthur Stiles, the man accused of videotaping himself raping a toddler, pleaded not guilty in District Court on Wednesday.
Stiles is facing more than 20 felony charges in connection with the videotaped sexual assault of the girl and the molestation of another girl, who was 6 at the time, in Las Vegas. The charges include sexual assault of a minor under 14 and lewdness with a minor under 14.
Stiles said little during the brief arraignment before District Judge Jennifer Togliatti. He told the judge that he understood the charges against him, had a high school education and is 37 years old. He then pleaded not guilty.
Stiles is scheduled to go on trial April 14 and is facing multiple life sentences. One of Stiles' lawyers, Jeff Banks, said prosecutors haven't offered a plea bargain to Stiles.
Stiles is being held at the county jail without bail, but Banks said he will seek bail.
Stiles was the subject of a nationwide manhunt last fall after a Pahrump man, Darrin Tuck, turned over the videotape to Nye County authorities that police allege shows Stiles sexually assaulting a girl, who is believed to have been almost 3 years old at the time.
Authorities later found the girl safe with her mother in Las Vegas. She is now 7 and has no memory of the incident and is healthy, her mother's lawyer and police have said.
Henderson police arrested Stiles on Oct. 15 during a routine traffic stop.
Nye County officials arrested Tuck, 27, on a probation violation charge. He also faces possession of child pornography charges and has pleaded not guilty.
Contact reporter David Kihara at dkihara@reviewjournal.com or (702) 380-1039.