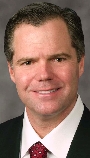 MGM Mirage said Friday it would take steps toward paying some 600 subcontractors who worked on the $8.5 billion CityCenter development and are now caught in the middle of a legal skirmish between the casino operator and general contractor Perini Building Co.
In a filing in Clark County District Court, MGM Mirage said Perini mismanaged the project and performed defective construction work at the Strip complex.
Because Perini recorded a $490 million lien on CityCenter's property and filed a lawsuit seeking payment, MGM Mirage believes the general contractor breached its construction agreement with the company.
"(Perini) embarked on a massive publicity campaign to smear CityCenter and its management for failing to pay Perini's demand, all before Perini had submitted its final application for payment to CityCenter," MGM Mirage attorneys said in the filing. "Because of Perini's actions, the subcontractor close-out process … was derailed. CityCenter has undertaken this process even though it has no contractual obligation to Perini's subcontractors."
MGM Mirage said previously that hundreds of small minority- or women-owned subcontractors were brought into the project by the company's corporate diversity hiring program.
"Our issues are not with those firms. Our issues are with Perini," MGM Mirage Chairman and Chief Executive Officer Jim Murren said May 7.
MGM Mirage officials Friday declined comment beyond the filing.
In an e-mailed statement that didn't directly address MGM Mirage's court filing, Perini Building Co. CEO Craig Shaw said he was confident the casino operator would be held accountable and required to pay money owed the subcontractors and Perini.
"MGM Mirage, which faces significant debt payments, is attempting to avoid its responsibility to pay the subcontractors," Shaw said. "MGM Mirage should do the right thing by the subcontractors, Perini and the Las Vegas community and pay for the work that was performed."
In court documents, MGM Mirage said Perini mismanaged CityCenter and performed defective construction work on some of the development's components, namely the stalled Harmon Hotel. The casino operator, which owns CityCenter in a 50-50 joint venture with Dubai World, said Perini has now embarked on "a scorched-earth legal, media and political attack" to be paid money that it is not owed.
Last week Perini and its subcontractors asked Gov. Jim Gibbons to intervene in the dispute and the governor's office said a meeting with the general contractor and the subcontractor representatives will take place on Friday.
Perini also launched a media and Internet campaign to force MGM Mirage's hand.
In the filing, MGM Mirage attorneys said the general contractor began "a massive publicity campaign to smear CityCenter and its management for failing to pay Perini's demand, all before Perini had submitted its final application for payment."
MGM Mirage went on to claim that Perini's payment request consisted of "140 banker's boxes containing over 300,000 pages of disorganized, allegedly supporting documentation that CityCenter must now organize and analyze to determine how much money, if any, is actually owed to Perini."
The casino operator believes the amount will be far less than Perini has claimed.
Perini was accused of overseeing defective work at the Harmon, which had to be scaled back and redesigned from 47 floors to 26 floors after subcontractors installed defective steel reinforcement bars. The Harmon was delayed and remains unfinished.
"Perini was responsible for supervising and managing the work of its subcontractors," the filing stated. "Perini breached the construction agreement and applicable standard of care by failing to perform its own work and failing to supervise the work of its subcontractors."
The company said in the court filing that Perini owes MGM Mirage "hundreds of millions of dollars" for the defective work on Harmon. The company said Perini paid a fine to the Nevada State Contractors Board last year for "substandard workmanship" at Harmon.
CityCenter, which includes the 4,004-room Aria, two boutique-style nongaming hotels, a twin-building high-rise residential tower, and a 500,000-square-foot dining, retail, and entertainment district, opened in December after a five-year design and building process.
Review-Journal writer Arnold M. Knightly contributed to this report. Contact reporter Howard Stutz at hstutz@reviewjournal.com or 702-477-3871.
MGM counterclaim document