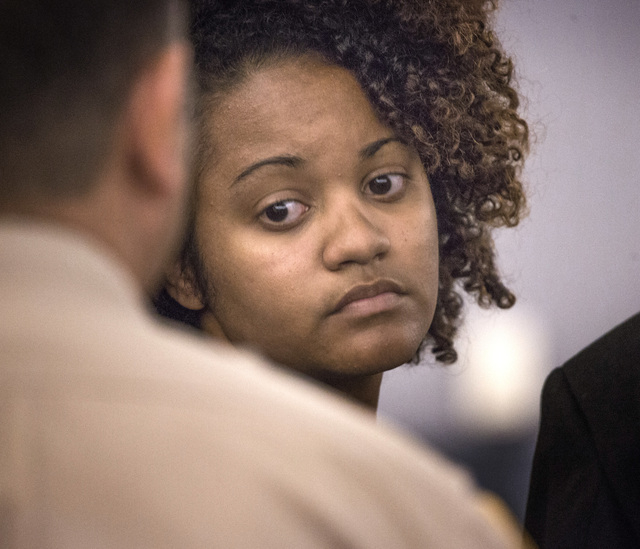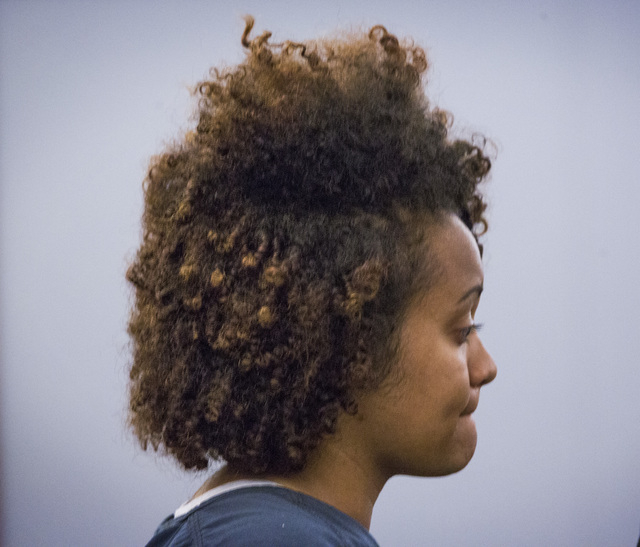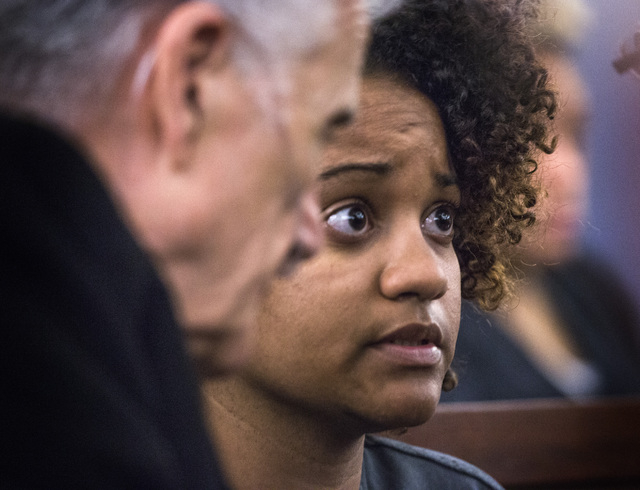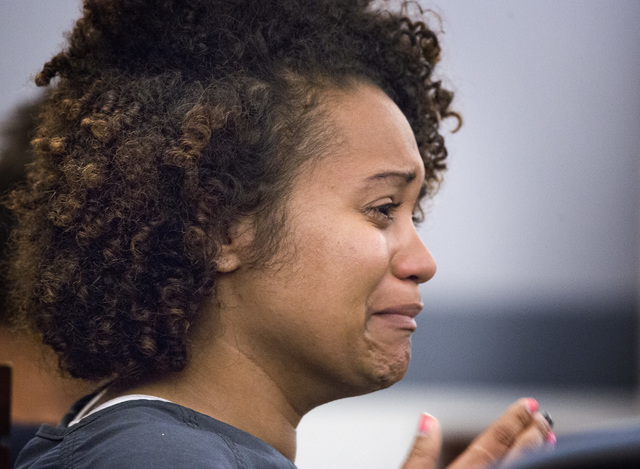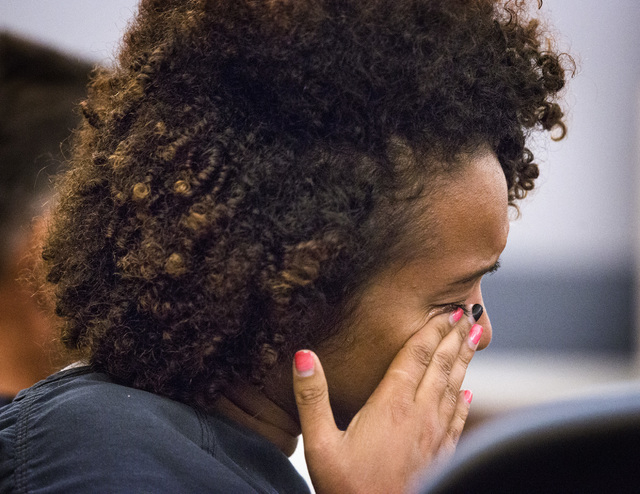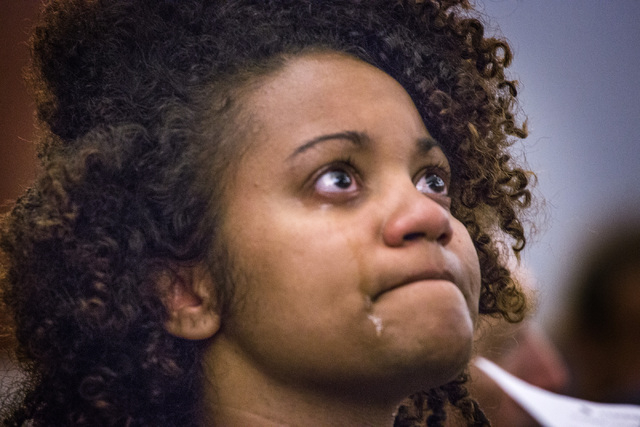 A Las Vegas judge set bail at $100,000 for a 22-year-old Clark County School District substitute teacher charged with having a sexual affair with a 15-year-old student.
Tanikka "Bella" Queen, most recently a long-term substitute at Hyde Park Middle School near Valley View and Charleston boulevards, faces multiple counts, including first-degree kidnapping, sexual assault against a child under 16, statutory sexual seduction and luring a child to engage in a sex act.
Queen, represented by veteran defense lawyer John Momot, appeared on Friday before Justice of the Peace Joe Sciscento dressed in navy blue jail scrubs with her arms and legs shackled.
Momot argued to lower his client's bail because she wasn't a flight risk, still lives with her parents and had never been in trouble before.
It was unknown if Queen, who was being held on no bail, would be able to post $100,000 bail.
Clark County prosecutors are considering other charges against Queen.
A status check in the case is set for Monday.
The affair was uncovered when the parent of a female student, with whom Queen had a friendship, found text messages on the girl's phone referring to the affair, according to court papers.
The boy's father also became suspicious when his son came home with a hickey.
According to police reports, Queen, who taught geography, initially denied having an affair with her student. In one interview with detectives, Queen described the boy as a troubled eighth-grader.
But school district police recovered from a cellphone about 2,400 text messages, 108 phone calls and 38 photographs sent between Queen and the boy that showed a love affair that began around Valentine's Day.
"Remember no matter how I act at school I still love you with all my heart," Queen wrote in one text, according to police.
Queen eventually admitted to spending too much time with the boy and kissing him. In one interview, she told detectives she had sex with the boy while she was house sitting for a friend, according to a report.
"Queen said, 'I am in love with (name redacted). I have never been in love before,' " the report said.
Queen once interned for the Las Vegas Review-Journal's subsidiary publication Luxury Magazine.
Review-Journal photographer Jeff Scheid contributed to this report. Contact reporter Francis McCabe at fmccabe@review journal.com or 702-380-1039.