$700B defense bill affects Nevada military bases, personnel
November 23, 2017 - 11:21 pm
Updated November 27, 2017 - 12:17 pm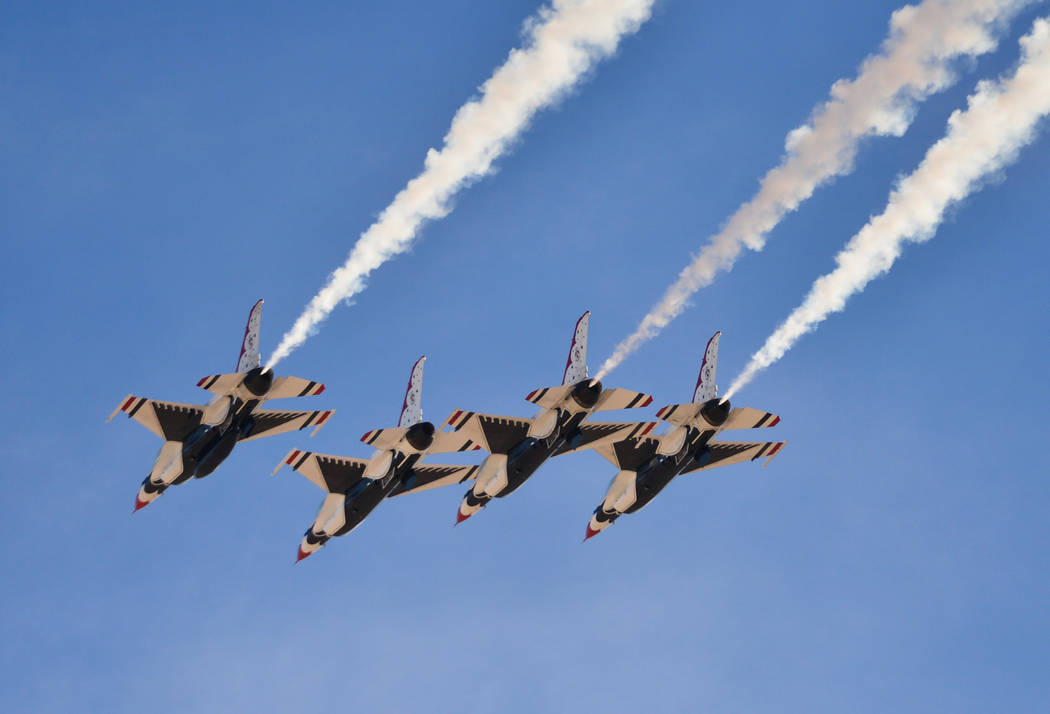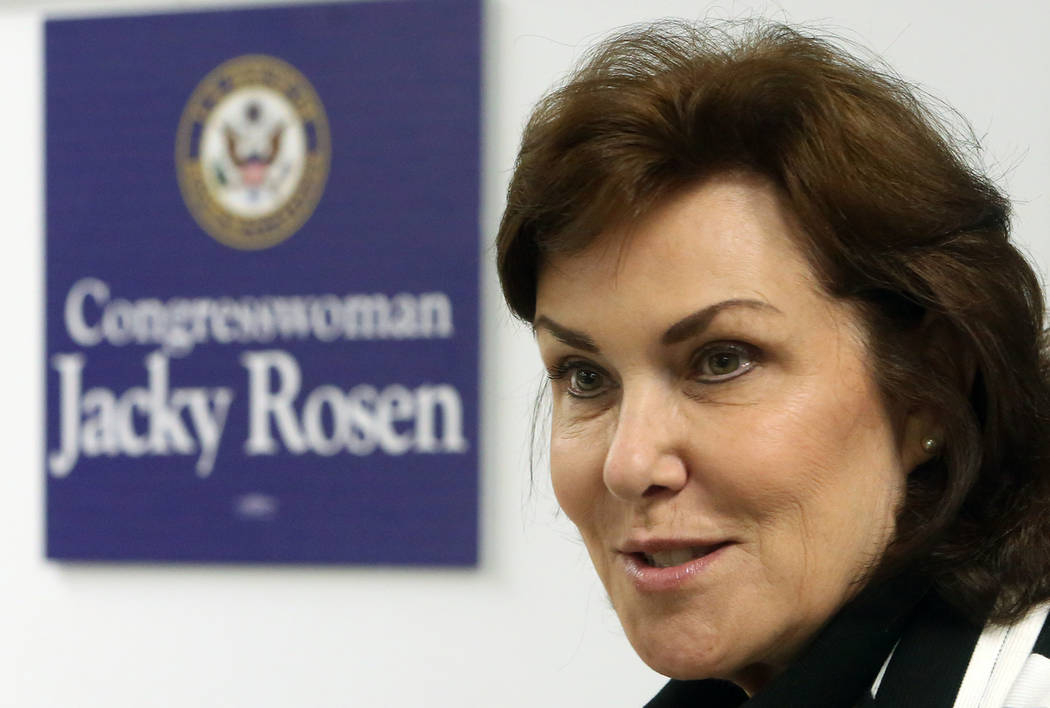 WASHINGTON — A $700 billion defense bill awaiting President Donald Trump's signature includes provisions that would benefit Nevada military installations and personnel, but the funding for those programs remains up in the air because of a 2011 budget law.
The bill that passed the House and Senate includes $634 billion for Pentagon programs, plus $66 billion to pay for combat operations in the Middle East and elsewhere.
But the authorizing bill for defense relies on a spending bill, and a 2011 law limits defense spending in fiscal 2018 to $549 billion.
Trump urged Congress to increase military spending and called for additional funds for weapons and programs in his initial budget blueprint.
Sen. John McCain, R-Ariz., the chairman of the Senate Armed Services Committee, said the lower 2011 spending cap is "insufficient and unacceptable." He urged Trump to sign the $700 billion bill as a signal to Congress that more needs to be spent to upgrade military operations.
While Republicans have called for an increase on budget caps to defense, Democrats want to lift the budget caps on other government departments to increase spending for domestic programs.
If Congress fails to reach agreement on budget caps soon, lawmakers could be forced to pass another temporary spending bill in December that would fund the government at current levels until the end of the year or early 2018.
The defense bill, as passed, would include measures with an impact in Nevada. Several of those measures were sponsored by Rep. Jacky Rosen, D-Nev., a member of the House Armed Services Committee.
Rosen said she was committed to working through the House Armed Services Committee "to keep Nevadans safe by modernizing our military, supporting our servicemembers and strengthening our national security."
The freshman House member said the bipartisan defense bill gives service members "a well-deserved pay raise that I fought for earlier this year."
The bill authorizes a 2.4 percent pay hike.
Nevada is home to four military installations: Creech AFB, Nellis AFB, Naval Air Station Fallon and Hawthorne Army Depot. There were 10,295 active-duty personnel stationed in Nevada in May 2016, including 9,129 airmen. Reservists at that time in the state totaled 7,713, and there were 1,472 civilian workers at Nevada military installations, according to Defense Department records.
In addition to local items included in the bill, Rosen sponsored the Defend Israel Act, which was incorporated in the bill and authorizes $706 million for Israeli anti-missile defense systems. She also sponsored language that requires secretaries of Defense, Energy, Homeland Security and the Director of National Intelligence to report to Congress on any significant threat to the energy grid that could affect military readiness.
Contact Gary Martin at gmartin@reviewjournal.com or 202-662-7390. Follow @garymartindc on Twitter.
National Defense Authorization Act
A comprehensive defense bill was passed with bipartisan support in the House and Senate but faces funding hurdles due to 2011 budget caps.
Several items have special interest to Nevada military installations.
— A 2.4-percent pay hike for troops.
— Authorization for 90 F-35 Joint Strike Fighters, aircraft used at Nellis Air Force Base.
— Adds $10 million to Department of Defense Cyber Scholarship Program to attract personnel to cybermissions like those at Creech Air Force Base.
— Adds $50 million in impact aid to be distributed to schools with large numbers of militar-connected students.
— Creates a public-private partnership between the Air Force and the Nevada National Guard to cut costs in modernizing C-130H aircraft for guard use.
Source: House Armed Services Committee, Rep. Jacky Rosen, D-Nev.