Air Force Weapons School reactivates 6th Weapons Squadron at Nellis AFB
Updated June 20, 2017 - 10:03 pm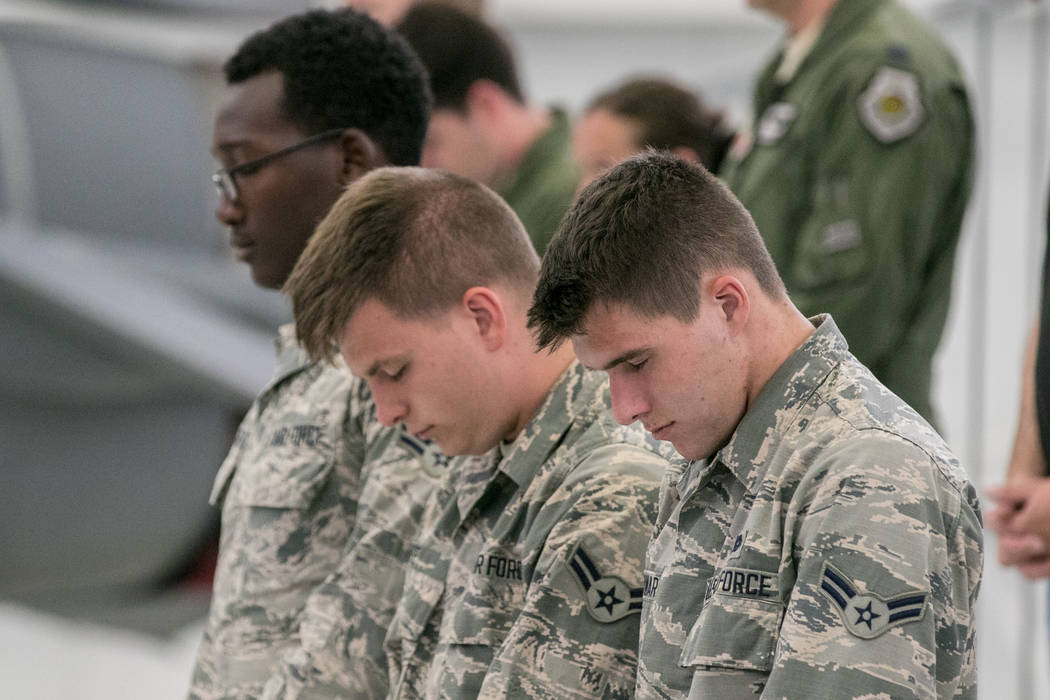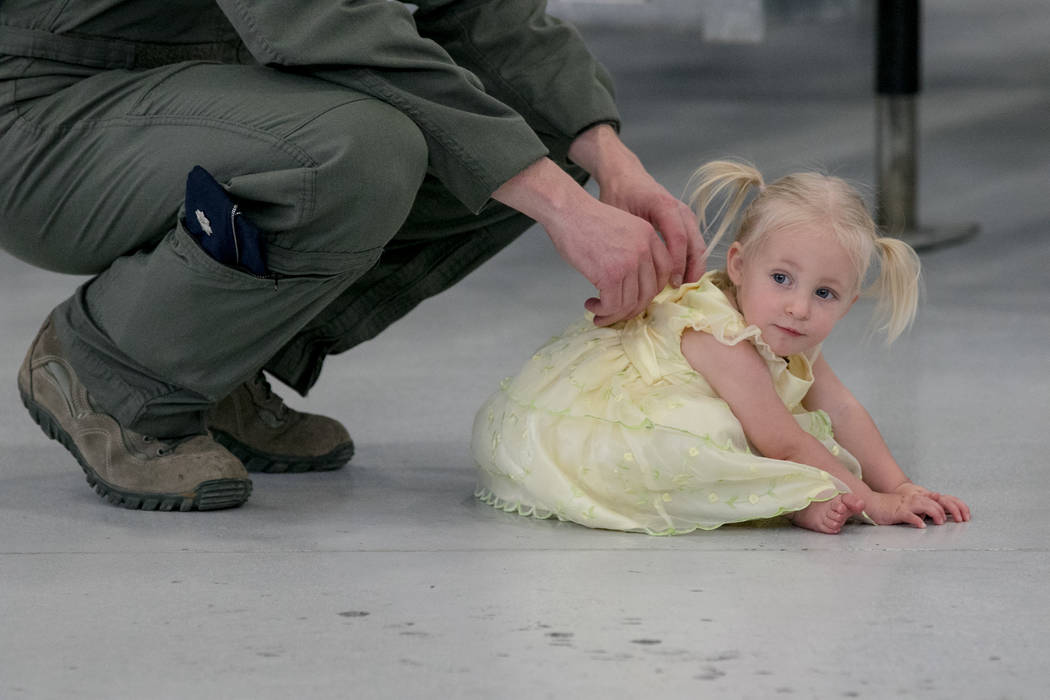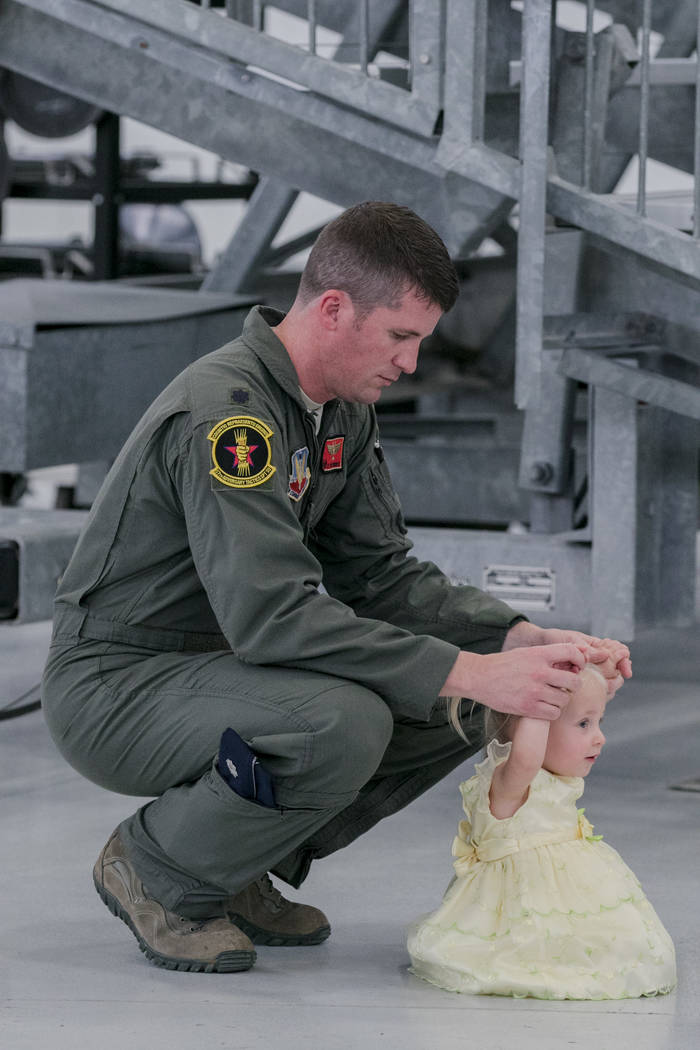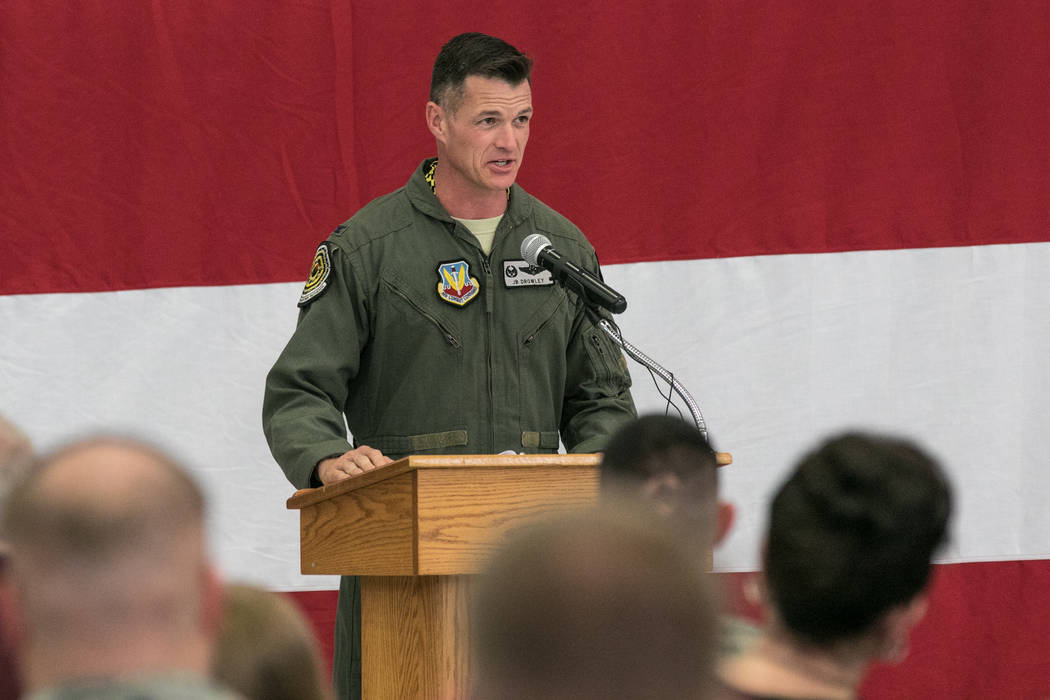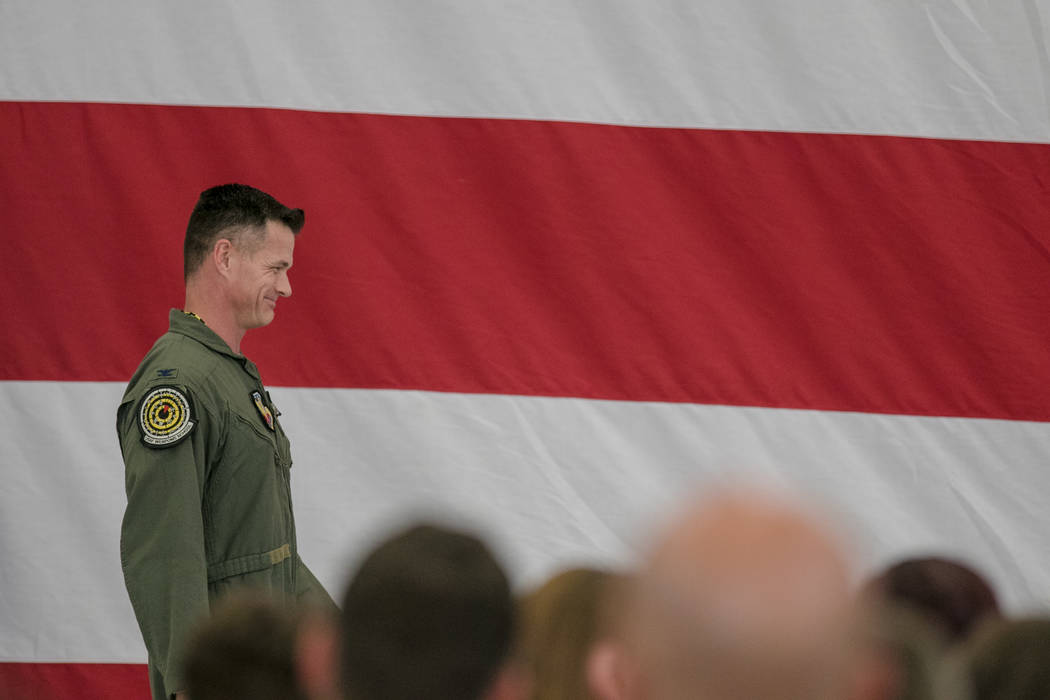 Keeping its century-old skull-and-propeller shoulder patch for its pilots and ground crew, the U.S. Air Force Weapons School reactivated the 6th Weapons Squadron on Tuesday at Nellis Air Force Base as a new home for F-35A Lightning II joint strike fighter jets.
Now with 10 pilots and a few of the $100 million, cutting-edge stealth jets, the 6th Weapons Squadron will have 30 instructor pilots and 24 F-35s by 2023, a rapid advancement considering that just two years ago, on Jan. 15, 2015, the weapons school received its first Lightning II.
F-35s serve as tools to train U.S. Air Force Weapons School cadres in an instructor course for the aircraft, which is replacing the aging fleet of F-16 and A-10 warplanes. Together with F-22 Raptors, the F-35 will provide air superiority for the Air Force.
Overall, Nellis will have 36 F-35As for testing and training, counting those assigned to the weapons school and a tenant unit, the 422nd Test and Evaluation Squadron.
The timing of 6th Weapons Squadron's reactivation "couldn't be more critical" as Air Force leaders steer development of the fifth-generation fighter jet, said Col. Michael R. Drowley, commandant of the U.S. Air Force Weapons School.
"With the instability and aggression that we've seen from our adversaries and competitors, that leadership is more critical now than ever," he told a throng of airmen and families inside the F-35 hangar at the base.
In introducing the squadron's new commander, Lt. Col. Michael "Double" Blauser, Drowley said, "We're heading into uncharted waters, and every day will require steadfast leadership to ensure our fifth-generation capabilities are as lethal and dominating as possible.
"The marching orders are pretty simple," Drowley said. "Lead every second of every day. The weapons school is counting on you. The Air Force is counting on you. Your nation is counting on you. … Ensure we are ready to fly, fight and win."
Blauser said that among the challenges he faces is integrating the F-35's capability with the suite of U.S. military aircraft.
"We're still working with our test partners, the training bases, to really unlock the true potential of what the F-35 can do. We're learning more every day," Blauser said.
He said the F-35 is a "force enabler. It makes everyone else in the battlefield more effective."
The F-35A can fly at 1½ times the speed of sound, fire air-to-air missiles and drop GPS- and laser-guided bombs, and it has a 25 mm cannon. Cameras on the aircraft give pilots a 360-degree view on their helmet visors.
Drowley said it's "perfect that a squadron that ushered in air power 100 years ago will take us into the future."
Contact Keith Rogers at krogers@reviewjournal.com or 702-383-0308. Find him on Twitter: @KeithRogers2
Historical context
The 6th Weapons Squadron was one of the original "Aero Squadrons established by the U.S. Army Signal Corps on March 13, 1917, at Fort Kamehameha, Territory of Hawaii. It became the 6th Pursuit Squadron in the 1920s; the 6th Fighter Squadron in May 1942; and the 6th Night Fighter Squadron in January 1943.
The squadron was inactivated on Feb. 20, 1947, at Yokota Airfield, Japan, and remained out of service for 70 years until Tuesday.