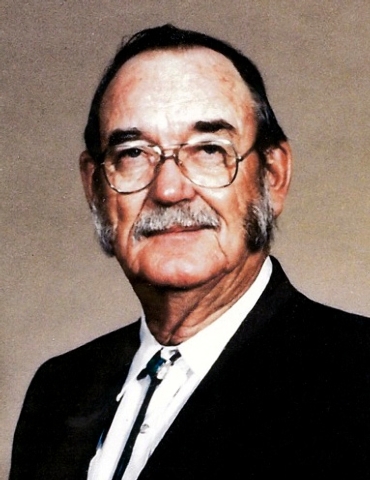 The ranks of local Pearl Harbor survivors has dwindled again with the death of William "Big Bill" Simshauser.
Simshauser was an Army Air Corps soldier who helped a buddy fire back at Japanese warplanes attacking U.S. bombers parked at Oahu's Bellows Field on Dec. 7, 1941.
He died Tuesday, the same day Navy sailor Clifton Dohrmann was buried at the veterans cemetery in Boulder City.
Dohrmann was the last president of the local Pearl Harbor Survivors Association chapter, which disbanded in 2011 after active membership dropped from 41 to five in a 10-year span.
Simshauser died of apparent heart failure while at a North Las Vegas military surplus store, said his daughter, Sandra Arnold, of St. George, Utah. He was a fixture at the store, Hahn's World of Surplus, and considered an inhouse expert on insignias and military items.
Both Simshauser and Dohrmann were 91.
Arnold said her father was a humble hero of World War II and the Korean War when he served as a jet mechanic in the Air Force and received a Bronze Star medal for valor for recovering a downed pilot while under sniper fire.
"He was kind of low key and never talked about military things. For him, he felt it was his duty to be in the military, his job as an American, and that was good enough for him," Arnold said.
In a 2011 interview with the Review-Journal about the Pearl Harbor attack, Simshauser recalled how Japanese Zeros attacked his squadron of A-20 "Boston Bombers" at Bellows Field next to Kaneohe Bay.
"I was going to breakfast when I saw a fighter plane with a red 'O' on its fuselage," he said.
With Zeros strafing the airfield, he and another soldier, Al Gardner, had only a Springfield rifle to return fire.
"I punched out bullets from a machine gun belt and handed them to Gardner," Simshauser said. "He put them in the Springfield and then fired at Japanese aircraft that were strafing a fuel truck."
Fortunately, he said, "There was a hill behind us, and that saved our butts because they had to raise up to get over it. I said, 'Al, we better get out of here.'"
Later he witnessed aviation history when he watched a P-40 fighter piloted by 2nd Lt. George A. Whiteman head out and get shot down. Whiteman was one of the first airmen killed in the attack that launched the United States into World War II.
Simshauser was ordered to take a rifle and guard the wreckage containing the remains of Whiteman, for whom Whiteman Air Force Base, Mo., home of the B-2 Spirit stealth bomber, was named.
William Everett Simshauser was born Oct. 9, 1921, in Lincoln, Kan. He graduated from Deerfield High School in 1939.
At 6 foot 2 inches, "Big Bill" joined the Army Air Corps at Kansas City, Mo., in 1939, and was eventually stationed at Bellows Field.
He served during the Battle of the Coral Sea in 1942, and also in the Aleutian Islands, his daughter said.
He became a flight engineer on B-25 bombers that scouted for German U-boats in the Atlantic Ocean.
He transferred into the Air Force and was assigned to March Air Force Base in Riverside, Calif., in the late 1940s.
After the Korean War he was stationed at Hamilton Air Force Base, Calif., and retired as a master sergeant.
He moved to Las Vegas in 1964 and worked for the city of Las Vegas licensing division. Later, he was chief inspector for plumbing for the Clark County Building Department.
Besides his daughter, he is survived by his wife, Gilda Simshauser, of Las Vegas; brother, Norman Simshauser of Lincoln, Kan.; sister, Verna Lillard, of Littleton, Colo.; two granddaughters and a great grandson.
The family prefers donations to the Wounded Warrior Project.
Memorial service arrangements are pending.
Contact reporter Keith Rogers at krogers@reviewjournal.com or 702-383-0308.
RELATED STORY: