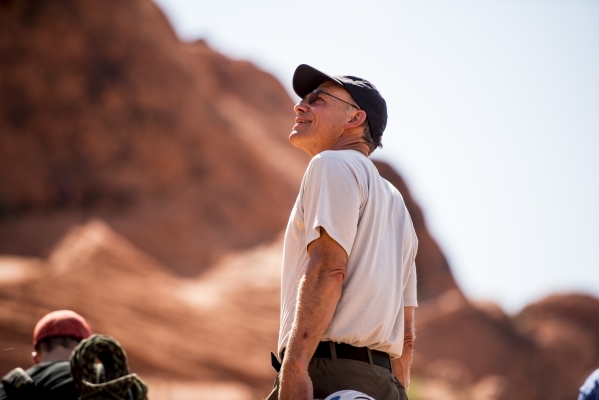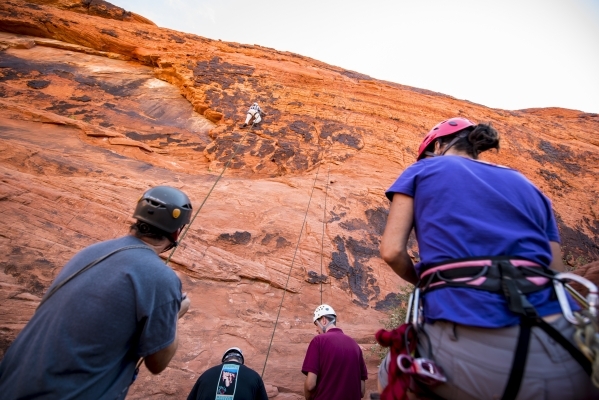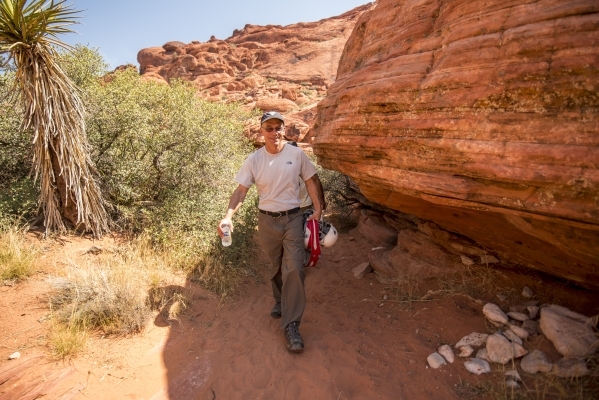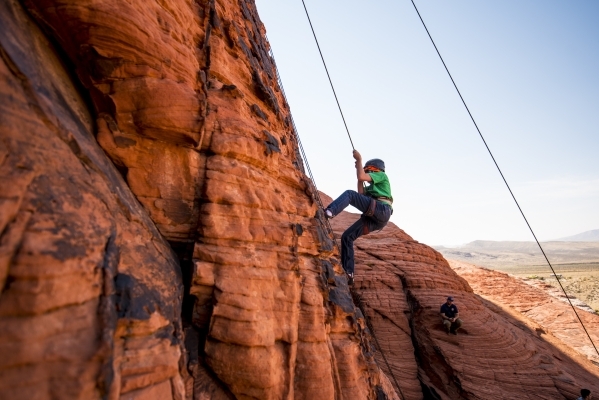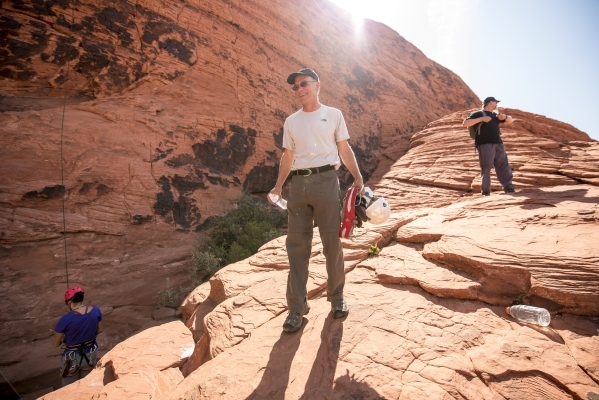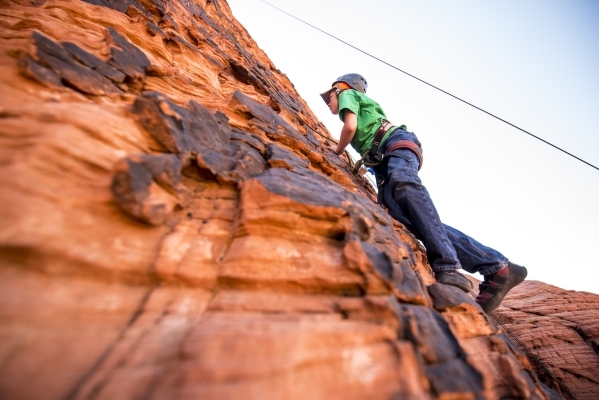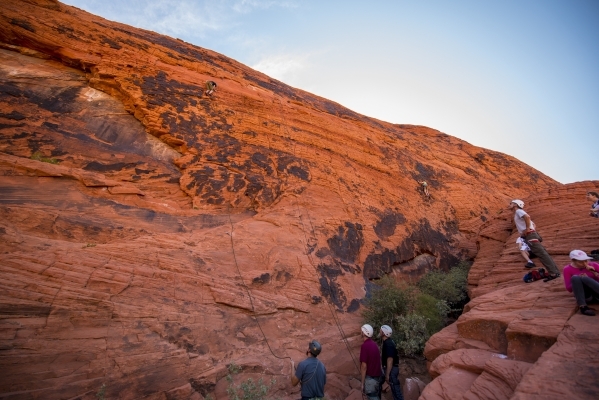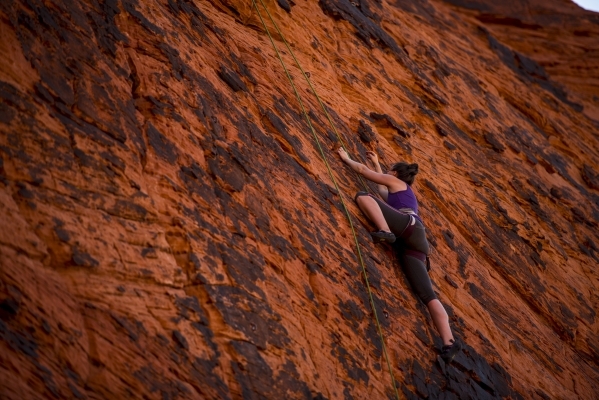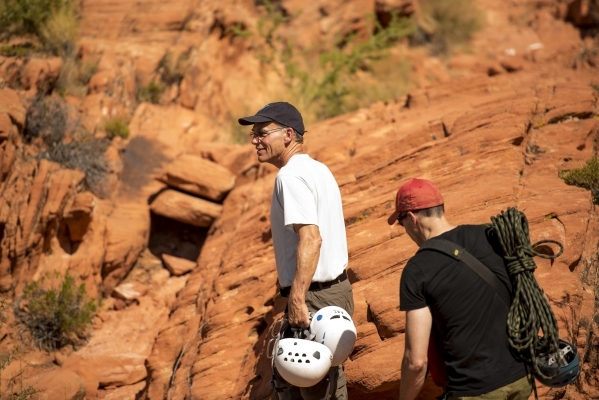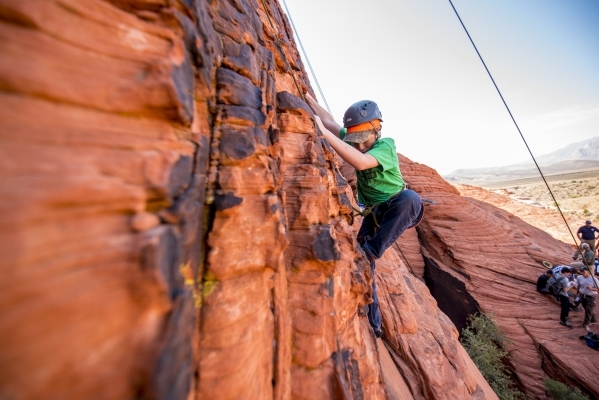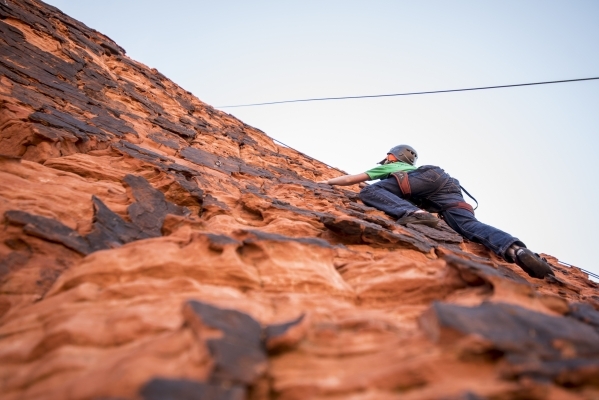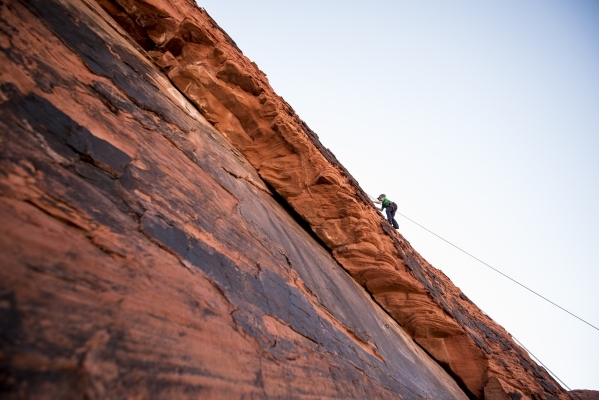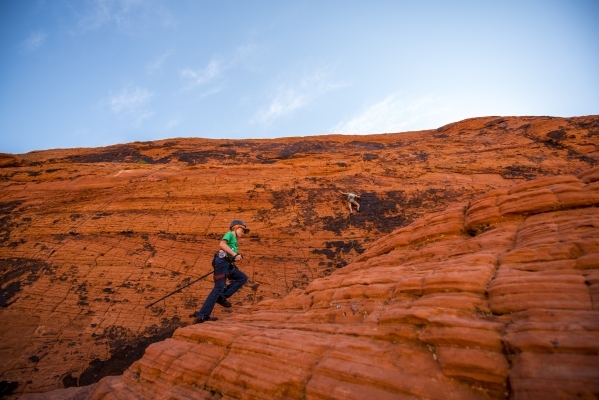 Steve Ellis watched while 15-year-old Tommy Gessaro gripped the rope and eased himself down the sandstone cliff Tuesday at Red Rock Canyon's Calico Basin.
It was a moment symbolic of what they've both been through: hanging on to life itself while remembering the loved ones they lost in the nation's war on terrorism.
Ellis lost his daughter, Army Cpl. Jessica Ellis, when a roadside bomb exploded in Baghdad, Iraq, in May 2008.
Gessaro, of Las Vegas, lost his dad, Air Force Tech. Sgt. Michael Perry, when he died in a secret overseas operation in 2005.
Ellis, who is deputy director of the Bureau of Land Management, traveled from his "desk job" in Washington, D.C., to heighten awareness about a pact the bureau is forging with TAPS — Tragedy Assistance Program for Survivors — to use activities such as rock climbing for grief therapy.
"It's the first one we've done," said Ellis. "It's nice to be out with these other families that are on the same journey."
Ellis latched on to rock climbing because he "used to do this with Jessica and her little sister and older brother" at Potomac Falls, Va., before she became a combat medic with the 101st Airborne Division.
"We all go on this journey differently and doing things in the outdoors helps me a lot," he said. "When you're climbing here, you focus on what you're doing.
"It's a way you learn to trust. You have to trust the person who is belaying you," he said, referring to the person at the bottom who keeps the rope taught for the climber.
After reaching the top and returning safely to the canyon floor, Gessaro smiled and slapped a high-five with his belayer. Then he turned to his older sister, Sarah, and said, "I didn't give up on that flat part."
Contact Keith Rogers at krogers@reviewjournal.com or 702-383-0308. Find him on Twitter: @KeithRogers2