Friends, family remember Las Vegas soldier who died in training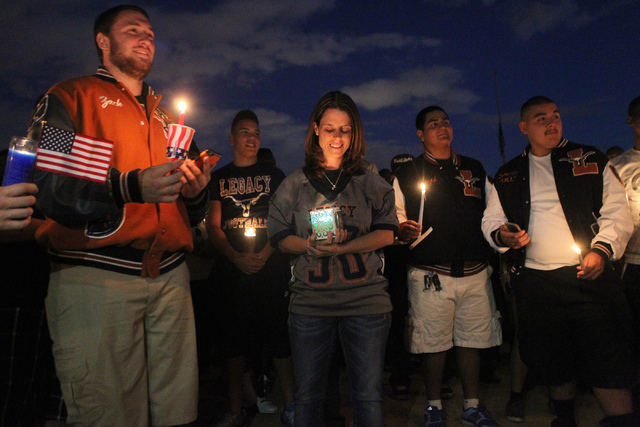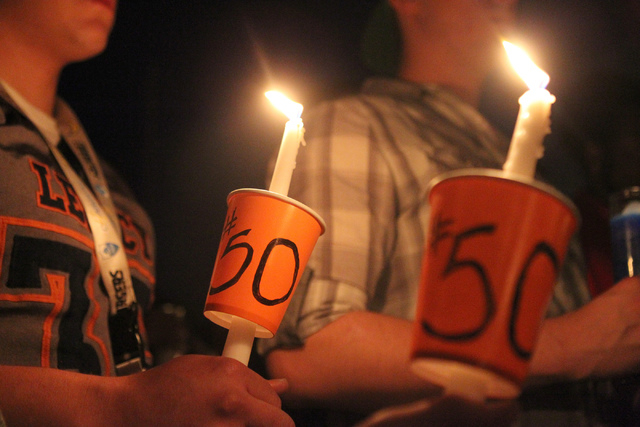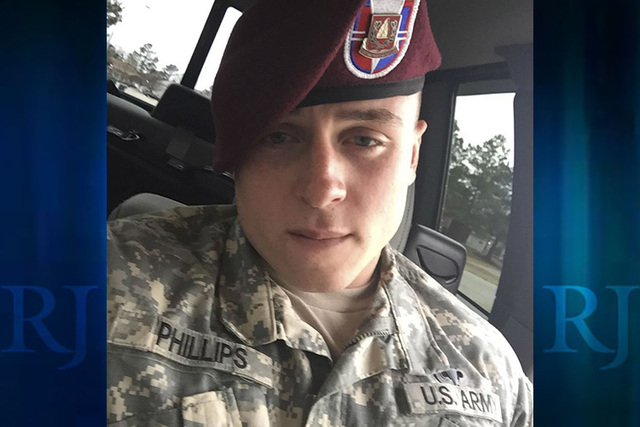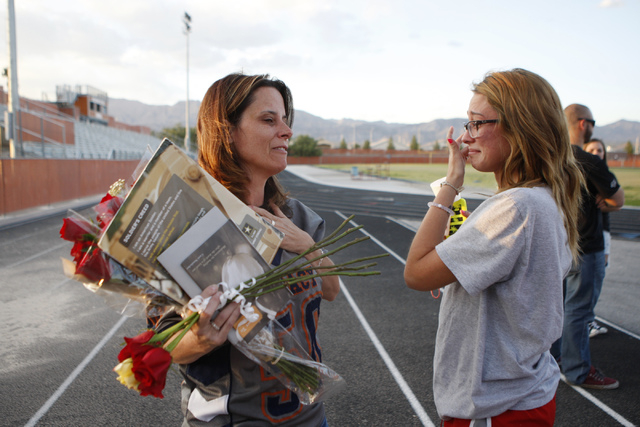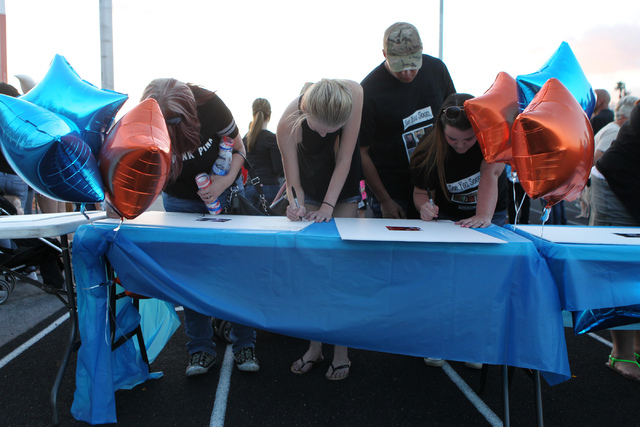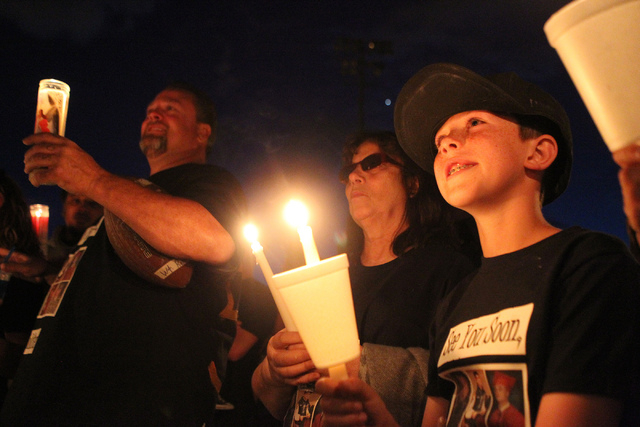 More than 300 friends, family and former teammates of a 19-year-old North Las Vegas paratrooper lined the football field of Legacy High School on Sunday night to commemorate the life of the man, who died at an Army base Thursday after his parachute failed to open during a jump.
Joshua D. Phillips, a former Legacy football star and 2014 graduate of the school, fell to his death during an airborne training exercise at Fort Polk, La., his family said Sunday.
Phillips, who joined the Army in August, was assigned to the Alpha Company, 37th Engineer Battalion, 2nd Brigade Combat Team, 82nd Airborne Division and stationed at Fort Bragg, N.C. He was on a two-week trip to the Louisiana base and scheduled to return to Fort Bragg later this month, 82nd Airborne Division spokeswoman Lt. Col. Cathy Wilkinson said.
But instead, Phillips' life was cut short by a parachute failure, said his mother, Jamie Diedrich. Diedrich said her son died immediately after a fall and did not suffer.
"It wasn't his first jump, just a freak accident," Diedrich told the Review-Journal.
Phillips was a fearless and competitive leader who brought out the best in the people around him, said Legacy assistant football coach John Vittori, who coached Phillips for four years. An offensive lineman and middle linebacker for the Longhorns, Phillips helped lead Legacy to a 6-4 record during his senior season.
"A real tough guy," Vittori said. "He made everybody play at a high level."
Phillips had scholarship offers to play college football, his former coach said, but instead pursued his military dreams.
Diedrich and Vittori were part of a large candlelight vigil Sunday night at the former high school of the soldier. Friends and former teammates stood raising candles and flying balloons on Legacy's football field, while Diedrich, Phillips' father, Troy, and brother TJ spoke from the press box.
"He will always be No. 50 to me and our family," Diedrich said.
Phillips is survived by his wife, Karlee Phillips, and 20-month-old stepdaughter Lyllah.
Phillips completed one-station unit training at Fort Leonard Wood, Mo., and the Basic Airborne Course at Fort Benning, Ga. He then reported to the 82nd Airborne Division, where he was assigned to the 2nd Brigade Combat Team in February, according to a release from the 82nd Airborne Division.
Phillips' awards in his nine months of service included the the Global War on Terrorism Service Medal, the Army Commendation Medal, the Parachutist Badge, the National Defense Service Medal and the Army Service Ribbon.
"The entire battalion was shocked to hear the tragic news of Private Phillips' death," Lt. Col. Andrew Liffring, 37th Engineer Battalion commander, said in a statement. "Since his arrival a couple of months ago, Josh made an immediate impact in Alpha company and in the battalion. He showed so much potential at such a young age and will be sorely missed. Our deepest condolences remain with his family and friends during this time of great loss."
Phillips' death remains under investigation, Wilkinson said.
Contact Chris Kudialis at ckudialis@reviewjournal.com or 702-383-0283. Find him on Twitter: @kudialisrj.