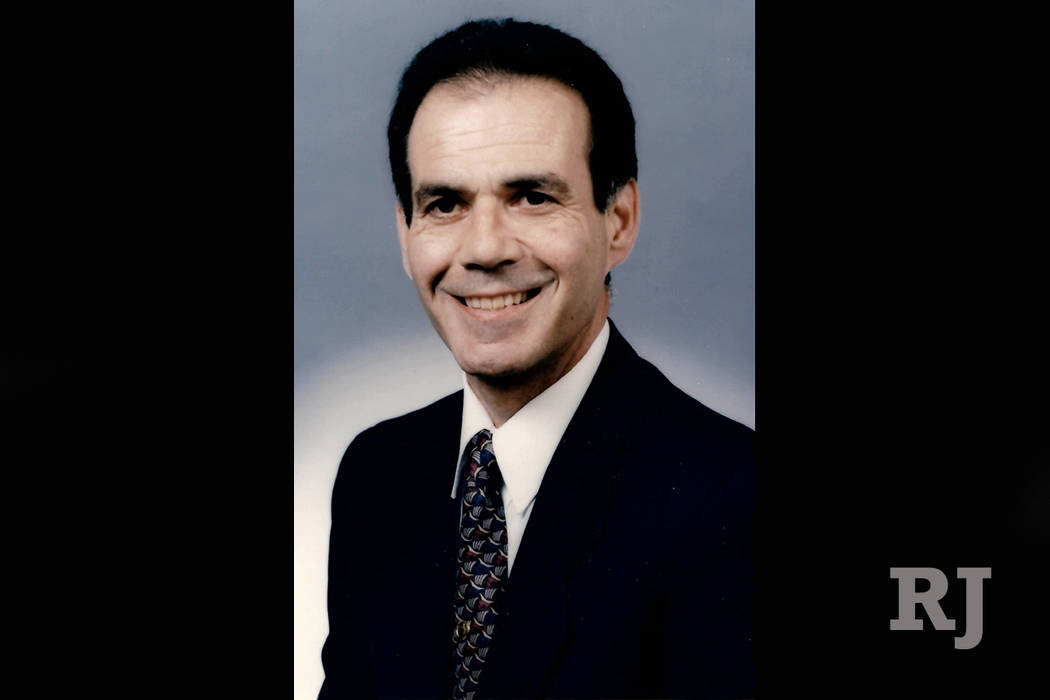 Family and friends will remember former Nevada Test Site assistant manager Joe Fiore on Friday as a space-age engineer who took one of the small steps that enabled astronaut Neil Armstrong to make that "one giant leap for mankind."
Fiore, a longtime Las Vegas resident, died May 12 after a bout with cancer. He was 74.
He was a 26-year-old Air Force lieutenant at the Kennedy Space Center on July 20, 1969, when Armstrong became the first person to set foot on the moon. From January 1968 through December 1969, his job was training Apollo 11 crew members Armstrong, Edwin E. "Buzz" Aldrin, Michael Collins and other astronauts on flight simulators at the Kennedy Space Center in Cape Canaveral, Florida.
Fiore's role was drilling the crew on flying the space capsule and docking with the lunar lander. In his humble way, he portrayed it as "a small part on the ground. I think those guys are the pioneers. They risked their lives. We were part of making them ready," he said for a 25th anniversary story of the historic Apollo 11 flight.
Fiore said the Apollo flights pulled together a nation torn by the Vietnam War.
Fiore described his time at NASA as a dream-come-true experience, recalling that in the third grade he drew airplanes in his spelling books when he lived at 13th Street and Stewart Avenue.
"Planes and aircraft sort of fascinated me," he said. "I loved to take things apart to see how they worked."
Joseph Nicholas Fiore was born Feb. 5, 1943, in Rochester, New York.
A member of the Las Vegas High School Class of 1960, he earned a mechanical engineering degree from the University of Nevada, Reno, where he also participated in ROTC. He entered the Air Force in 1967 and was honorably discharged as a captain in 1972.
In 1972, he went to work for the Atomic Energy Commission, a forerunner agency of the Department of Energy. During the mid-1990s, he was in charge of environmental programs at the Nevada Test Site, now the Nevada National Security Site.
He was instrumental in standing up the science-based stockpile stewardship program, which still serves to certify that U.S. nuclear weapons are safe, reliable and effective in the absence of full-scale down-hole tests that were put on hold indefinitely in 1992.
When he retired in 1999, he was assistant manager for national security.
He is survived by his wife, Margarita Fiore, and brother, Nicholas Fiore, both of Las Vegas; daughter, Theresa Fiore, of Wadsworth, Nevada; and three step-children.
His memorial service will be 10 a.m. Friday at St. Thomas More Catholic Community Church, 130 N. Pecos Road, Henderson. Interment of his ashes with full military honors will follow at noon at Palm Eastern Mortuary, 7600 S. Eastern Ave., Las Vegas.
Contact Keith Rogers at krogers@reviewjournal.com or 702-383-0308. Find @KeithRogers2 on Twitter.