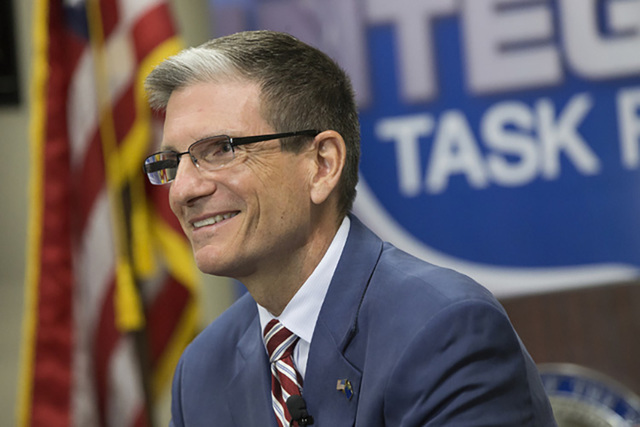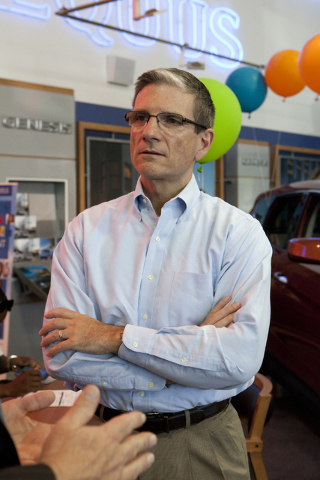 Rep. Joe Heck, R-Nev., is leading a bipartisan charge with Rep. Jackie Speier, D-Calif., to use high-tech human simulators instead of live animals that have been stabbed and shot for combat trauma training.
Heck, Speier and and others on the House Armed Services Committee sent a letter Tuesday to Defense Secretary Ashton Carter. The letter raises questions about using animals for trauma training and discusses costs and educational benefits of using artificial simulators.
In all, the letter was signed by 71 members of Congress, including Rep. Dina Titus, D-Nev.
People for the Ethical Treatment of Animals praised Heck in a news release for "ensuring that the DOD (Department of Defense) is following its own procedures to phase out this unnecessary and cruel practice."
Pigs and goats are primarily used for the training, according to a spokesman for Heck.
In their letter, the lawmakers want to know how many animals were used for trauma training by each armed forces branch during fiscal year 2015. The letter also asks about plans to use simulation methods for trauma training.
"From what we understand, the last policy changes related to reducing animal use in military medical training were announced in mid-2014. … Given the Department's recent research findings it appears that additional steps to reduce and replace animal use in favor of high-tech, cost-effective simulation was warranted," the letter said.
Contact Keith Rogers at krogers@reviewjournal.com or 702-383-0308. Find him on Twitter: @KeithRogers2.