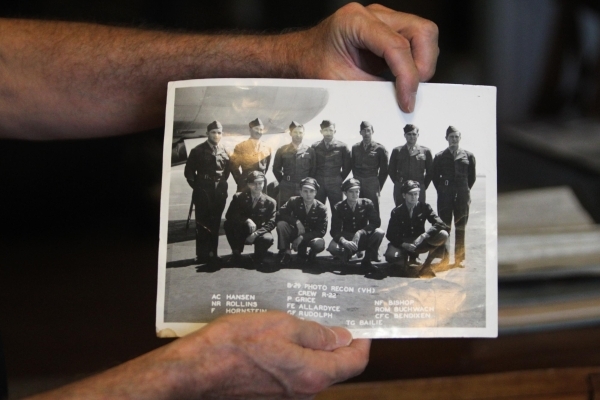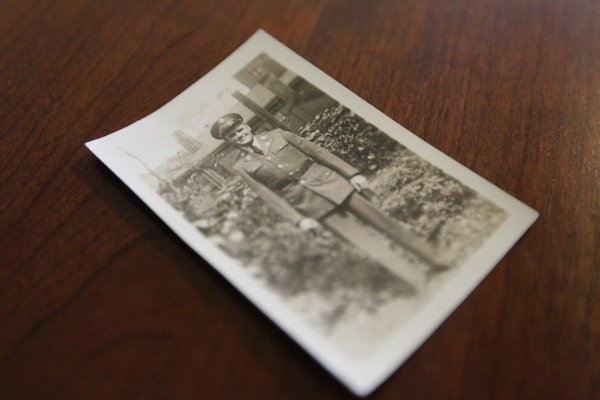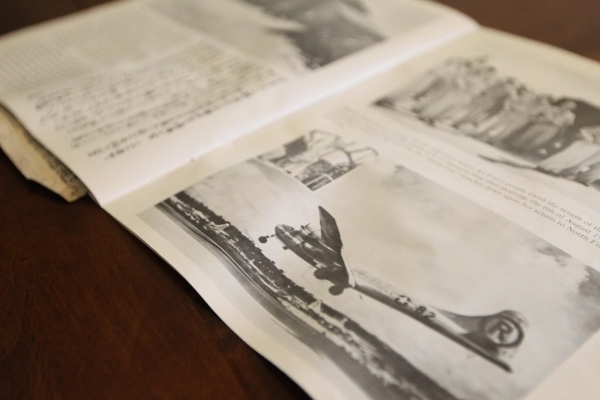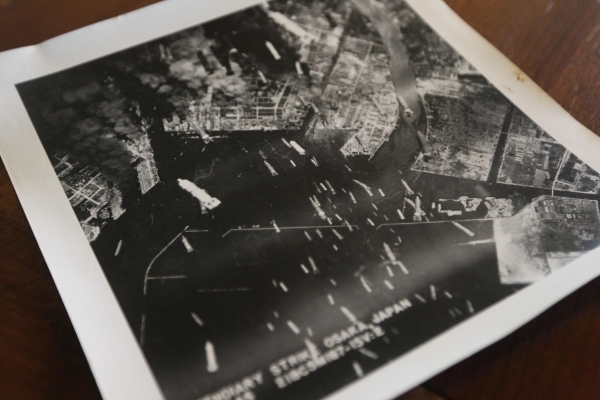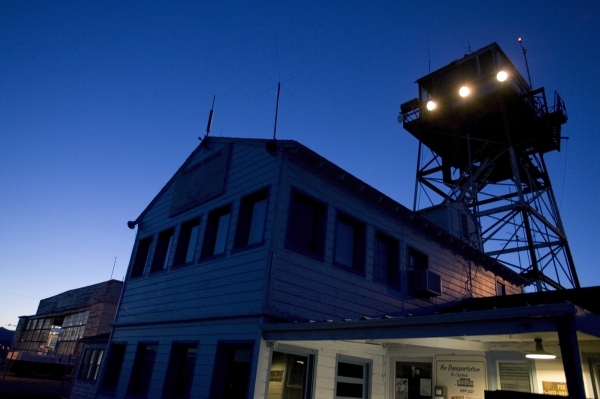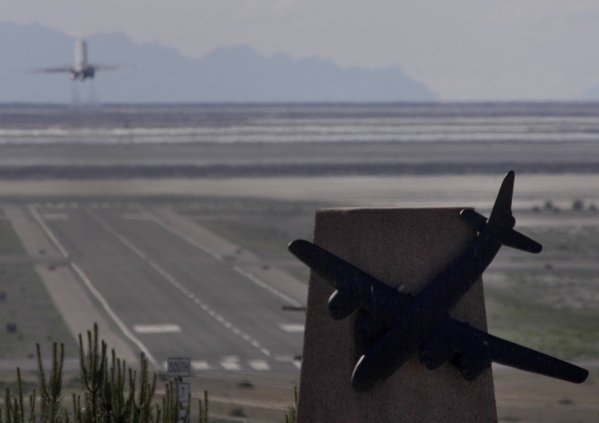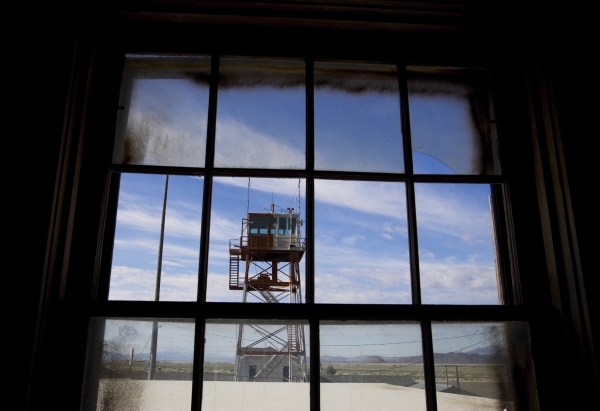 Wayne Rudolph still has his father's 20th Army Air Force uniform and the photos his dad's reconnaissance squadron took while flying from Tinian in the Northern Mariana Islands on Aug. 6, 1945.
His father was there 70 years ago when Col. Paul Tibbet's B-29 "Enola Gay" Superfortress returned from dropping the "Little Boy" atomic bomb on Hiroshima, Japan.
And somewhere in the boxes of World War II memorabilia stashed in the closets of Rudolph's Las Vegas home is a snapshot of the explosion's aftermath that his dad, Sgt. Francis F. "Rudy" Rudolph, took with a handheld camera from his aerial gunner's perch.
"They happened to be right by Hiroshima and, 'Wow,' there it was," Wayne Rudolph, 66, said Wednesday, recalling his dad's image of the purple mushroom cloud.
After Francis Rudolph died in Montana in 1993, Wayne found a "Tinian" booklet in his father's personal effects. Written by former Army Air Force officer Glenn E. McClure in 1977, a caption for two photos describes the scene his father talked about as the Enola Gay "touches down upon her return to North Field at 2:58 in the afternoon" of Aug. 6, 1945.
For 10 months beginning in September 1944 at the Wendover, Utah airfield, just east of the Nevada state line, Tibbets and his Enola Gay crew of the 20th Army Air Force's 509th Composite Group, rehearsed the mission they would conduct from Tinian to deliver the first atomic bomb.
The training took place while government scientists for the top-secret Manhattan Project were busy developing the nation's atomic bombs in Los Alamos, N.M. The effort climaxed with the successful Trinity test of the "Fat Man" bomb design at the White Sands, N.M. proving ground near Alamogordo on July 16, 1945.
Three days after the atomic bombing of Hiroshima, the Fat Man bomb delivered by the B-29 "Bockscar" Superfortress, leveled much of Nagasaki, Japan. Combined, the two bombs resulted in 129,000 immediate deaths with an estimated 250,000 lives lost eventually as a result of blast and radiation injuries.
Morris Jeppson, a weapons officer on board the Enola Gay, said the Hiroshima bombing run flight "turned out to be a milk run."
Jeppson, who died in Las Vegas in 2010, told the Review-Journal in 2005 that the mission was "much easier than what I went through in Europe."
Tibbets, who died in 2007, said he struggled to get the Enola Gay under control after the plane lunged upward when the 10,000-pound bomb was released. He put the B-29 in a steep dive to escape the blast.
A minute after the explosion, the first shock wave rocked the Enola Gay.
"It really whacked us," he recalled for a story on the 60th anniversary of the Hiroshima bombing.
Wayne Rudolph said his dad seldom talked about how he felt after the August 1945 events.
"One time he said he felt it was necessary because so many Americans and Japanese would have been killed from invading Japan," he said. "That was the propaganda at the time. It was a horrendous bomb and that's what the American government was saying and he was just parroting that."
Contact Keith Rogers at krogers@reviewjournal.com or 702-383-0308. Find him on Twitter: @KeithRogers2