Las Vegas immigrants recall their last days in South Vietnam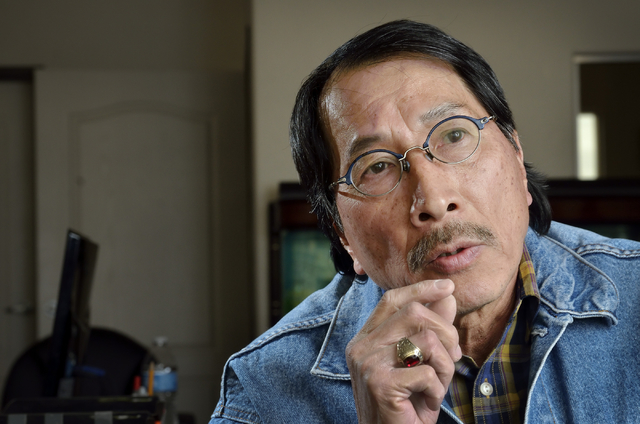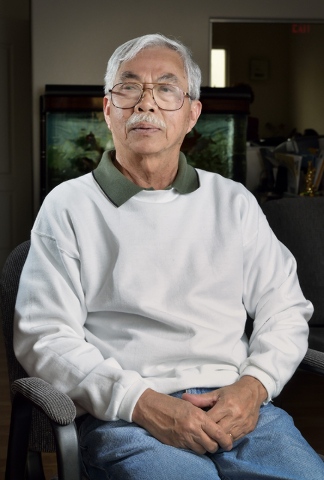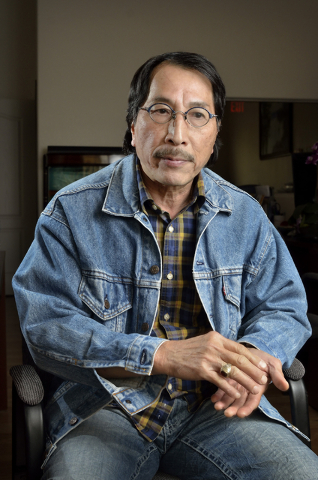 Dung Luu will never forget what happened after North Vietnamese tanks rolled into Saigon 40 years ago on April 30, 1975, and put the former South Vietnamese capital under communist control.
He was there, serving as an army intelligence soldier for the South Vietnamese military. He had been dispatched by his commander to go from a southern battlefield to Saigon on April 26, 1975, to coordinate the evacuation of officers' families.
At the time, 130,000 refugees fled the country, including some who came to the Las Vegas Valley and planted the seeds for a Vietnamese community that — with an influx of more immigrants from Vietnam — now numbers about 15,000, according Cooky Nguyen, director of marketing for The Little Saigon News of Las Vegas.
Some recounted their last days in Saigon in interviews Saturday.
Luu, 64, of Las Vegas, was among the last soldiers, sailors and Marines in South Vietnam's armed forces who remained. They shed their boots and uniforms in hopes that they would not be put in "re-education camps," which were really prison camps for "brainwashing," he said.
In May 1975, he was called to attend a "re-education" session just for 10 days because he was a lieutenant, not like higher-ranking officers who were ordered to spend 30 days in a camp.
"Ten days for me became six years," he said. For four of those years he was held in camps in northern Vietnam near the border with China. But in 1978, after Chinese forces invaded to quash Vietnam's involvement in Cambodia, prisoners in Luu's camp were moved.
"For fear they (Chinese soldiers) would release us, they took us back to a camp near Hanoi," he said, referring to Vinh Psu camp.
Life in re-education camps was no picnic. "They tried to kill us," Luu said.
He said "a lot" of his friends died from starvation. Others succumbed to disease and hard labor. He survived because he was young.
"The last two years in the camp they allowed our families to come in and visit and bring us some medicine and food," Luu said.
He was released in 1981 under the orderly departure program and was allowed to relocate in the United States under family sponsorship.
Mike H.T. Nguyen, a Las Vegas attorney who works with the local Vietnamese community, said the immigrants embrace America.
"This is our country now," he said. "I want to be precise that the people here love this country. They appreciate the help from the American government and ability to come to America and obtain education.
"They believe in hard work and that they can achieve anything they set their mind to," he said. "I'm not saying that the fall of Saigon created these opportunities, but you have to make the best out of everything. It was a tragedy for what happened in 1975. But the people of Vietnam are resilient, and they take every opportunity to better themselves."
Cooky Nguyen was married to a U.S. Army officer when she came to the United States in 1971. She was in San Francisco when Saigon fell. She cried then and for "at least two months because I don't know what was going on over there."
She lost contact with her family for three years. In "1978 or 1979, then I was able to write a letter and my parents received it. They destroyed all my paper because they were worried about communists. And if they found out I was married to an American officer, they would kill them. That's why with my family at that time, my name does not exist."
Forty years after the war ended, Cooky Nguyen said she still feels "sorry for my people over there, but there is nothing I can do to help them. That is why I try to do my best to help" those who came to the United States.
In April 1975, the war's end was inevitable.
"People started to feel nervous because we know we're going to lose the war," said Khang Nguyen, 73, who was a navigator in South Vietnam's navy. "Some who were lucky like me had a chance to leave Vietnam with Americans by airplane."
He flew from Saigon to Guam on a U.S. transport plane on the night of April 27, 1975. The plane was so full that he sat on the floor. He took only a few items with him, mostly milk for his boys who were 4 months old and 2 years old.
The way the war ended was unexpected from the way things had been going years before.
Gen. Vo Nguyen Giap, leader of the North Vietnam military, wrote in his memoirs that at one point during the war his forces were ready to surrender.
"What we still don't understand is why you Americans stopped the bombing of Hanoi. You had us on the ropes. If you had pressed a little harder, just for another day or two, we were ready to surrender," he recounted in documents kept in the Vietnam War Memorial in Hanoi.
"It was the same at the battles of Tet. You defeated us. We knew it, and we thought you knew it. But we were elated to notice your media was definitely helping us," Giap said. "They were causing more disruption in America than we could in the battlefields. We were ready to surrender. You had won."
Contact Keith Rogers at krogers@reviewjournal.com or 702-383-0308. Find him on Twitter: @KeithRogers2.
Related stories:
–MIA: Las Vegas family still searching 40 year's after Vietnam War's end
–Las Vegas veterans' thoughts on Vietnam War anniversary