Las Vegas Valley veterans assess Clinton, Trump as commander in chief
September 7, 2016 - 8:40 pm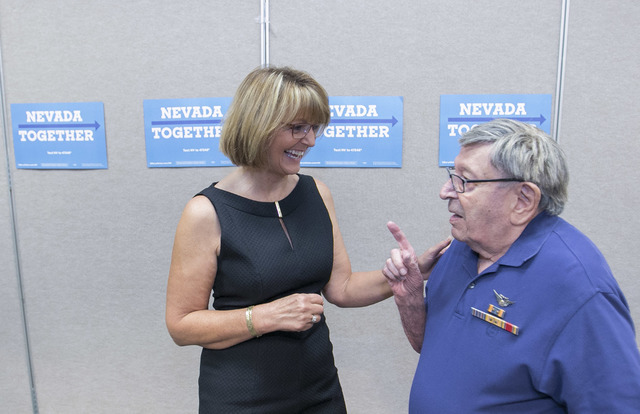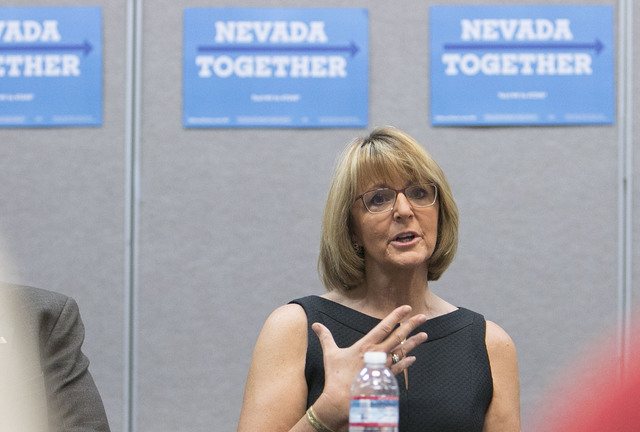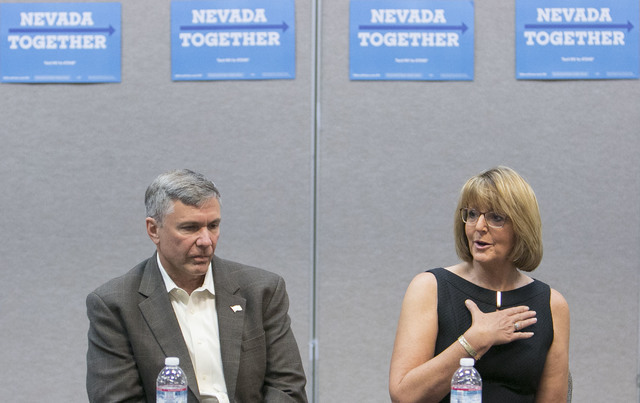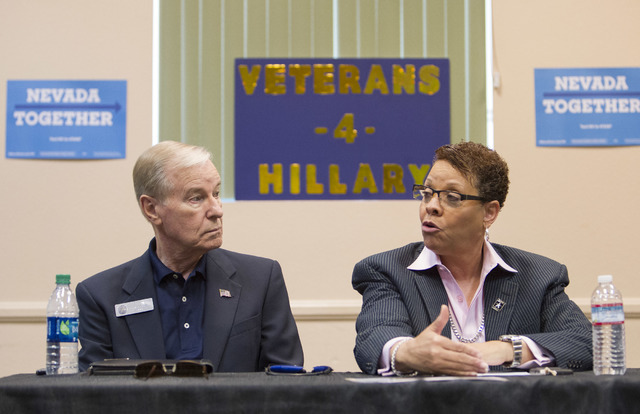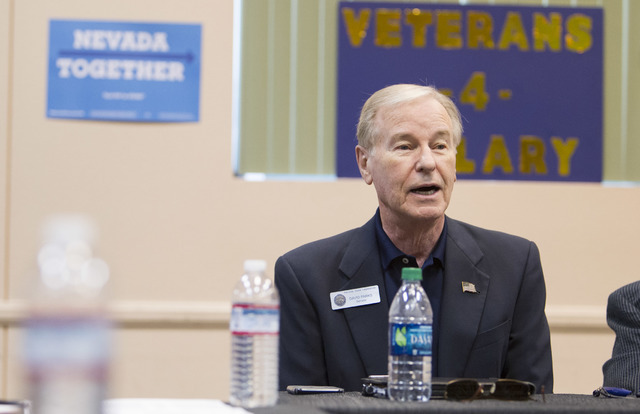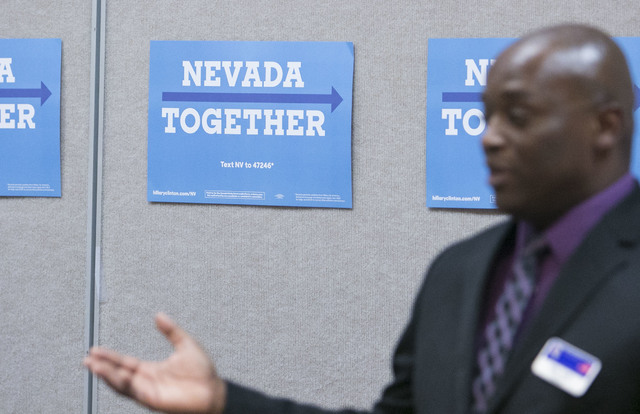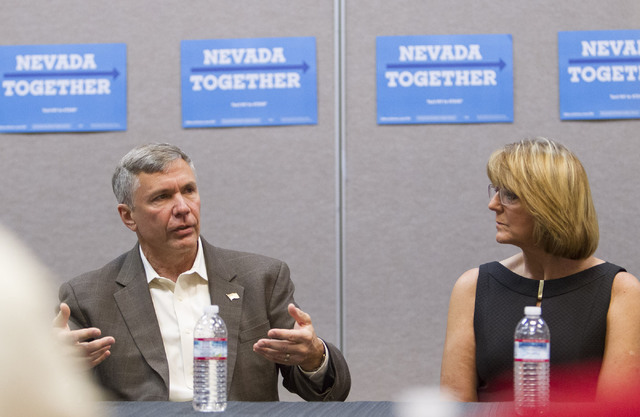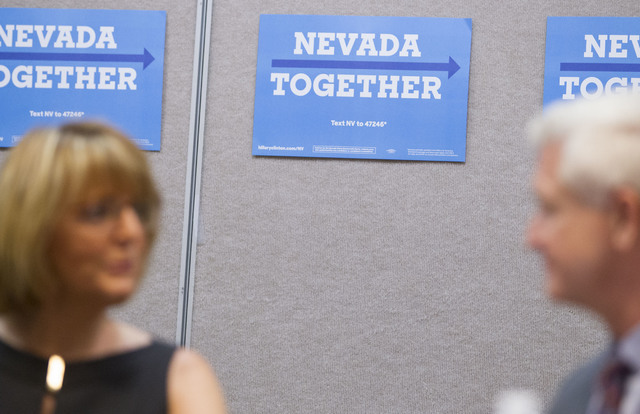 The race between Donald Trump and Hillary Clinton brings to the forefront the question of who is best fit to be the next commander in chief of the U.S. armed forces.
Among veterans, the answers vary widely. Trump and Clinton took turns trying to make their case to a national audience Wednesday at the Commander-in-Chief Forum, an event sponsored by NBC News and the Iraq and Afghanistan Veterans of America. They appeared separately back-to-back, taking questions about national security, the military and veterans. The event was broadcast from New York City.
Clinton's backers include retired Air Force Maj. Gen. Maggie Woodward, who commanded the 17th Air Force in Africa. Woodward spoke at a roundtable discussion in Las Vegas with her husband, retired Brig. Gen. Daniel Woodward.
She said Clinton's experience, including as secretary of state, has been good preparation to be commander in chief. She added that Clinton "sat in the room, for example, when the president of the United States was making the decision to go after (Osama) bin Laden."
Daniel Woodward, said Clinton understands how to use "soft power," or nonmilitary tools such as diplomacy and economic sanctions, to influence nations. He added that Clinton is "capable of using military force."
"We contrast that with Donald Trump, who has proved his diplomatic credentials by going to Mexico and getting into a tweeting war with the president of Mexico," he said, referring to a series of tweets exchanged with Mexican President Enrique Peña Nieto over Trump's proposed wall along the border.
"She has the credibility," he said. "She is a trustworthy person. I trust her completely."
Veterans and others gathered to watch the forum at the Sawyer Building in Las Vegas in a bipartisan event organized by the Nevada Veterans Council, the Nevada Democratic Veterans & Military Families Caucus and the Nevada Veterans Association.
The event drew supporters of Clinton and Trump.
Republican Assemblyman Chris Edwards is a retired Navy commander who has endorsed Trump.
Edwards said Trump has "already come out strongly in favor of building up the military from the dismal state we've fallen into."
Trump, Edwards said, "understands the need to do training and understands the need to rebuild the military."
For some, trustworthiness remains a key factor.
"He could have done better, but I still believe Trump cares more about the military than she does," said Howard Brean, a Republican candidate running in Assembly District 1.
Brean, who served in the Navy and the Pennsylvania Army National Guard, said he likes Trump's overall goal of rebuilding and supporting the military. He describes himself as a "very open Republican," who is open to backing candidates regardless of their political affiliation.
"Do I agree with everything he says?" Brean said, comparing Trump with Clinton. "No, but I can't believe everything she says."
Contact Ben Botkin at bbotkin@reviewjournal.com or 702-387-2904. Find @BenBotkin1 on Twitter.