Legionella bacteria a deadly stain on VA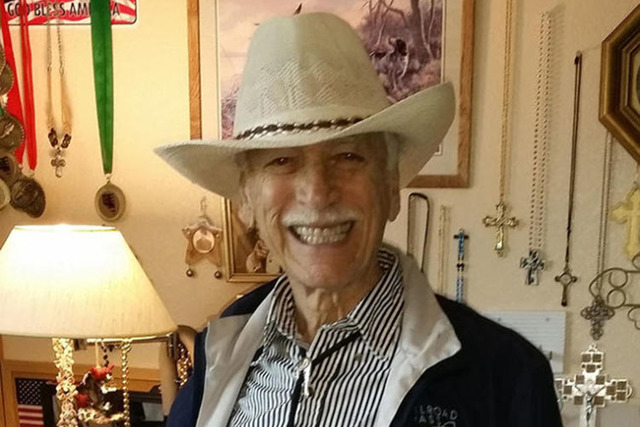 When Nevada State Veterans Home resident Charles Demos Sr. died in April 2015 with Legionella in his system, an investigation by the Southern Nevada Health District found the deadly bacteria present at the facility and in his room.
A cleanup was ordered, according to health district records. And that might have been the end of the story.
When news of the Demos family's lawsuit surfaced early this year, raising the issue of whether the incident was isolated, the administrator of the Boulder City veterans retirement center was defensive and argued that the facility has more than earned its five-star rating.
The local civil case is in its early stages, but one fact isn't in question: Veterans Affairs continues to be plagued by Legionella-linked deaths at retirement homes and medical facilities across the country. That fact alone ought to at least be acknowledged by local officials who spend so much of their time defending a facility designed to offer a safe and respectable quality of life to the region's retired military service personnel.
In Pittsburgh, the VA Health System has battled Legionella in its water system for decades. In 2011, an outbreak of Legionnaires' disease-linked pneumonia killed six and made an additional 16 severely ill. In 2015, according to the Pittsburgh Tribune and VA websites, six more patients were diagnosed with Legionnaires' disease. Whether they contracted it at a VA facility or elsewhere is unclear, according to one report.
Inferior water sampling procedures in the Pittsburgh system led to nationwide changes at VA medical facilities, and officials eventually were compelled to admit that human error helped lead to preventable tragedy. In August 2014, a directive from the Veterans Health Administration outlined the appropriate steps to take to eliminate Legionella from water systems.
In a public apology, Secretary of Veterans Affairs Bob McDonald said, "On behalf of the VA, I am deeply sorry. To the families who lost loved ones and to those who lost confidence in health care here, this is really a tragedy."
He knew prevention had been possible.
But by 2015, a Legionnaires' disease outbreak at the Illinois Soldiers &Sailors Home in Quincy killed a dozen retired veterans. More than 50 others were severely sickened by the bacteria that thrives in old and under-chlorinated water systems. The Quincy outbreak moved Illinois Sen. Dick Durbin to call for an another investigation of the health system.
Last August, the VA Hospital in Phoenix relocated 20 patients who tested positive for Legionella. Not long after, a VA facility in Tucson, Ariz., also was focused on the possible presence of the bacteria, which fortunately turned out to be negative.
The list goes on. A cursory computer search of the past few months reveals Legionella discoveries at VA facilities in Memphis, Minneapolis and Bonham, Texas.
The deadly bacteria is being discovered time and again as federal officials perform their due diligence. The discoveries don't automatically equate to negligence, but they do constitute a clarion call for vigilance.
Back in Southern Nevada, members of the Demos family remain emotional about the loss of their elderly father and what they believe was a lack of professionalism and compassion on the part of the VA. They want the issue cleaned up, not covered up, and they took the extreme step of suing to ensure justice is done and necessary improvements are made.
Perhaps the Boulder City home isn't the worst offender — especially given the tragedies in Illinois, Pennsylvania and elsewhere — but the VA's failure to eliminate Legionella from its facilities nationally remains a deadly stain on the agency.
John L. Smith's column appears Sunday, Tuesday, Wednesday, Friday and Saturday. Contact him at 702-383-0295 or jsmith@reviewjournal.com. On Twitter: @jlnevadasmith