Marine's toughest fight: getting compensated for exposure to Camp Lejeune's toxic water
August 20, 2016 - 4:24 pm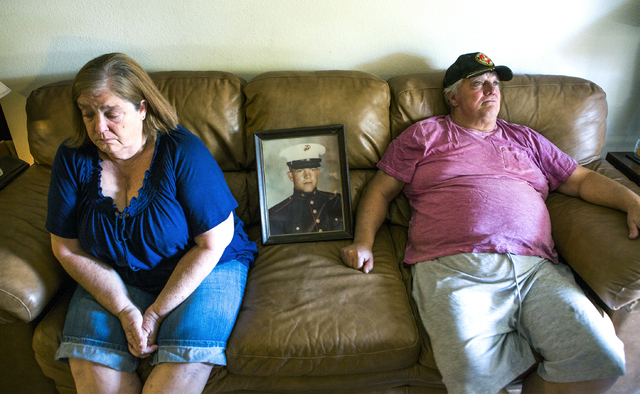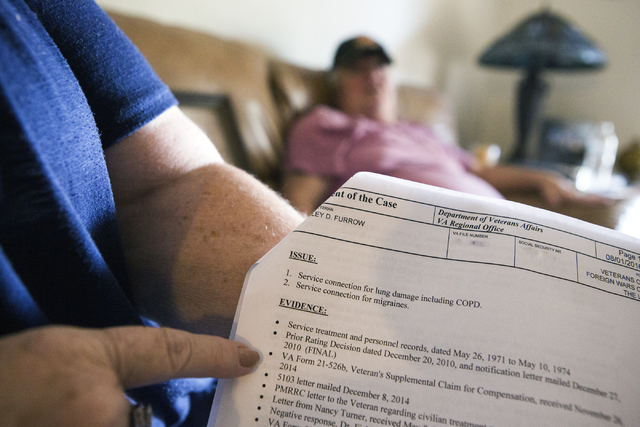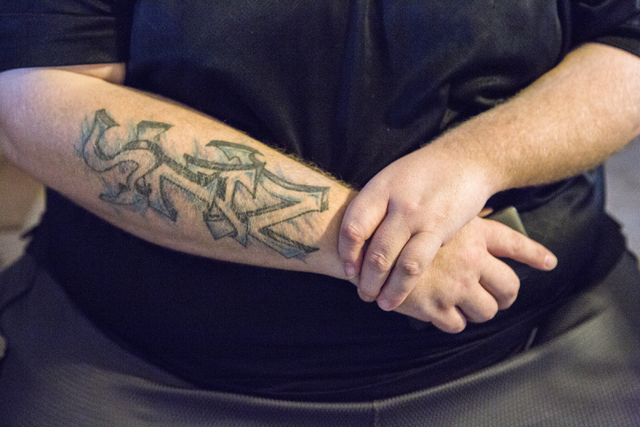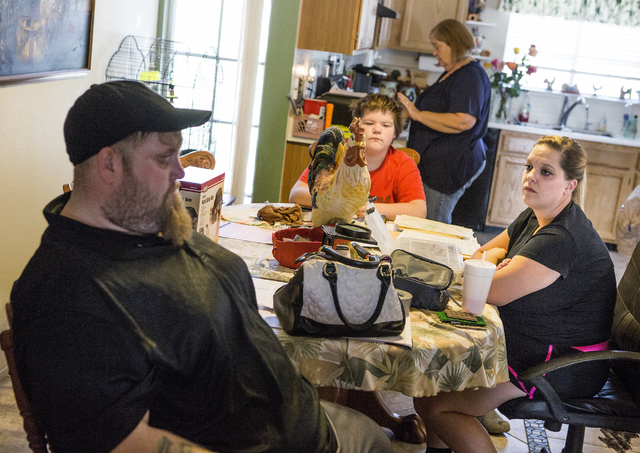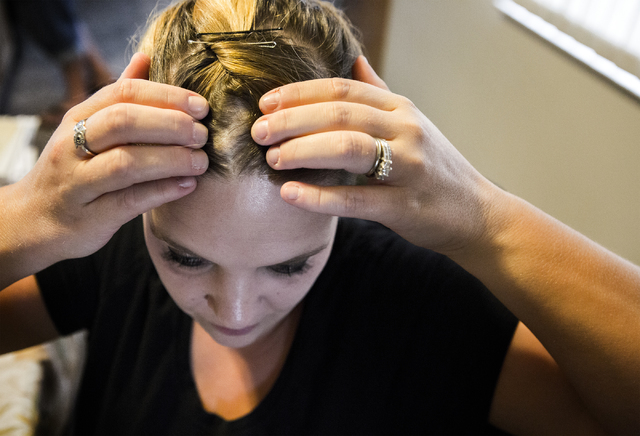 There's no doubt in Stanley Furrow's mind that his health problems and those of his wife, children and grandson come from drinking contaminated water and bathing in it years ago when he served in the Marine Corps at Camp Lejeune, North Carolina.
CHEMICALS IN THE WATER
They all have classic symptoms, according to the EPA, of people who have consumed water tainted with a witch's brew of benzene, solvents and compounds with long names such as perchloroethylene, trichlorethylene and vinyl chloride. That is what was leaking into the camp's water supply when Furrow, a Vietnam War vet, and his wife, Linda, lived there in the early 1970s.
He blames his exposure for the migraine headaches and neurological maladies he's suffered from for years.
They believe it also explains why Linda had miscarriages; their son was born with only three fingers on his left hand; their daughter has battled cysts and tumors on her head all her life; and their 13-year-old grandson, Joseph, was born with twisted legs.
"We were living right outside the gate where the water was bad," Stanley Furrow said during one of several interviews this month at the family's east Las Vegas home.
"I was bringing water home at that time. But I also had to bathe in our barracks" after physical training and maneuvers, he said. "I took showers there. My eyes, and ears and throat and nose was all being affected. Plus I was drinking the water."
Between 1952 and 1987, nearly 1 million Marines, sailors, civilian employees and military family members unknowingly drank, cooked with and bathed in contaminated water while living or working at Marine Corps Base Camp Lejeune.
REPORT FINDS SOLVENTS
A National Academies report in 2009 found that the camp's water supply was tainted by industrial solvents that resulted from spills and improper disposal practices by a dry cleaner outside the base. Some contaminants came from leaking underground storage tanks on the base, it said.
Three years later, President Barack Obama signed into law the Honoring America's Veterans and Caring for Camp Lejeune Families Act of 2012.
While it offered hope for the Furrows and other military families that they would receive disability compensation, the Department of Veterans Affairs repeatedly has denied Stanley's claims. The stated reason: lack of documentation because his health records were lost some 30 years ago.
Now he is banking that he will get the benefit of the doubt for what's called "presumptive disability status" — a provision of the act that presumes that certain conditions were caused by factors connected to the veteran's military service. But that, too, appears out of reach, at least for now, because the VA is in the midst of developing rules for applying the provision.
MEDICAL CATCH-22
That leaves Furrow in a medical Catch-22, though April 11 "Progress Notes" by medical personnel at the North Las Vegas VA Medical Center's mental health facility acknowledged that "it is possible that there might be some connection" to the Camp Lejeune contamination.
In response to a Review-Journal query, a Veterans Benefits Administration official wrote Friday, "We are looking into Mr. Furrow's claims."
"VA is working on regulations that would establish presumptive service-connection for certain illnesses related to exposure to contaminated water at Camp Lejeune, making it easier for affected veterans to receive VA disability compensation for these conditions," said Russell S. Archey, records management officer at the VA Regional Office in Reno.
"While VA cannot grant any benefit claims based on the proposed presumption of service connection … until it issues its final regulations, it encourages veterans who have a record of service at Camp Lejeune between August 1, 1953, and December 31, 1987," to file a disability compensation claim.
The Furrows have been there and done that. Since 2009, they have been denied four times, "and we're working on the fifth (claim)," Linda Furrow said.
IT'S ALWAYS MORE INFORMATION
"Every time we filed one it was sent back to us for more information. They want more documentation to prove the headaches, the migraines, the miscarriages that I had, the problems he's having with his memory loss. His concentration. His passing out. His heart attack. This list goes on and on and on," she said.
Stanley Furrow said he feels "like they lied to us, all the way up 'til now. From Ronald Reagan on up. We received no apologies for what they did. We received nothing from the government.
"I suffered all these years believing that it was my fault."
Their daughter, Jolie Furrow, 32, who was born after the family moved away from Camp Lejeune, said she also has had to deal with the effects of her parents' exposure to the tainted water, including abnormal growths on her skull, including one that was removed from behind her ear.
"I have a cyst on my head, cysts on my ovaries, I have hearing loss on both sides."
Stanley Furrow said the pattern of maladies that afflict his family make it clear that the water was to blame, and he wonders why the government he served isn't stepping up to make things as right as they can be.
"Whose fault is it then? It wasn't mine that we were poisoned," he said. "It's the government's and the Marines at Camp Lejeune that knew about it. But yet they did nothing either. The EPA did nothing. Somebody has to pay for what was done to us."
Said Jolie Furrow: "I just think it's crazy. Why would you treat someone who served their country this way?"
Contact Keith Rogers at krogers@reviewjournal.com or 702-383-0308. Find him on Twitter: @KeithRogers2