Nevada Air National Guard to help with Hurricane Irma relief
September 11, 2017 - 11:38 am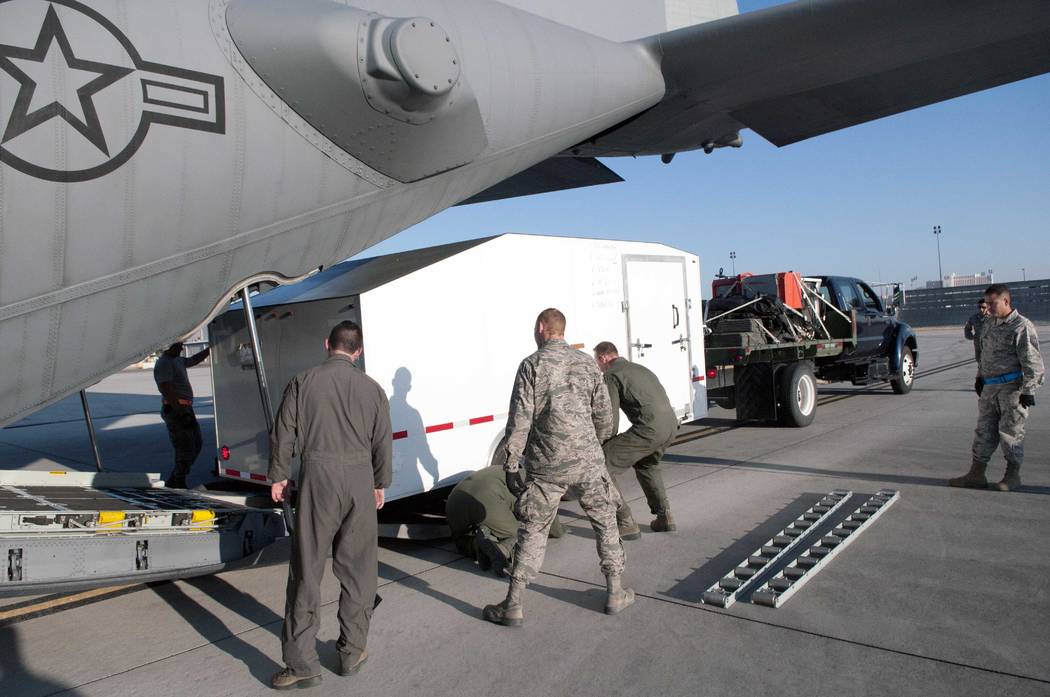 CARSON CITY — Eight airmen from the Nevada Air National Guard left for Florida Monday to support Hurricane Irma relief efforts.
The airmen from the 152nd Airlift Wing flew out of the Nevada Air National Guard base in Reno to Fort Lauderdale, Florida.
"It's good to see our folks using their training and equipment to help others in their time of need," said Col. Todd Starbuck, commander of the 152nd Mission Support Group. "We practice and train for this, and I'm glad that we'll be putting that training to use to help others."
The crew will operate the Joint Incident Site Communications Capability system, which provides surveillance video for damage assessment and search-and-rescue operations in Florida and other affected regions.
"We're honored to help," said Col. Eric Wade, commander of the 152nd Airlift Wing. "In addition to fighting America's wars, we in the Nevada Air National Guard also respond in the homeland and will do everything we can to help."
Guard officials don't know how long the airmen will be deployed for the mission.
Contact Ben Botkin at bbotkin@reviewjournal.com or 775-461-0661. Follow @BenBotkin1 on Twitter.