Nevada soldiers face mind-melting temperatures in Middle East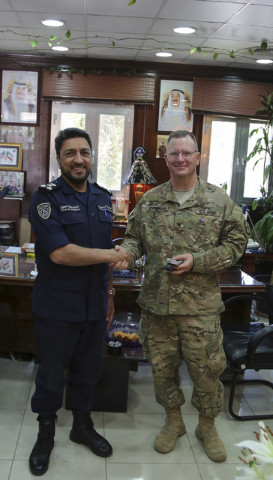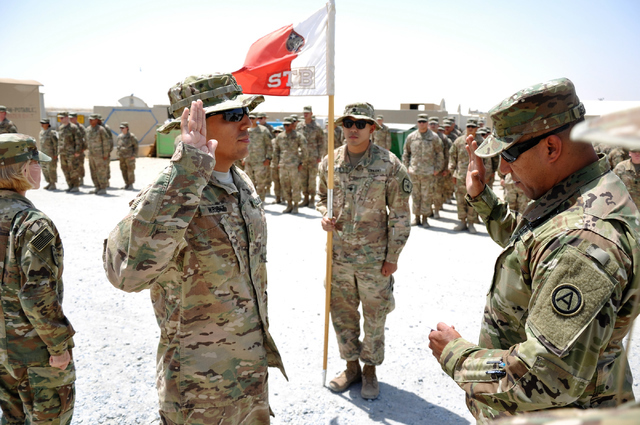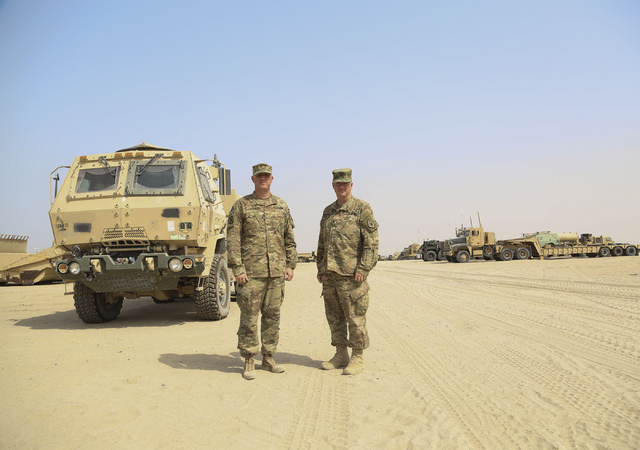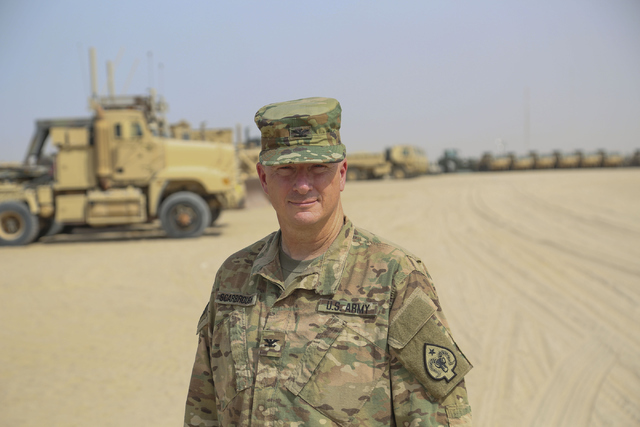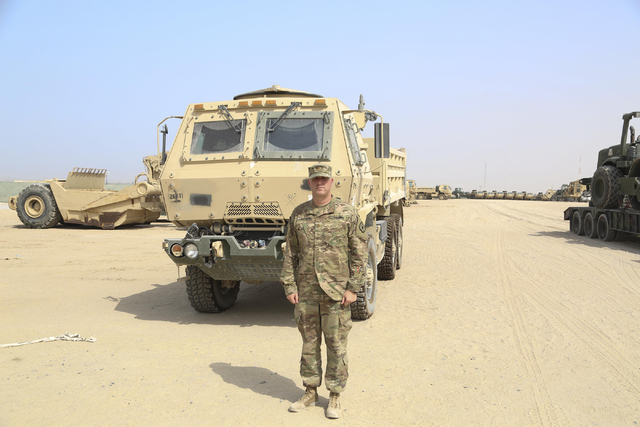 Nevada soldiers who are accustomed to 110-plus degree summer days knew it was going to be at least that hot during their 10-month-long overseas tour in the Middle East.
But it melts their minds to think they endured a historic heat wave in Kuwait that reached 129 degrees on July 21 in Mitribah, Kuwait.
Actually, it was hotter than that. According to the website, Weather Underground, the temperature in Mitribah, Kuwait, on July 21 topped out at 129.2 degrees.
If verified, it would be the Earth's third hottest official temperature, tied with a 129.2 reading in Tirat Tsvi, Israel, on June 22, 1942, said Caleb Steele, a meteorologist for the National Weather Service in Las Vegas.
Such heat ranks as surreal even in Las Vegas, where folks were keeping cool in run-of-the-mill 110-degree temperatures in relation to what Nevada guardsmen faced that day.
"It's like getting slapped in the face with one of those hot, steamy, rags they give you on a long flight," said Chief Warrant Officer 2 Gregory Backus, of Sparks.
"Imagine the hottest day in Las Vegas out on the hot pavement … that's about our average daily high temp. Then add a bunch of random humidity," Backus said in a news release Tuesday from the Nevada National Guard that quotes a message he sent to the Joint Force Headquarters in Carson City.
Many of the 250 soldiers in Nevada's 17th Sustainment Brigade who deliver supplies to U.S. troops in Iraq, Jordan and Qatar while stationed at Camp Arifjan, Kuwait, sweltered in what is under review as the planet's third hottest officially recorded temperature.
Citing World Meteorological Organization records, Steele also said the second hottest day — 131 degrees — occurred July 7, 1931, in Kebili, Tunisia.
The hottest recorded temperature on Earth — 134 degrees — occurred July 10, 1913, in Death Valley, Calif., 115 miles west of Las Vegas, at what is now Furnace Creek Ranch.
The meteorological organization, which keeps official archives of world weather and climate extremes, struck down the previous all-time high temperature of 136 degrees that was recorded in El Azizia, present-day Libya, in 1922. Experts investigated the claim and concluded the observation was likely made by an inexperienced observer using poorly placed and unsuitable equipment.
Meanwhile back in Las Vegas, record-high 115-degree temperatures for July 27-28 set an all-time record for electricity demand, shattering the previous record by 258 megawatts.
NV Energy officials said the new peak demand of 6,124 megawatts was reached from 4 to 5 p.m. on July 28. The previous record 5,866 megawatt was set on July 5, 2007. A megawatt is enough energy to serve approximately 600 homes.
If those numbers aren't enough to melt minds, just ask Nevada soldiers what 129.2 degrees feels like.
Contact Keith Rogers at krogers@reviewjournal.com or 702-383-0308. Find him on Twitter: @KeithRogers2
RELATED
On Independence Day, Nevada national Guard celebrates far from home