Nevada's VA hospitals recognized for LGBT-friendly policies
Updated April 7, 2017 - 10:32 pm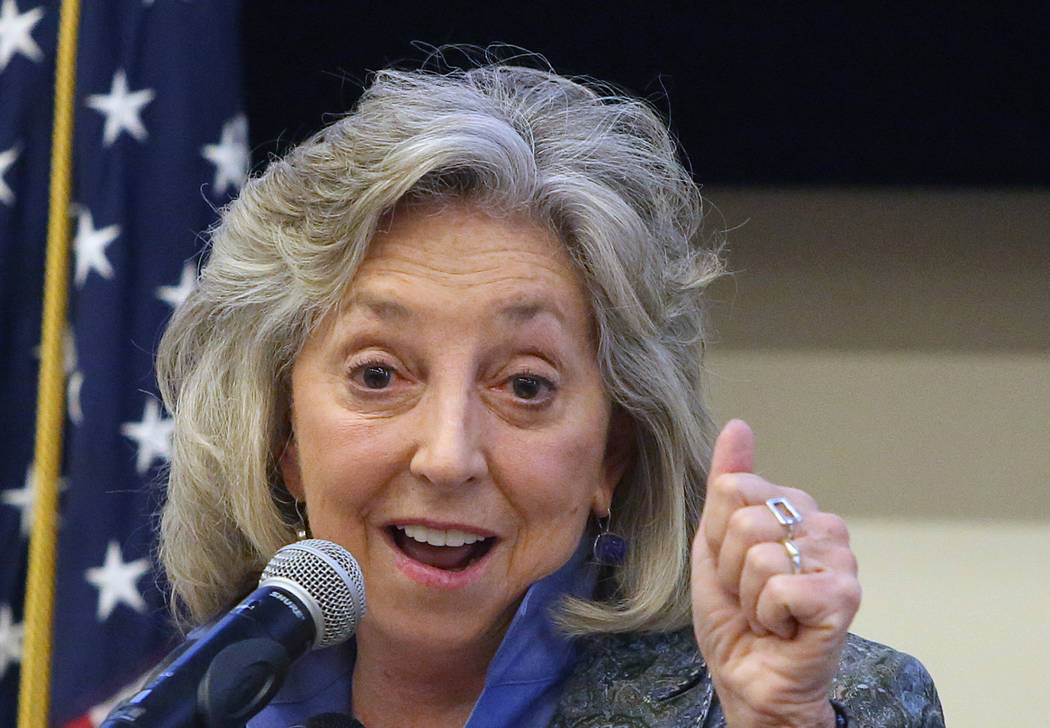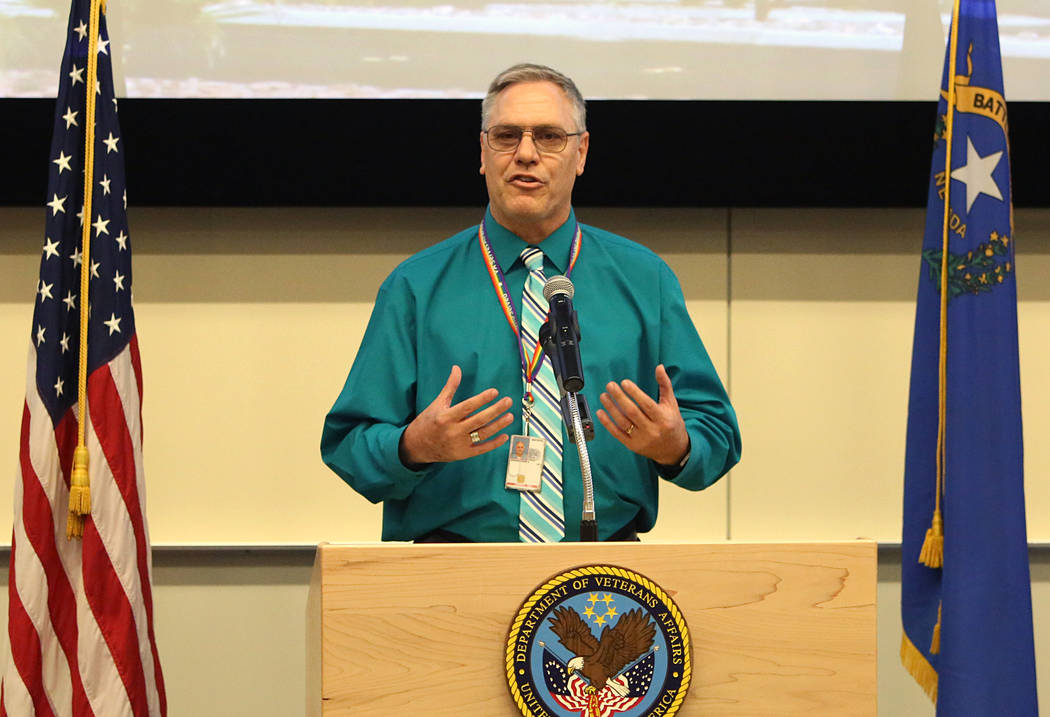 Both of Nevada's VA hospitals have been recognized as leaders in health care equality after receiving perfect scores in a survey to determine how well they treat LGBTQ patients.
Out of 590 hospitals and health-care facilities that participated across the country, 303 were designated as "leaders in LGBTQ health care," including the U.S. Department of Veterans Affairs medical centers in North Las Vegas and Reno.
Rep. Dina Titus, D-Las Vegas, and Peggy Kearns, director of the VA's Southern Nevada Healthcare System, announced the recognition by the Human Rights Campaign Foundation Friday at a media event in the hospital's auditorium.
"It's not your grandfather's military anymore," Titus said. "We've got a lot of LGBT veterans and they deserve the same kind of care as anybody else."
The Healthcare Equality Index, intended to promote "equitable and inclusive care for lesbian, gay, bisexual, transgender and queer patients and their families," according to the foundation, measured hospitals on nine standards, including having training programs and patient, employment and visitation non-discrimination policies.
The index also cited the Veterans Health Administration, which runs the VA medical centers, as a leader in the field, with 101 systems receiving the recognition.
Kearns credited Titus for getting the North Las Vegas VA hospital to pursue the recognition soon after Kearns was named director in 2015.
"She handed me a letter and said, 'We would like for you guys to go after this,'" she said.
The VA hospitals were the only health care facilities in Nevada to participate in the 2017 survey.
David Jenkins, the LGBTQ veterans care coordinator at the VA hospital, worked with Kearns to bring about what he hopes is a welcoming environment for all veterans.
Jenkins, who met his husband while serving in the Navy nearly 24 years ago, shortly after the "don't ask, don't tell" policy was instituted in 1994, said the recognition is a testament to how much the military has changed.
He recalled receiving a threat from his commanding officer at the time, who told him he wouldn't allow gay men in his unit and would make sure he was kicked out.
"To go from that type of atmosphere to this today is just absolutely phenomenal," he said.
Jenkins said he typically consults with approximately five to seven new patients each month. But he noted there are no good estimates of how many LGBTQ veterans are in the VA system because the Health Insurance Portability and Accountability Act of 1996 prohibits asking patients about their gender identity.
"I've had people come in to ask me to schedule them with LGBT providers, (but) I don't even know who as an employee identifies as LGBT," he said, adding that the VA is working on ways to better serve LGBTQ veterans.
But with the new designation, Jenkins hopes that more veterans will feel comfortable seeking care in the community.
"They have people there that care about them. They don't have to talk behind the scenes or behind somebody's back," Jenkins said.
"And if they have questions, they have somebody here that they can talk to."
Contact Brooke Wanser at bwanser@reviewjournal.com. Follow @Bwanser_LVRJ on Twitter.
Criteria for the Healthcare Equality Index Scorecard
1) Patient non-discrimination policy
2) Visitation non-discrimination policy
3) Employment non-discrimination policy
4) Staff training in LGBTQ patient-centered care
5) LGBTQ patient services and support
6) Transgender patient services and support
7) Patient self-identification
8) Medical decision-making
9) Employee benefits and policies
Source: Human Rights Campaign Foundation, Healthcare Equality Index 2017