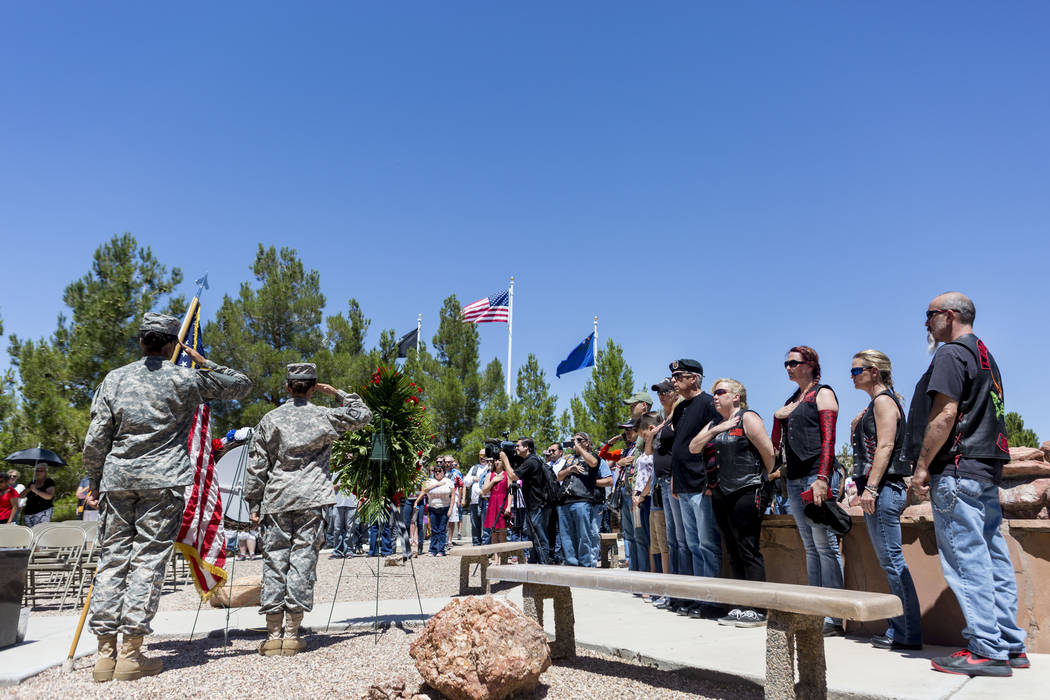 At least 100 people remembered fallen soldiers during a memorial service Sunday at the Southern Nevada Veterans Memorial Cemetery in Boulder City.
On Saturday, American flags were placed at the headstones of military personnel buried at the cemetery in preparation for Memorial Day.
Volunteers met in the morning to place flags on each gravesite.