Thousands see jets zip, zoom at Aviation Nation in Las Vegas
November 11, 2017 - 6:36 pm
Updated November 11, 2017 - 6:41 pm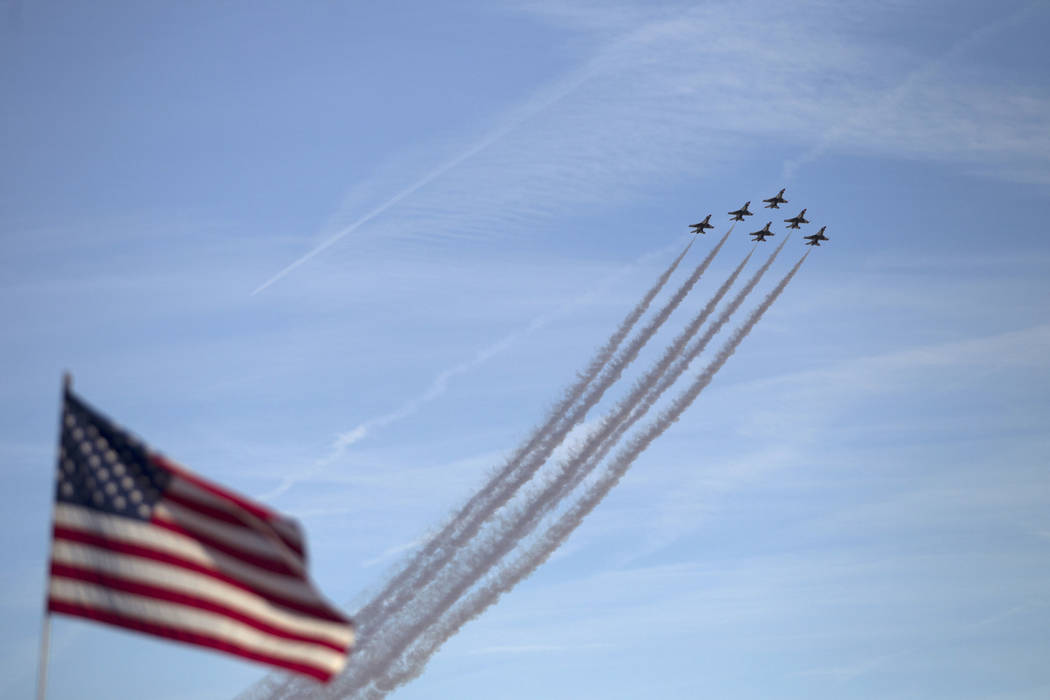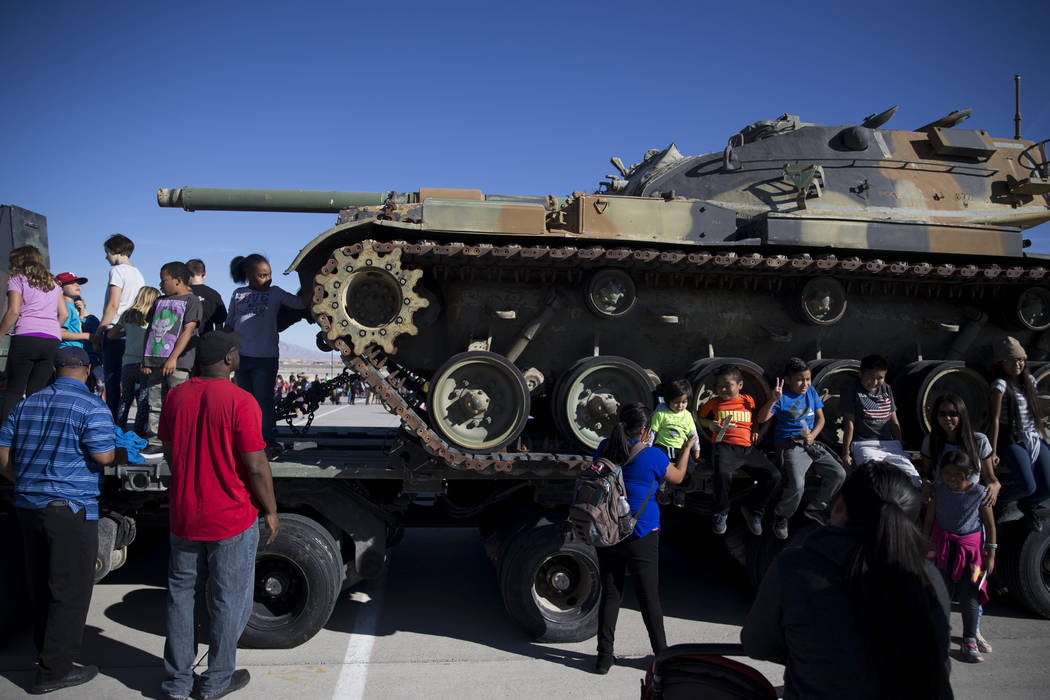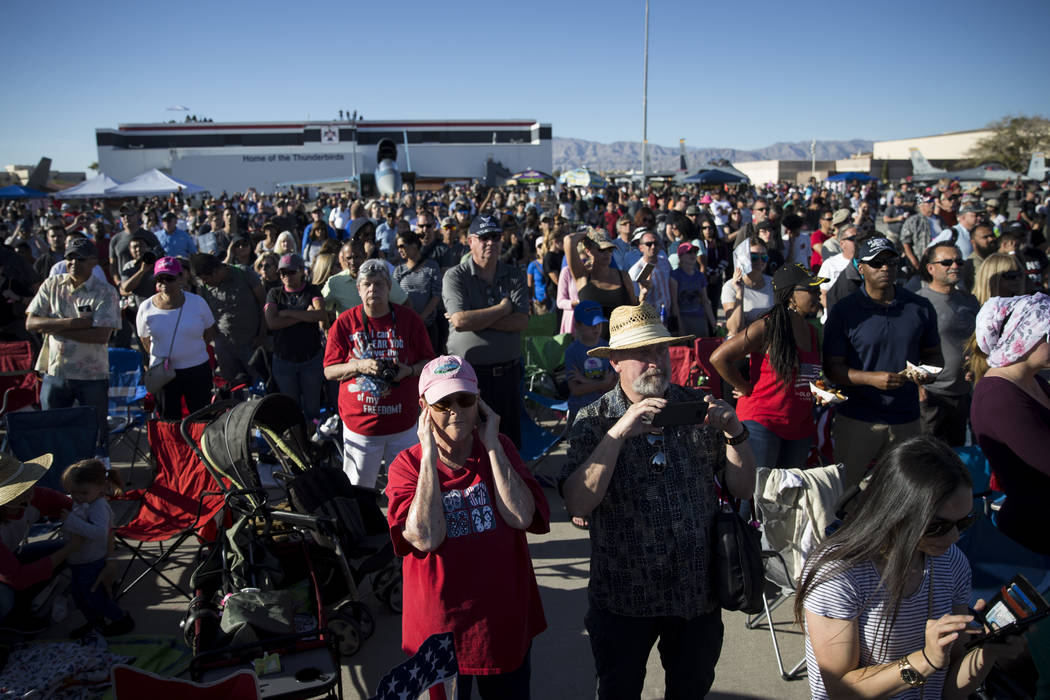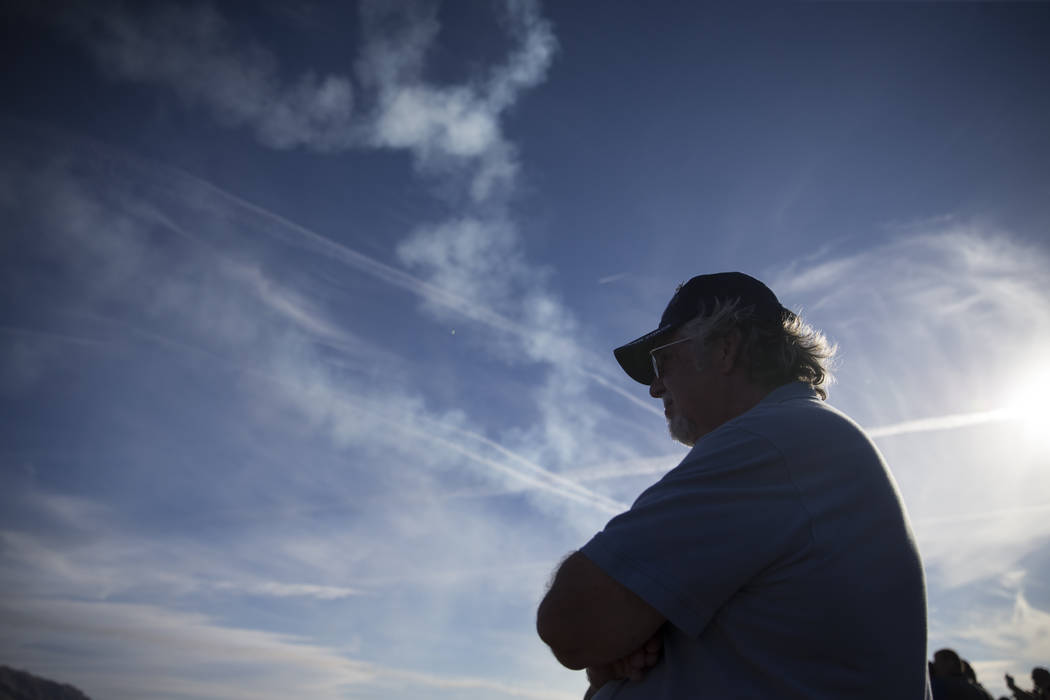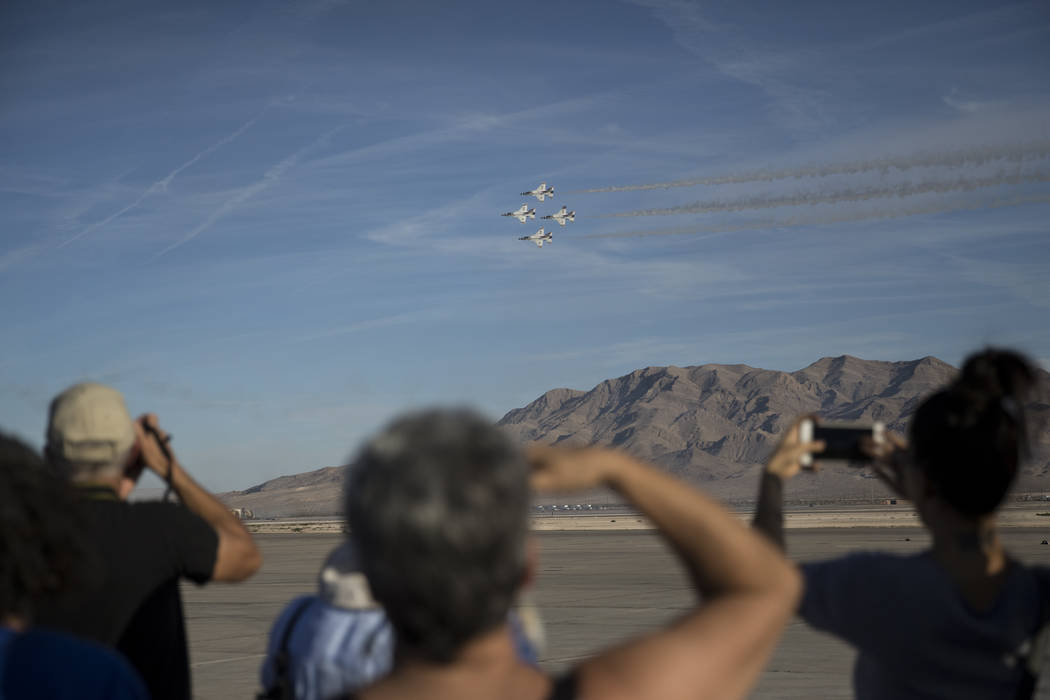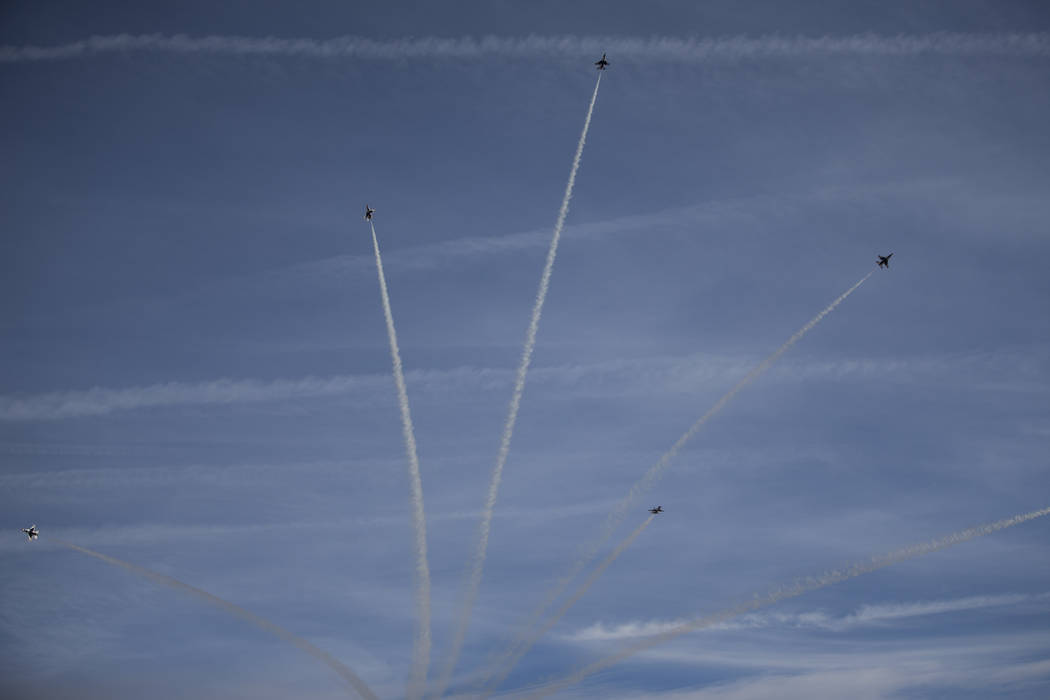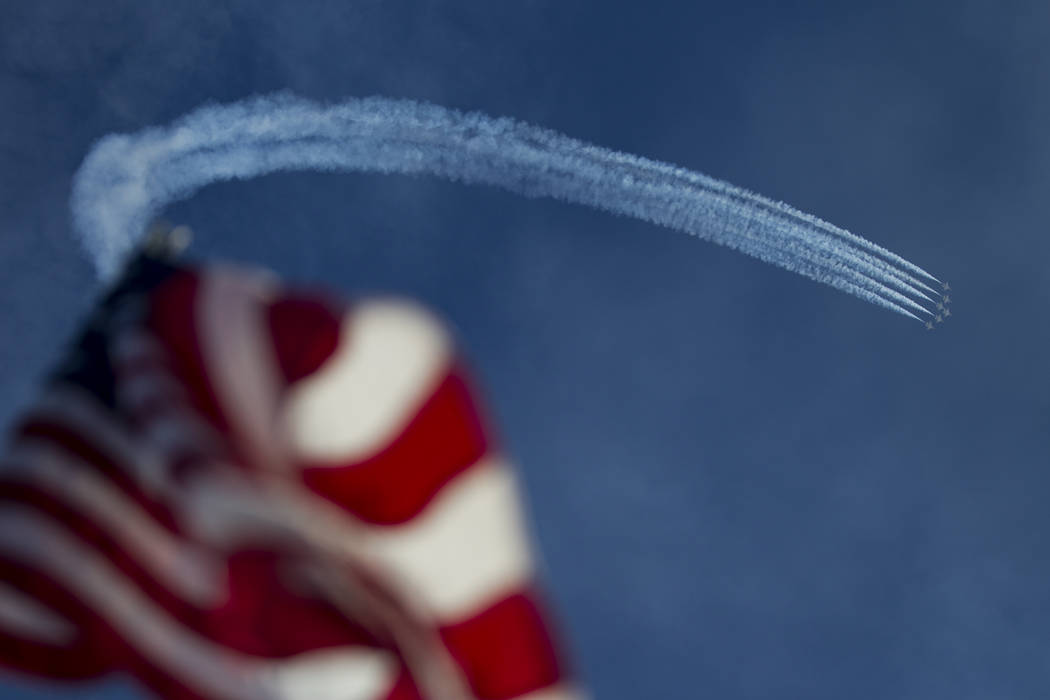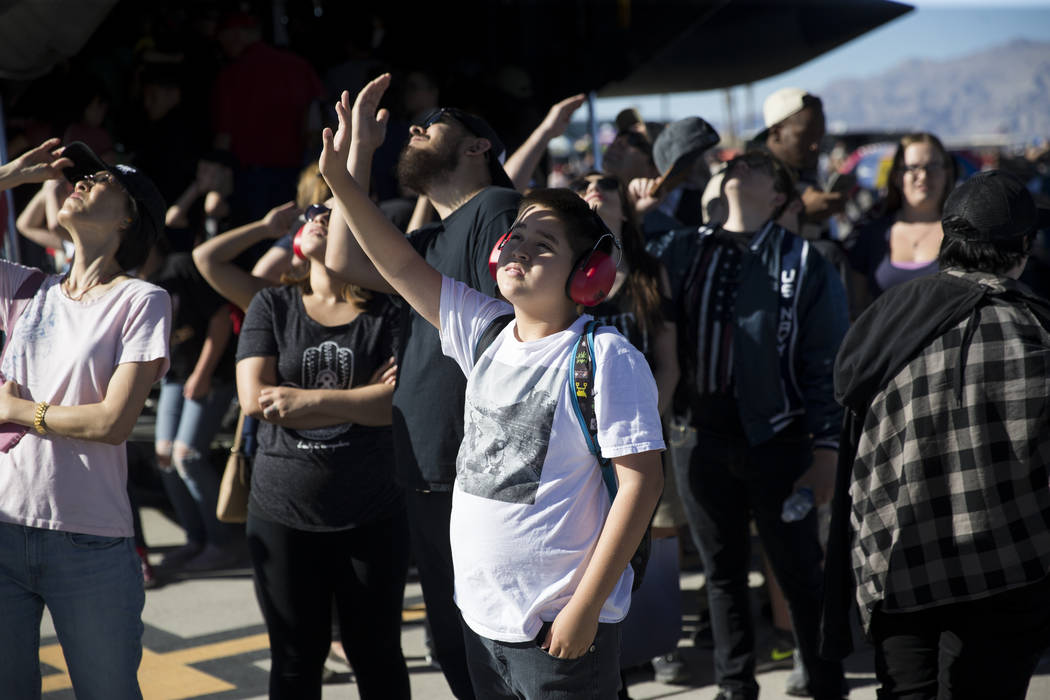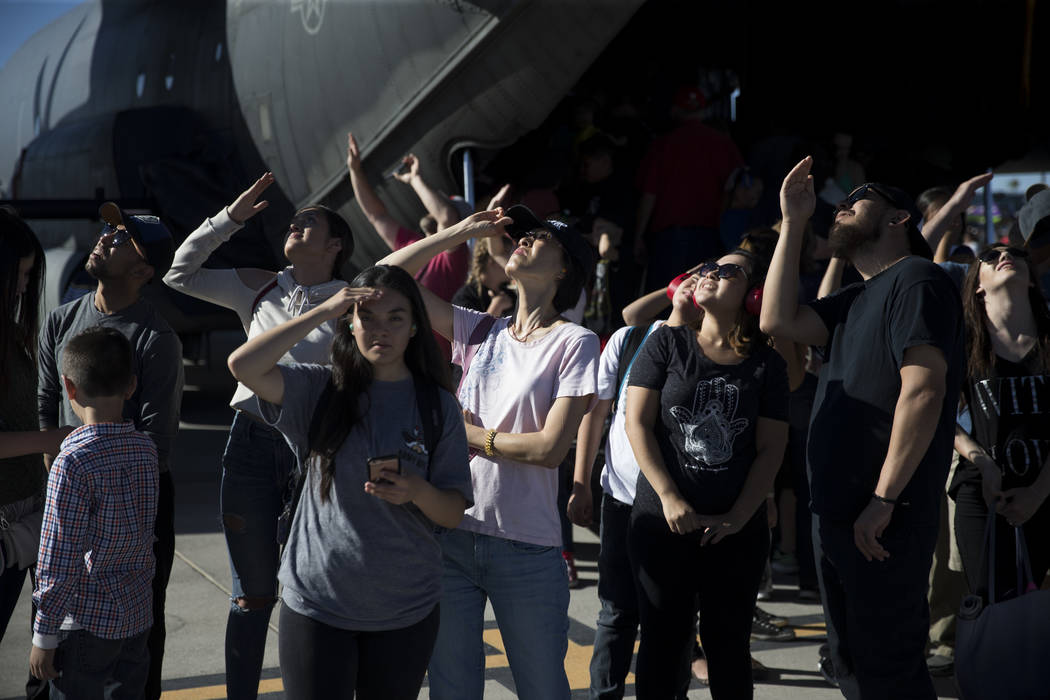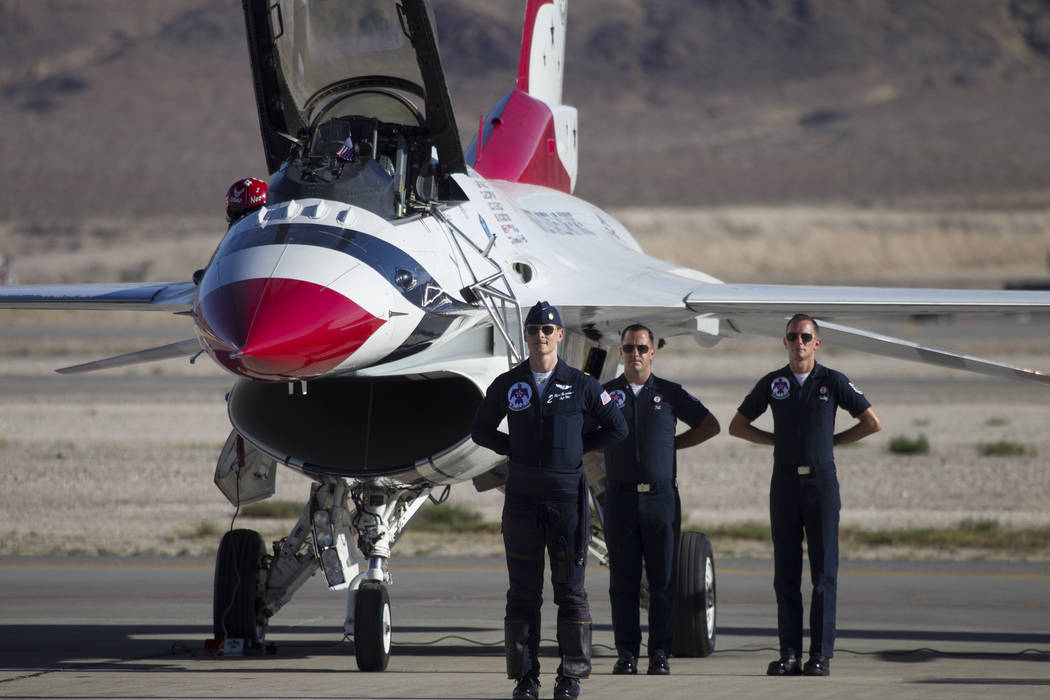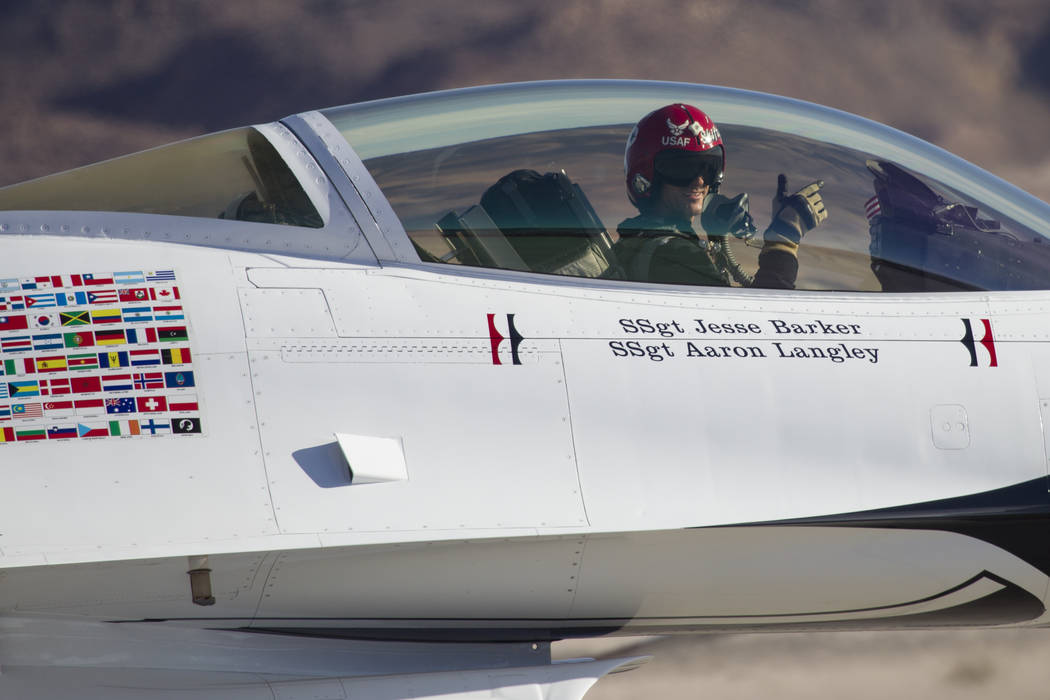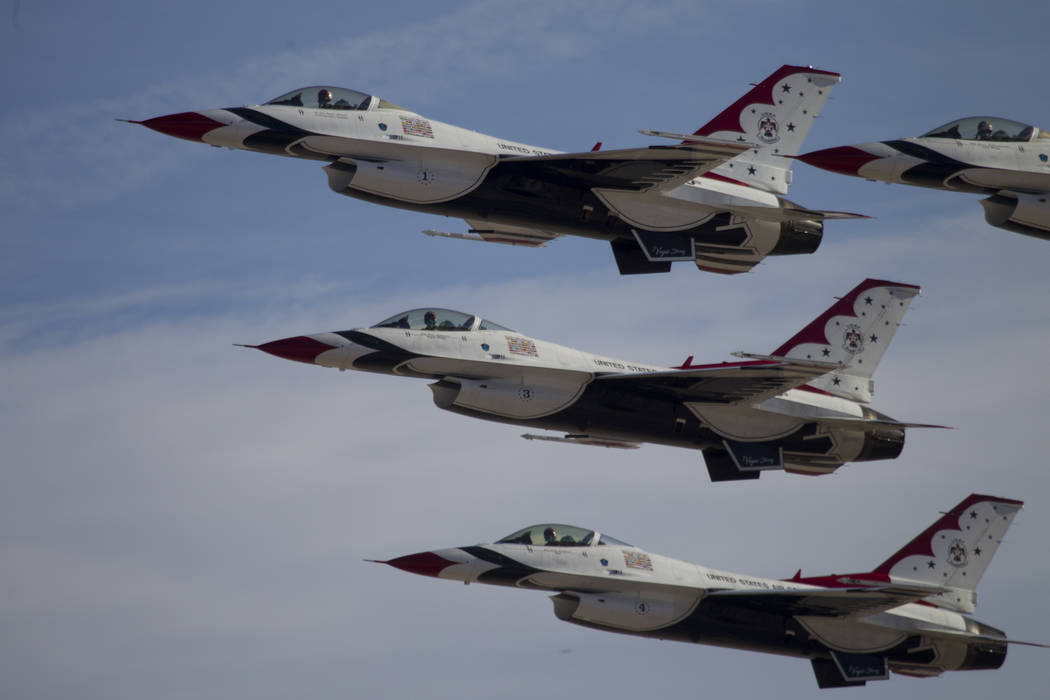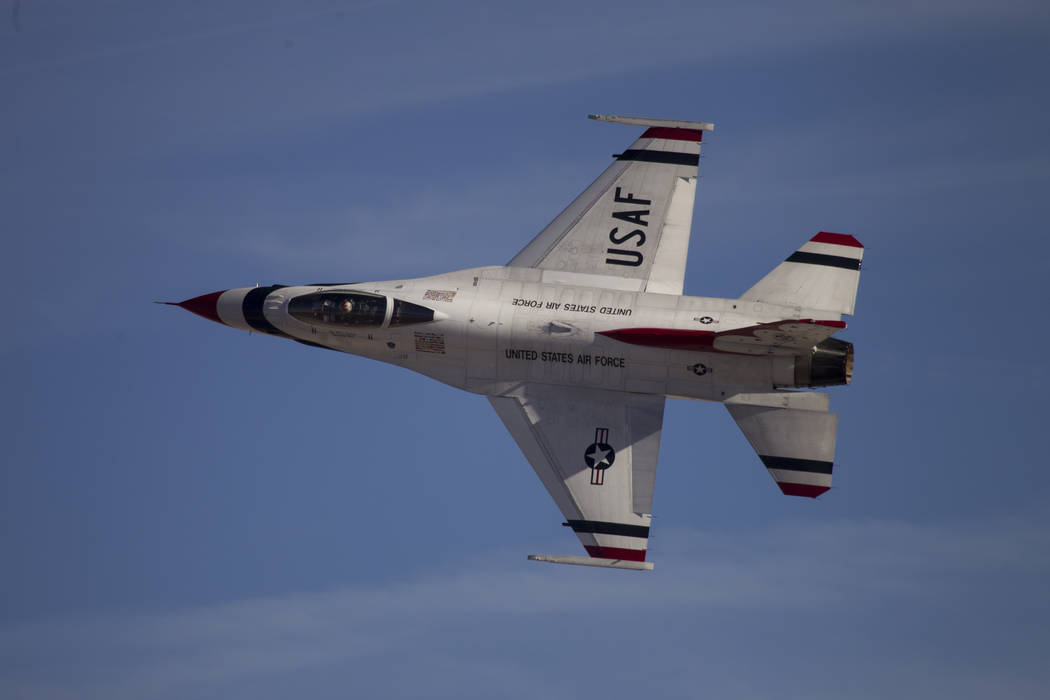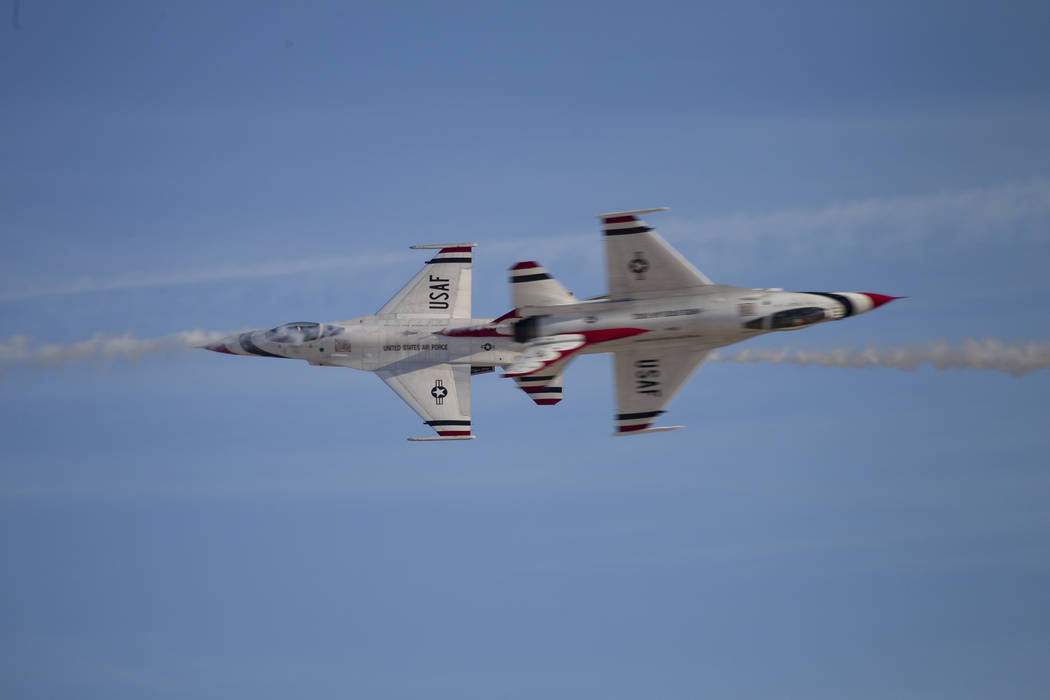 F-15 fighter jets zoomed over Nellis Air Force Base at supersonic speed in pursuit of enemy planes in a mock battle on Saturday afternoon.
Helicopters swooped in to carry out a rescue operation as A-10 Thunderbolt jets circled above the base. Thousands of visitors watched the spectacle from the sidelines, listening intensely as a moderator described the scene.
The mock base attack is a key performance at the annual Aviation Nation Air and Space Expo, which runs through Sunday. About 400,000 people are expected to visit the two-day expo, which is free and open to the public. Officials said 16,500 people attended Aviation Nation events Friday and 86,000 attended Saturday.
The show features plane and helicopter displays along with performances by aircraft from past eras, including World War II.
"This is the best part of the show for me," said Karl Jones, who kept his eyes toward the sky during the battle, pointing out the different planes to his wife, Diann.
Jones, whose father served in the Air Force and took him to the base as a child, is making his third visit to the expo.
"It's great that they open the base to show you what it is like to respond to an attack," he said. "I love watching the F15s scramble."
Thousands of visitors came to the show early to get the best spots. Cars lined up for about a mile to park at Las Vegas Speedway, where buses board waited to scoot people to Nellis.
Photographers using telescopic lenses occupied the top seats on the stands, rapidly snapping pictures as the jets whizzed by. Some children wore headsets to drown out the roaring engines; others covered their ears with their hands.
"It makes an old pilot's heart pump really hard," said Richard Gifford, a former pilot, as he watched the T-33 plane he trained on 62 years ago fly overhead. "I love flying and I wish I could still do it."
Children climbed into the aircraft on display, such as an AC-130 Gunship, C-5 cargo aircraft and MH-60M assault helicopter as their parents snapped photos of them at play. Kiosks on grounds hawked T-shirts, hats and model planes.
The Thunderbirds, the Air Force's elite demonstration team, took to the skies after 2 p.m., pulling families away from the displays to catch the smoke-filled, acrobatics performance.
The team performed its usual stunts of flying upside down and whizzing by each other from opposite directions at what seemed like inches.
Gifford traveled from Colorado to the show to reunite with members of his 55K class. About 30 of the 374 pilots he graduated with in 1955 showed up, he said.
Brandon Oliver came to the expo with his wife, two sons and in-laws and plans to return Sunday with friends.
"This is freaking awesome. It really shakes you in your boots," Oliver said as he watched jets scream overhead. "It is rare that you get to see this stuff."
Contact Todd Prince at tprince@reviewjournal.com or 702-383-0386. Follow @toddprincetv on Twitter.