Veterans honored at Memorial Day ceremony in Boulder City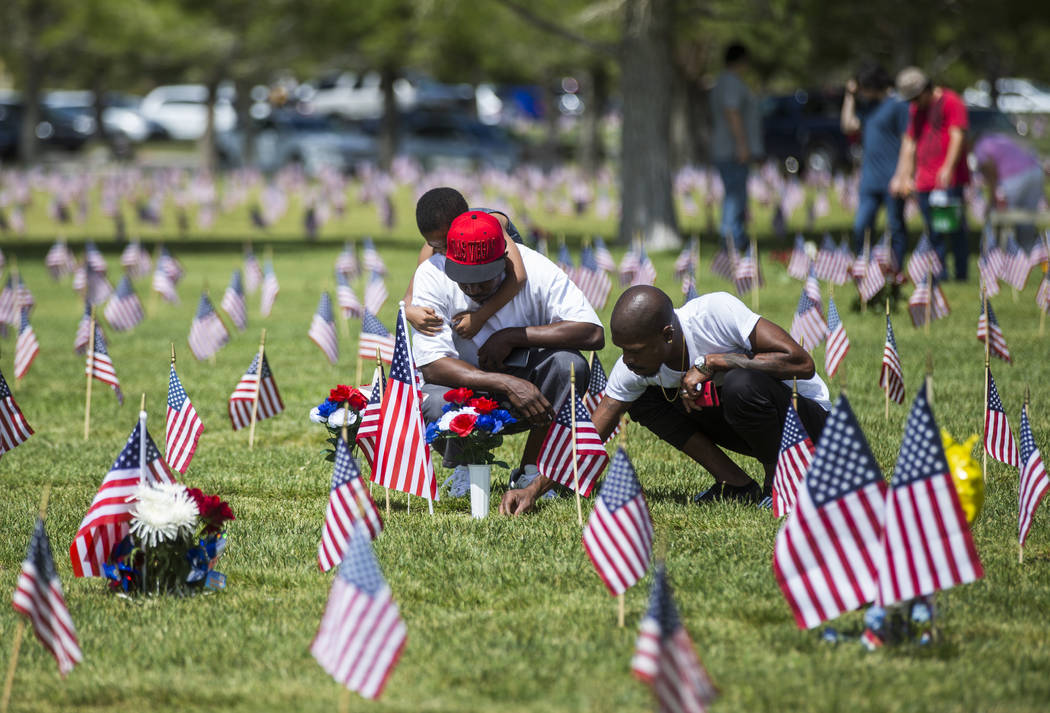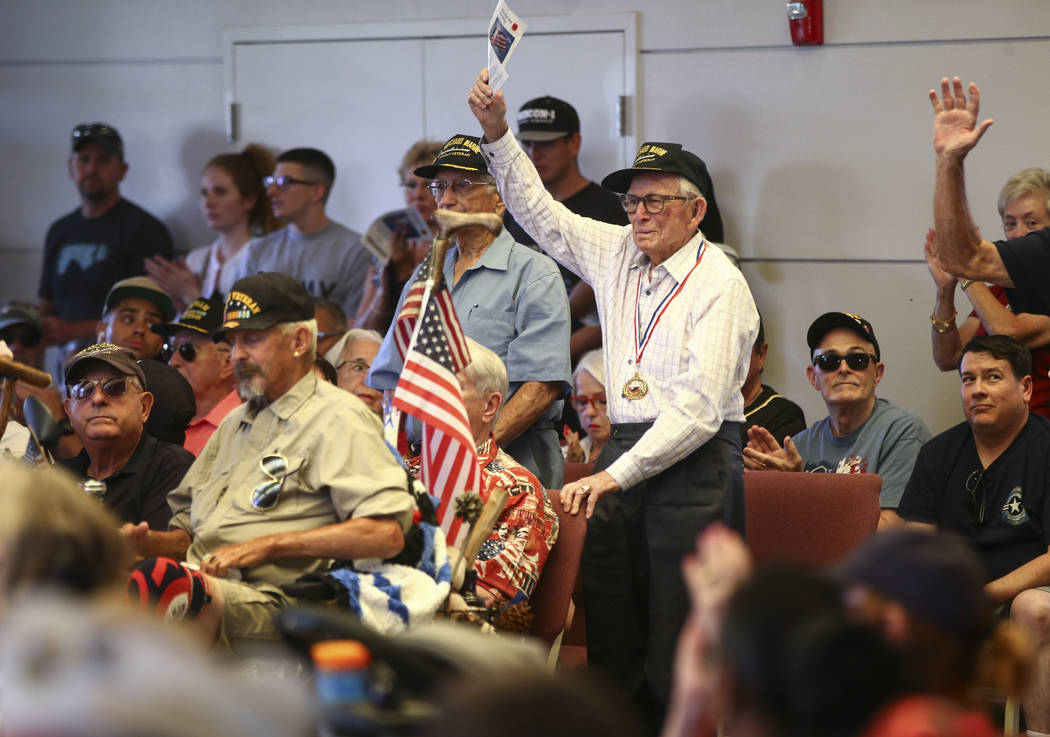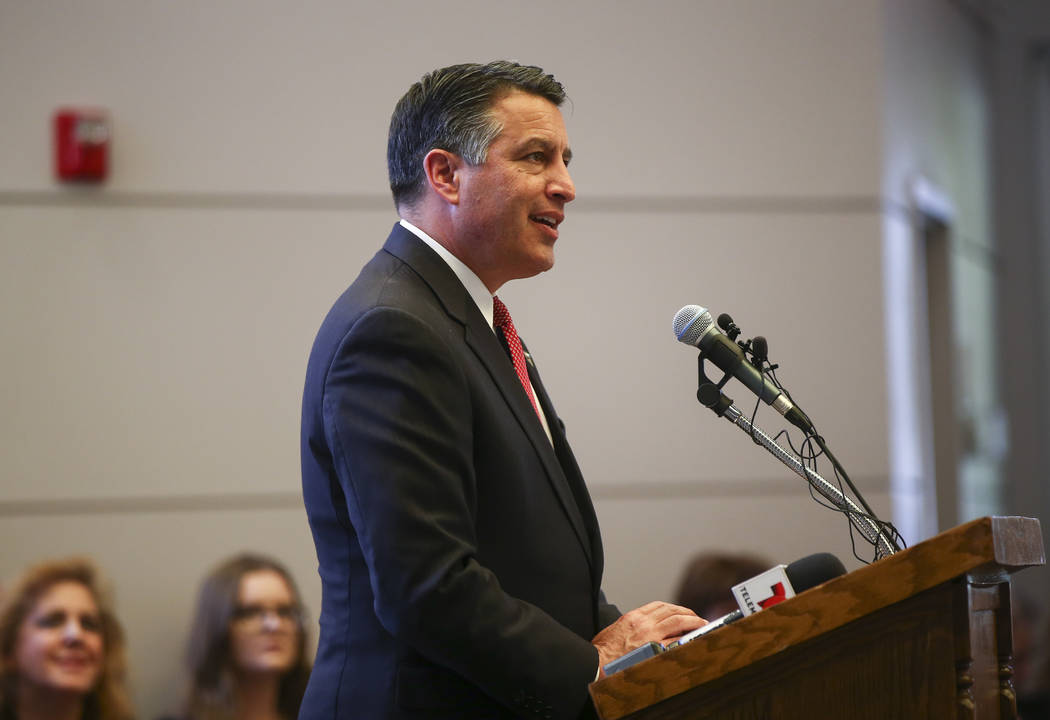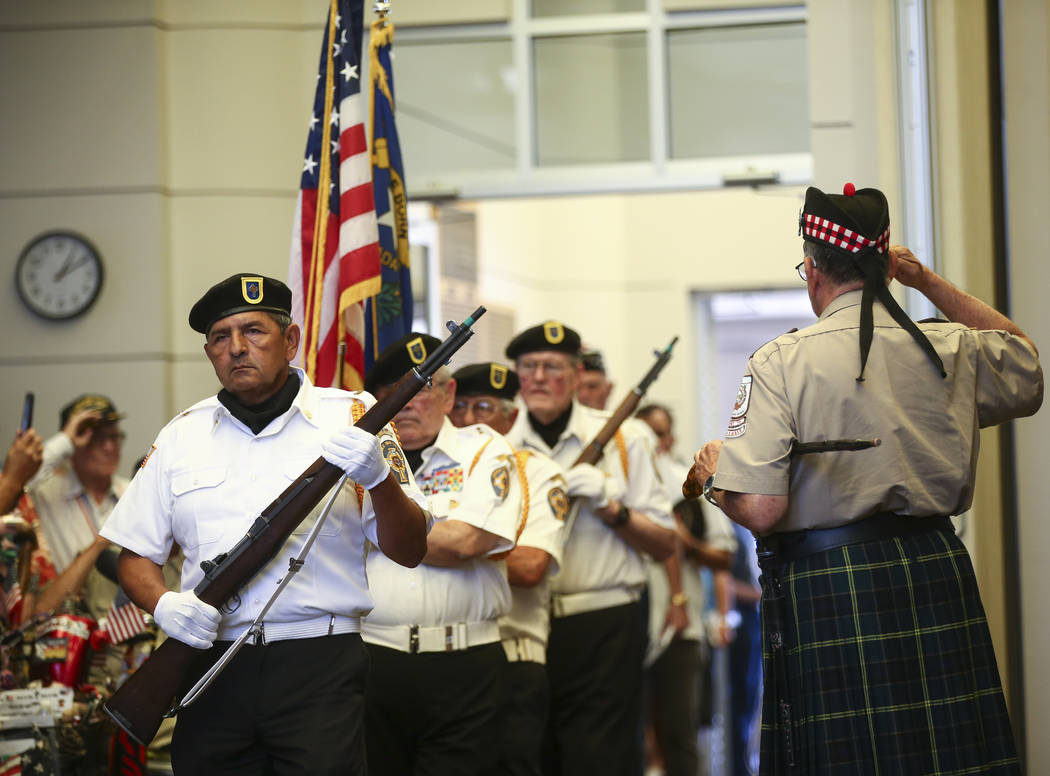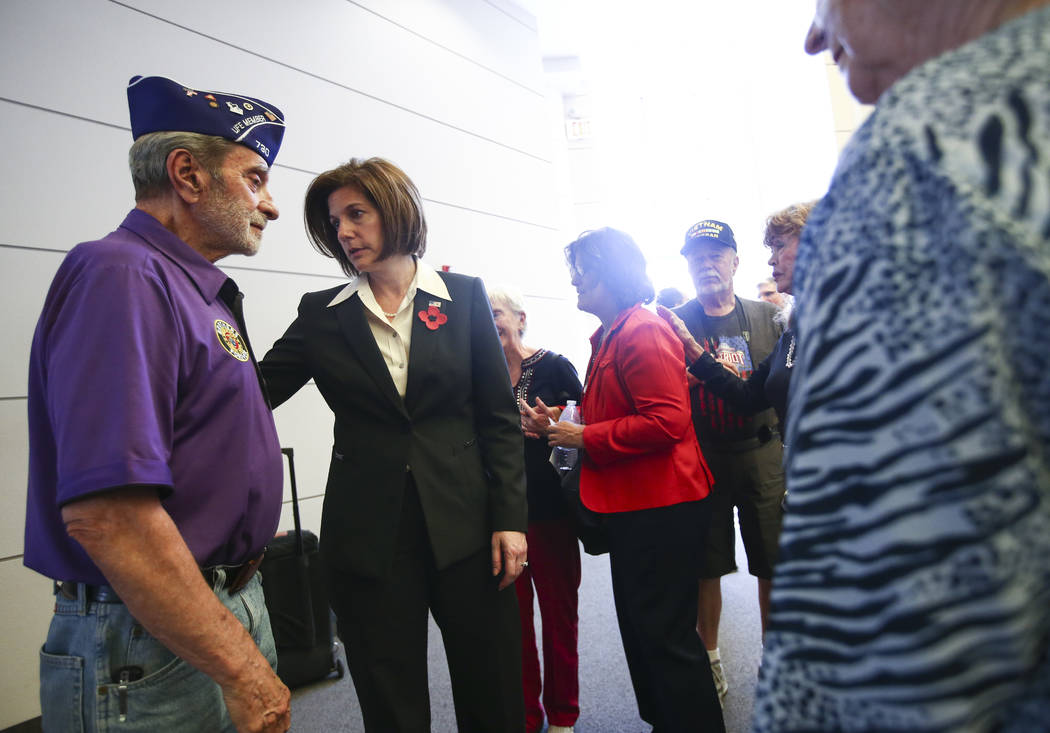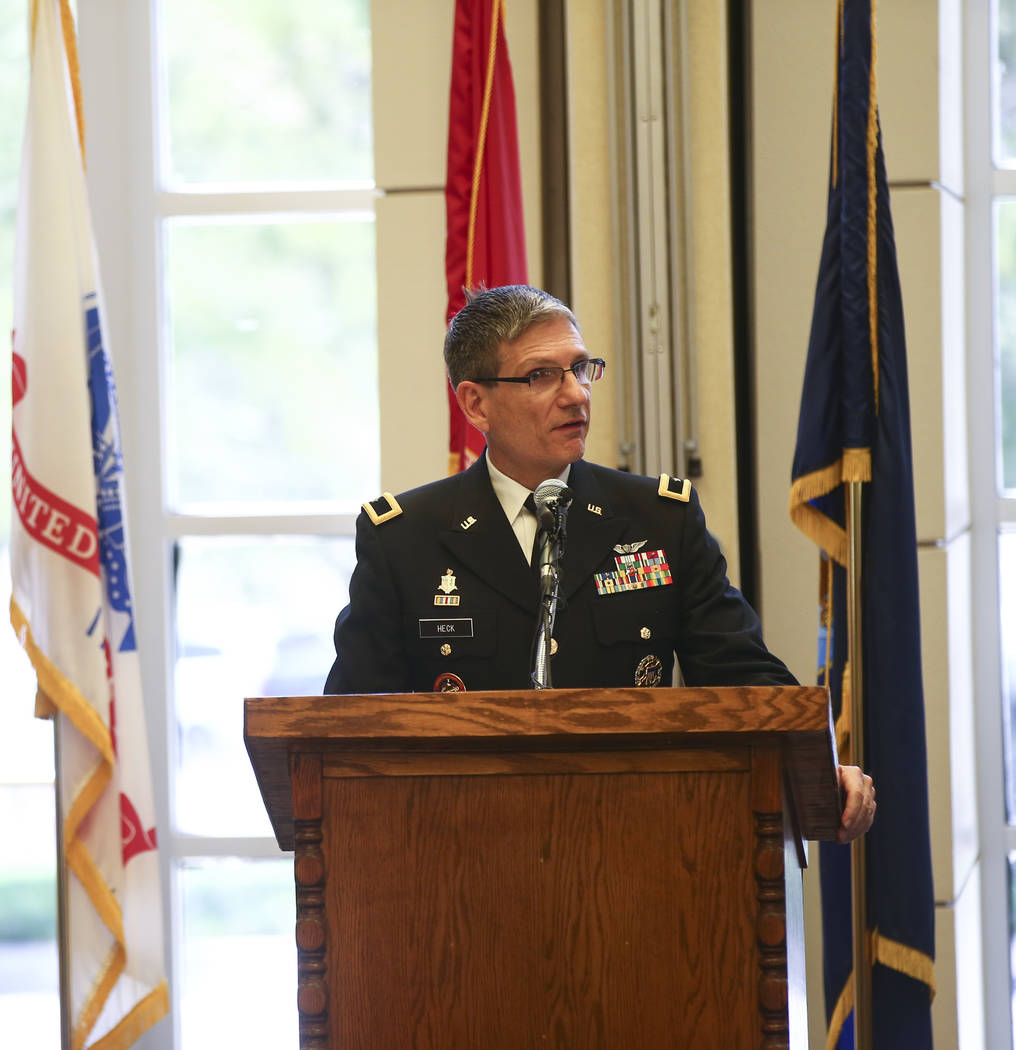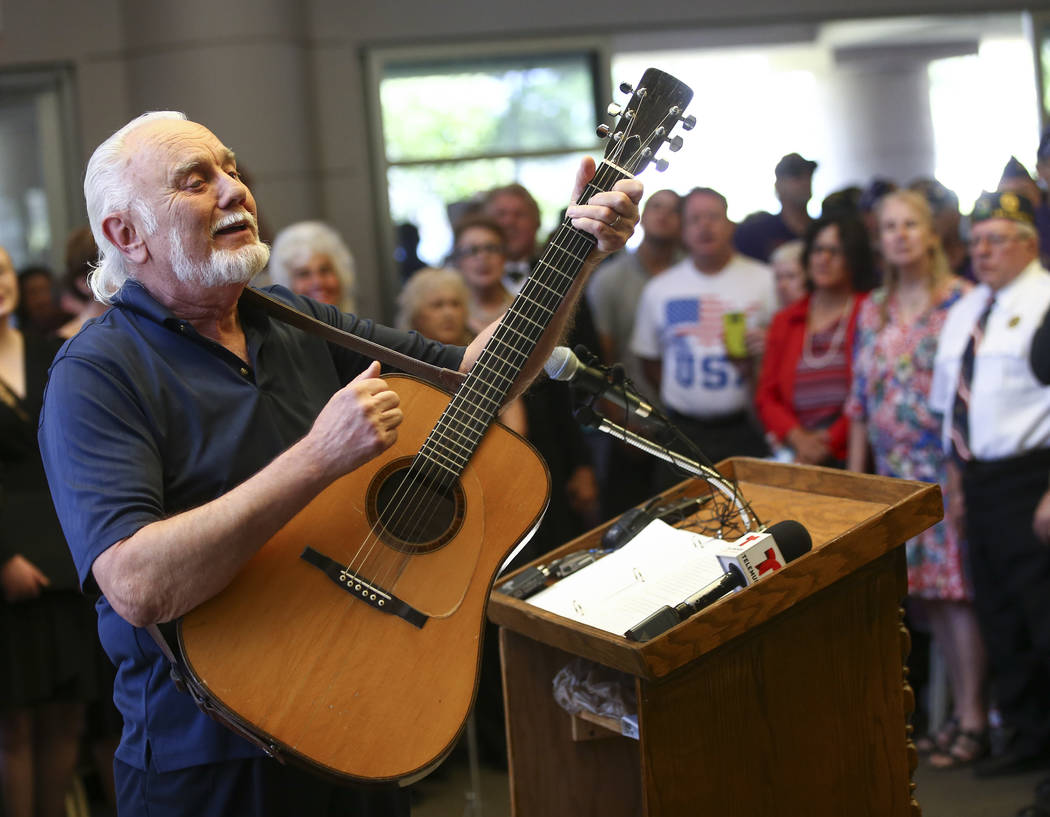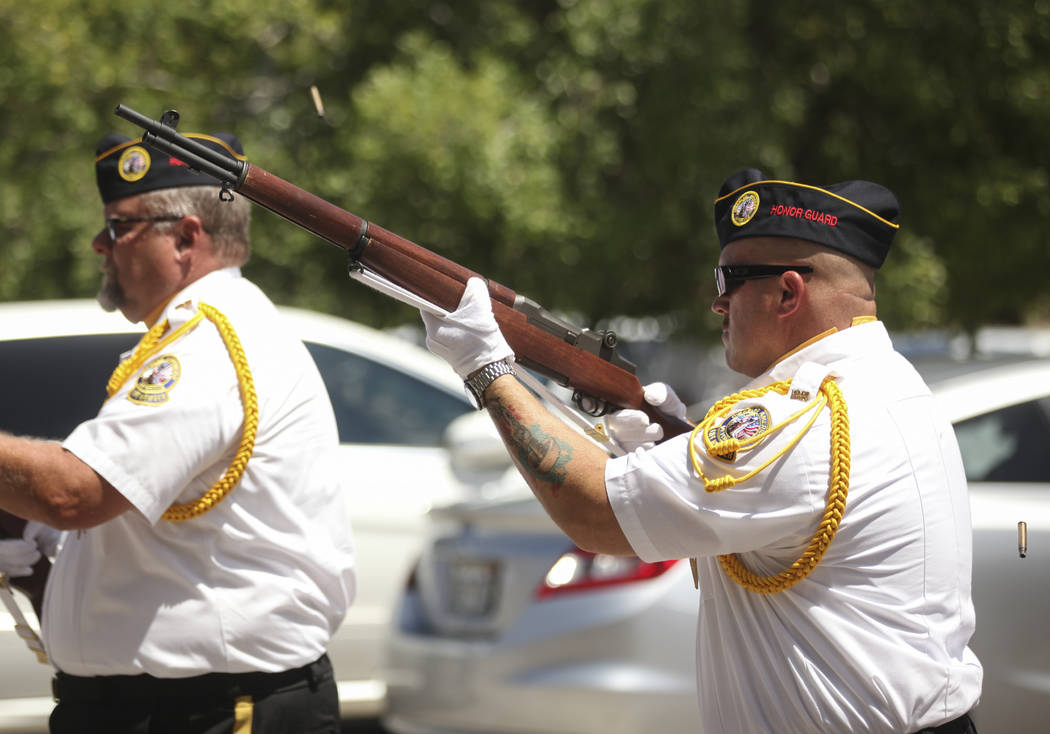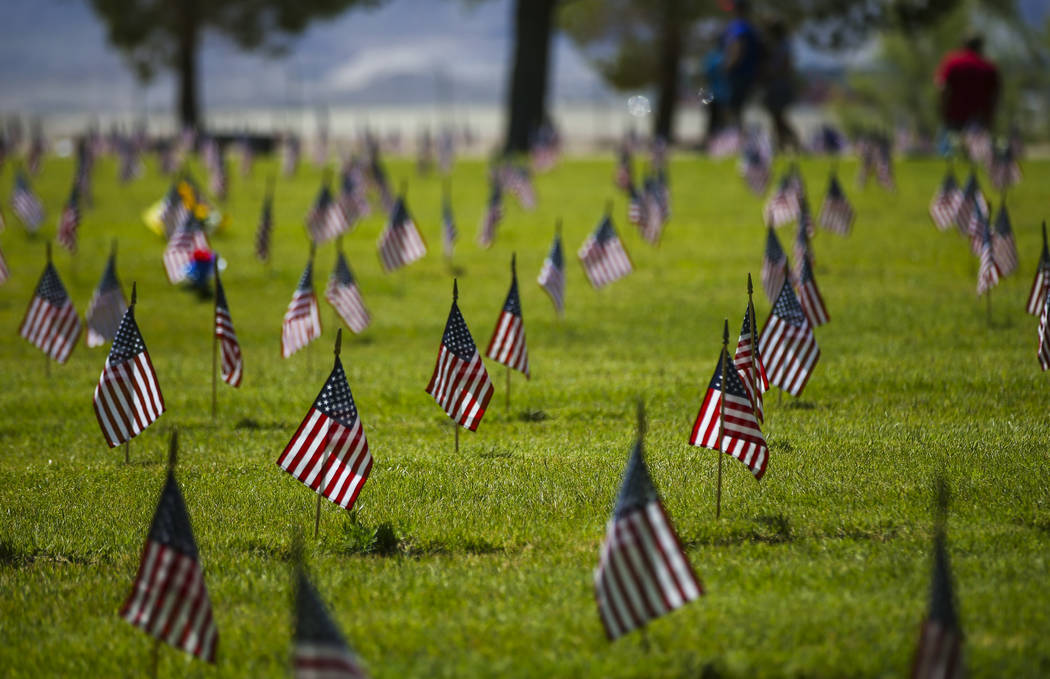 Clemente Vargas III calls the Southern Nevada Veterans Memorial Cemetery his sanctuary.
"It keeps me on an even keel," the Marine veteran said. "It really does."
His parents, Clemente and Gladys, are two of approximately 35,000 people buried at the Boulder City cemetery. On Monday, he sat on a bench in a tree's shade and remembered them. His father served in the Army and died in 1999.
Hundreds of people paid respect to lost loved ones at the cemetery on Memorial Day. At least 350 people, including several state dignitaries, attended a ceremony hosted by the Nevada Department of Veteran Services in the cemetery chapel. Gov. Brian Sandoval and former U.S. Rep. Joe Heck spoke during the event.
"We stand here, and I stand here amazed at the capabilities of the human heart, and the men and women who risked everything for freedom and country," Sandoval said during his speech.
Much of Sandoval's roughly seven-minute speech touched on the importance of honoring veterans and their families. At the end of the event, the governor signed four veteran-related bills into law on cemetery grounds.
About 175 people of all ages packed the chapel, with another 175 seated outside the room listening on speakers. Veterans from every war since World War II were in attendance.
"Only when we remember our past do we lay the foundation for a stronger future," Sandoval said in closing. "The Nevada family never, never, ever forgets."
Thousands of small flags placed near headstones fluttered in the breeze outside the chapel as Heck, a brigadier general in the Army Reserve, took the microphone.
"We gather here today because we feel compelled to a shared sense of patriotism to pay homage to those who have made the ultimate sacrifice," he said. "Not as a day of solemn mourning, but a day of reverent celebration dedicated to their character, their strength and moral fortitude."
The Grand Opera Society of Las Vegas played several songs for the crowd, including "The Armed Forces Medley." Service members stood and proudly sang along as the songs for their respective branches played. The formal ceremony was closed by a 21-gun salute and the playing of "Taps."
Contact Blake Apgar at bapgar@reviewjournal.com or 702-387-5298. Follow @blakeapgar on Twitter.