Veterans Village doubles down on bid to house homeless vets in Las Vegas Valley
December 15, 2016 - 6:43 pm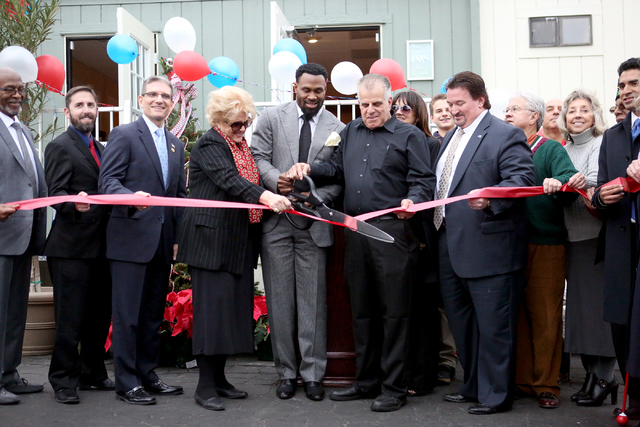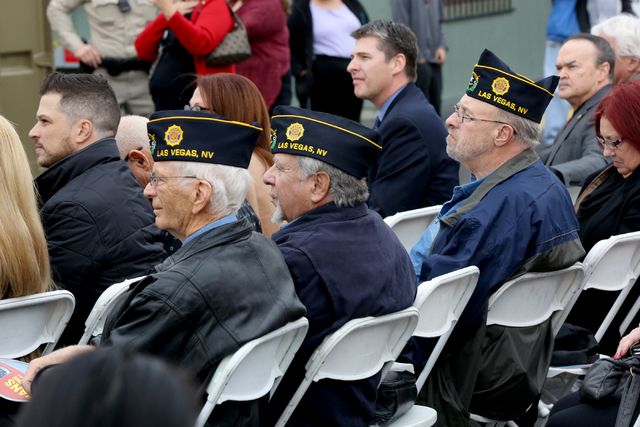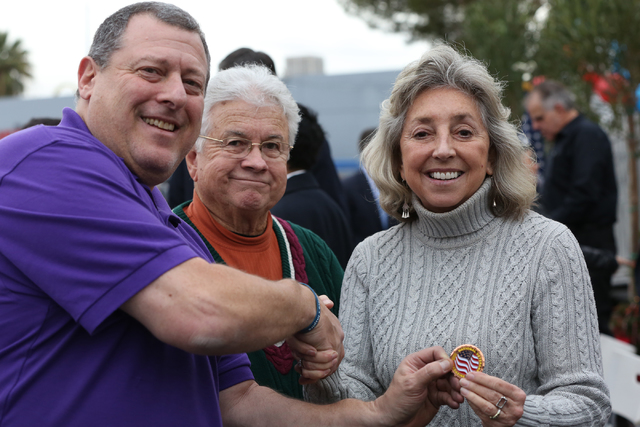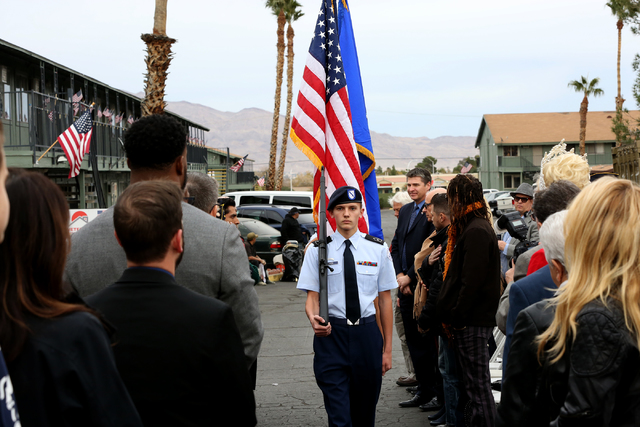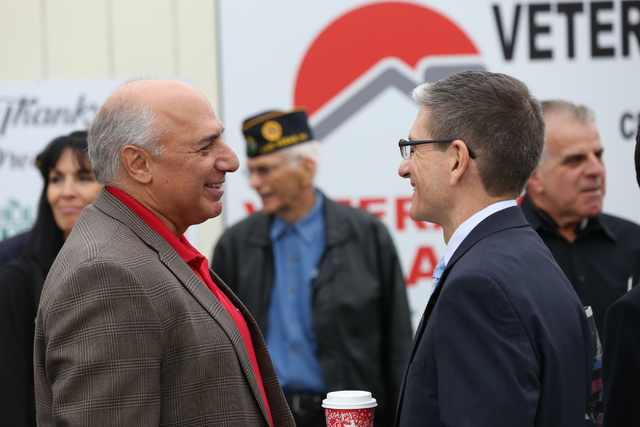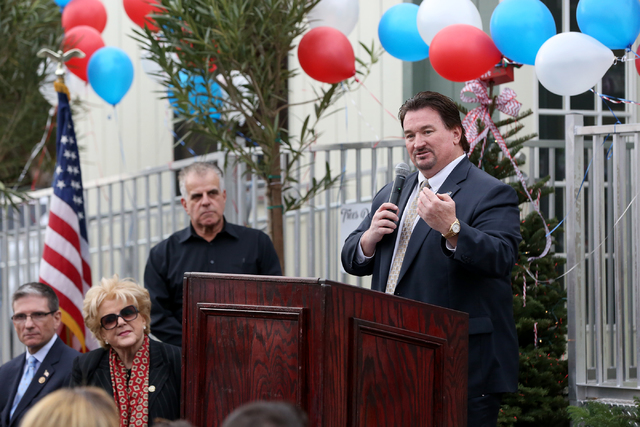 With the snip of a red ribbon by a giant pair of scissors, Arnold Stalk and elected officials and dignitaries opened a second Veterans Village housing complex Thursday in Las Vegas. They hope the new 204-unit facility likewise will help them cut homelessness among military veterans in the Las Vegas Valley.
Like the first nonprofit Veterans Village that Stalk opened in 2012 by converting an Econo Lodge into a haven for homeless veterans at 1150 Las Vegas Boulevard South, Stalk's new venture, dubbed Veterans Village 2, repurposes a two-story refurbished downtown apartment building at 50 N. 21st St.
At the end of the one-hour ceremony, Stalk said the new housing is expected to play an important role in providing transitional and permanent housing for veterans struggling to get off the streets and find jobs.
"It's one thing to take them off the streets, although there still are a lot on the streets, but it's another thing to put them into housing with supportive services and food and job-connect and all those things that go along with daily life," he said.
"Now it's up to us to build housing," he said of his public and private financial backers. "Otherwise they'll end up homeless again."
A year ago this month, Southern Nevada participants in First Lady Michelle Obama's Mayors Challenge to End Veteran Homelessness — Las Vegas, Henderson, North Las Vegas, Boulder City, Mesquite and Clark County — announced they had achieved "functional zero." That means the Las Vegas Valley and Clark County had enough services and programs to house every homeless veteran.
But that didn't mean every homeless veteran had been placed in a transitional or permanent housing program, Stalk explained. In fact, figures released nationwide by the Department of Housing and Urban Development showed the count in January stood at 730 homeless veterans for the Las Vegas area, compared to 692 in January 2015, a 5.5 percent increase.
Of those counted locally this past January, 402 were living on the streets and 328 were in shelters.
Overall, Nevada saw a 1 percent decrease in veterans homelessness, down to 851 in January from 860 in January 2015.
Stalk said Veterans Village2 will be part of the solution for reducing the number of local vets on the streets.
"We can house a veteran within a couple hours," he said. "We want to go across the country and show other people how we do it."
Rep. Dina Titus, D-Nev., a member of the House Veterans Affairs Committee, said, "The VA is trying to reduce homelessness, trying to get them in programs, but sometimes it takes a partnership, and Arnie has been a great partner both with state and federal government to put together programs like this."
Titus added that the nation shouldn't have to rely on projects like Stalk's Veterans Villages but "we do, we make the most of it."
"We've got to build on them," she said. "Veterans deserve the best and government is falling off if we don't do that."
Contact Keith Rogers at krogers@reviewjournal.com or 702-383-0308. Find @KeithRogers2 on Twitter.