Mobile home destroyed in fire; dog rescued from building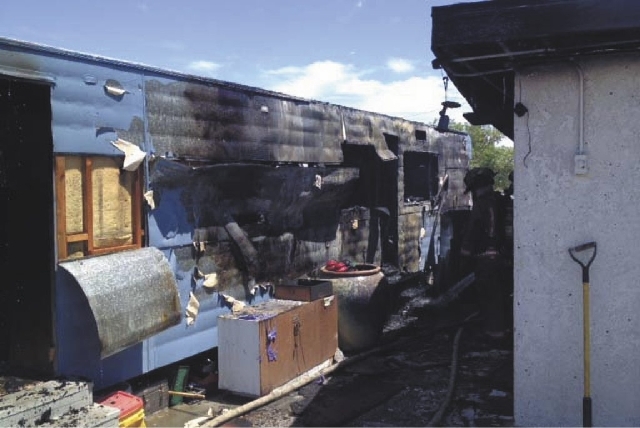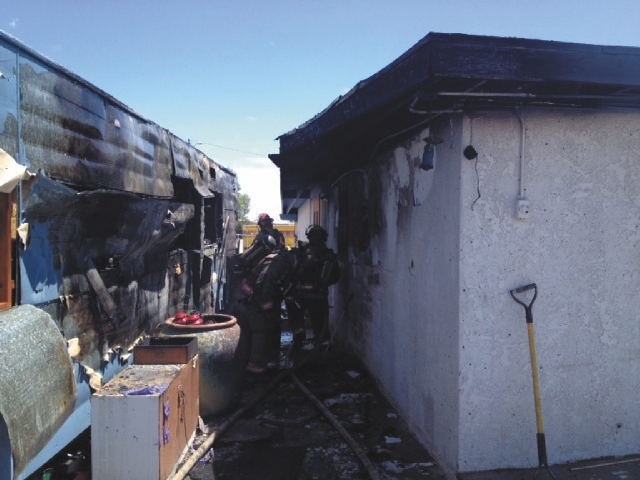 A fire in a mobile home on Sunday caused $20,000 worth of damage and partially spread to a neighboring home.
The Clark County Fire Department and Las Vegas Fire and Rescue both responded to a call at 12:26 p.m. regarding the fire at 5188 Sheppard Circle. The fire had begun to spread to the neighbors' walls and roof by the time units arrived, according to Clark County Fire Department.
No firefighters or civilians were injured in the blaze, and the firefighters also rescued a dog from inside the mobile home in the process. However, Clark County Fire Department said the trailer was a total loss. The neighboring home took damage to the exterior as well as two rooms.