More uncertainty for Nevadans facing loss of health insurance plans
November 15, 2013 - 1:48 am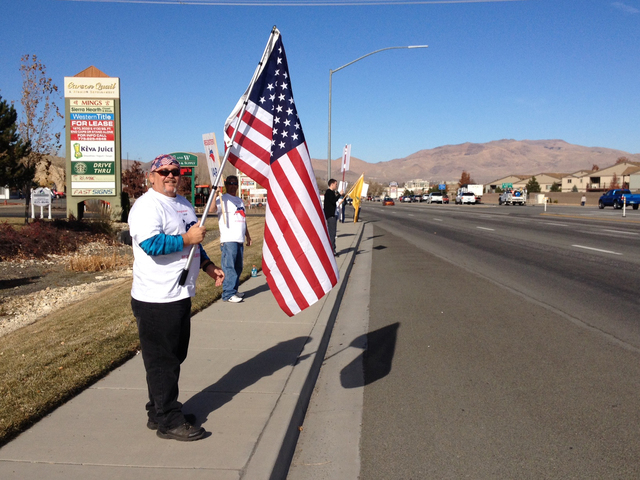 CARSON CITY — The nearly 25,000 Nevadans who faced the loss of their individually purchased health insurance plans because they did not meet the requirements of the new health care law got another dose of uncertainty Thursday when President Barack Obama announced that they could keep their policies for another year.
It was not immediately clear if the insurance companies canceling or not renewing the policies in the nearly 25,000 Nevadans potentially affected would agree to extend the coverage.That uncertainty was not assuaged by comments from the National Association of Insurance Commissioners. Association President and Louisiana Insurance Commissioner Jim Donelon questioned how the change could be accommodated.
In many states, cancellation notices have already gone out to policyholders and rates and plans have already been approved for 2014, he said.
"Changing the rules through administrative action at this late date creates uncertainty and may not address the underlying issues," Donelon said. "We look forward to learning more details of this policy change and about how the administration proposes that regulators and insurers make this work for all consumers."
Mary-Sarah Kinner, spokeswoman for Gov. Brian Sandoval, said the announcement was being reviewed by state regulators but that a special session of the Legislature to address the change "is not under consideration."
Nevada's insurance commissioner was trying to weigh the ramifications of the announcement. Commissioner Scott Kipper said rescinding cancellation notices might be easier said than done.
Kipper said his office has been conferring with commissioners around the nation as well as with major carriers to try to determine what steps would need to be taken.
Jon Hager, director of the Silver State Health Insurance Exchange, said Thursday the announcement should not affect its efforts to sign up 118,000 Nevadans for health insurance by March 31, 2014. That number was based on the state's uninsured population and did not factor in the policy cancellations, he said.
Nevada has a long way to go to reach the target. So far there are only 513 people who have paid for or who have scheduled payments for health insurance. When the 1,484 people who have confirmed enrollments and who will soon get a bill in the mail are counted, the total is just under 2,000.About two dozen people protested the implementation of the Patient Protection and Affordable Care Act on Thursday in Carson City, including Sharron Angle. Others protested in Henderson.
Angle, who lost to U.S. Sen. Harry Reid in the 2010 Senate race, has created a website dedicated to getting those states that created their own health exchanges to eliminate them. Called undobamacare.com, the website asks Nevadans to contact Sandoval and their legislative representatives asking for a special session to repeal the Silver State Health Insurance Exchange.
Angle said she has given no thought to a political run in 2014, when Sandoval's first term is up as governor. He is running for a second term.
Asked if she will run against Sandoval in the GOP primary next year, Angle said her only focus right now is repealing Obamacare.
Cody Quirk, Carson City chairman of the Independent American Party protesting Obamacare, said the new law has turned into a big mess and needs attention.
"We need less red tape," he said. "We need less bureaucracy."
The plan is to ask the Legislature to push Congress to repeal the new law, Quirk said.
Donelon had additional concerns with Obama's announcement: "This decision continues different rules for different policies and threatens to undermine the new market, and may lead to higher premiums and market disruptions in 2014 and beyond."
The Associated Press and Review-Journal Capital Bureau reporter Sean Whaley contributed to this report.