2 dead in shooting at Fresno medical building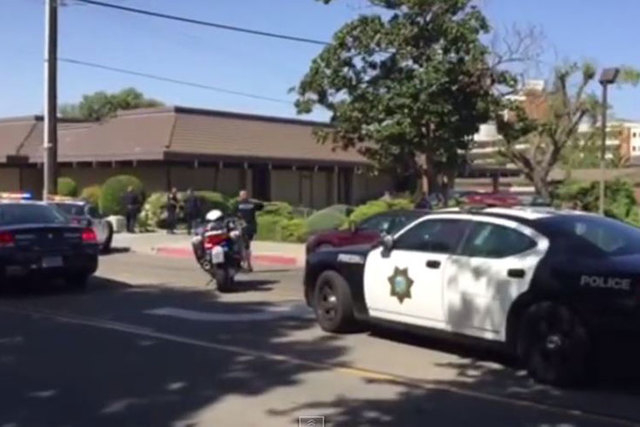 FRESNO, Calif. — A gunman walked into a medical office in Fresno, California, and opened fire on Tuesday, killing a woman believed to be his wife or girlfriend before shooting himself to death in a murder-suicide apparently sparked by a custody dispute, police said.
Police converging on the office after gunshots were reported heard several more shots as they arrived and entered the building to conduct a search and evacuation, breaking open one window to help a group of people escape, police said.
Officers conducting a sweep of the single-story building later found the gunman, 43, and a 34-year-old woman thought to be his spouse or girlfriend, shot dead, police Lt. Joe Gomez said. He said police believed the man killed the woman before shooting himself to death.
Fresno Deputy Police Chief Pat Farmer said the couple were believed to have been embroiled in a dispute over custody of their children. He said they had five children together, and the woman, who worked as a receptionist at the medical office, had two other children from a previous relationship.
No one else was injured in the late-morning violence in downtown Fresno, a central California city about 170 miles southeast of San Francisco.
Saroen Eng, who said she was inside the building when the shooting began, said she saw a man armed with a shotgun walk into the lobby and open fire all over the office as she and her two children ran for cover. They were not hurt.