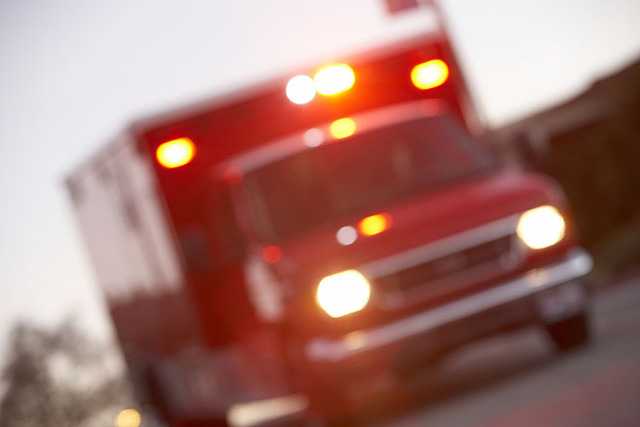 Two people were killed and at least 11 were injured on Monday when a train struck a school bus in northeastern North Dakota, local media reported.
The collision occurred at about 3:45 p.m. local time, when the bus failed to yield to an oncoming train at a crossing in Grand Forks, according to the Grand Forks Herald. The newspaper said the 62-year-old bus driver and a 17-year-old student were killed.
Altru Hospital in Grand Forks said in a statement it had received nine patients from the collision but did not disclose the extent of their injuries.
The bus was traveling north on a gravel road when it was struck on its right-front side by a westbound BNSF train, the Grand Forks Herald reported. Railroad signs and a stop sign are at the crossing, but there are no railroad crossing arms, according to the newspaper.
This is a developing story. Check back for updates.